Streaming is re-creating TV, rather than replacing it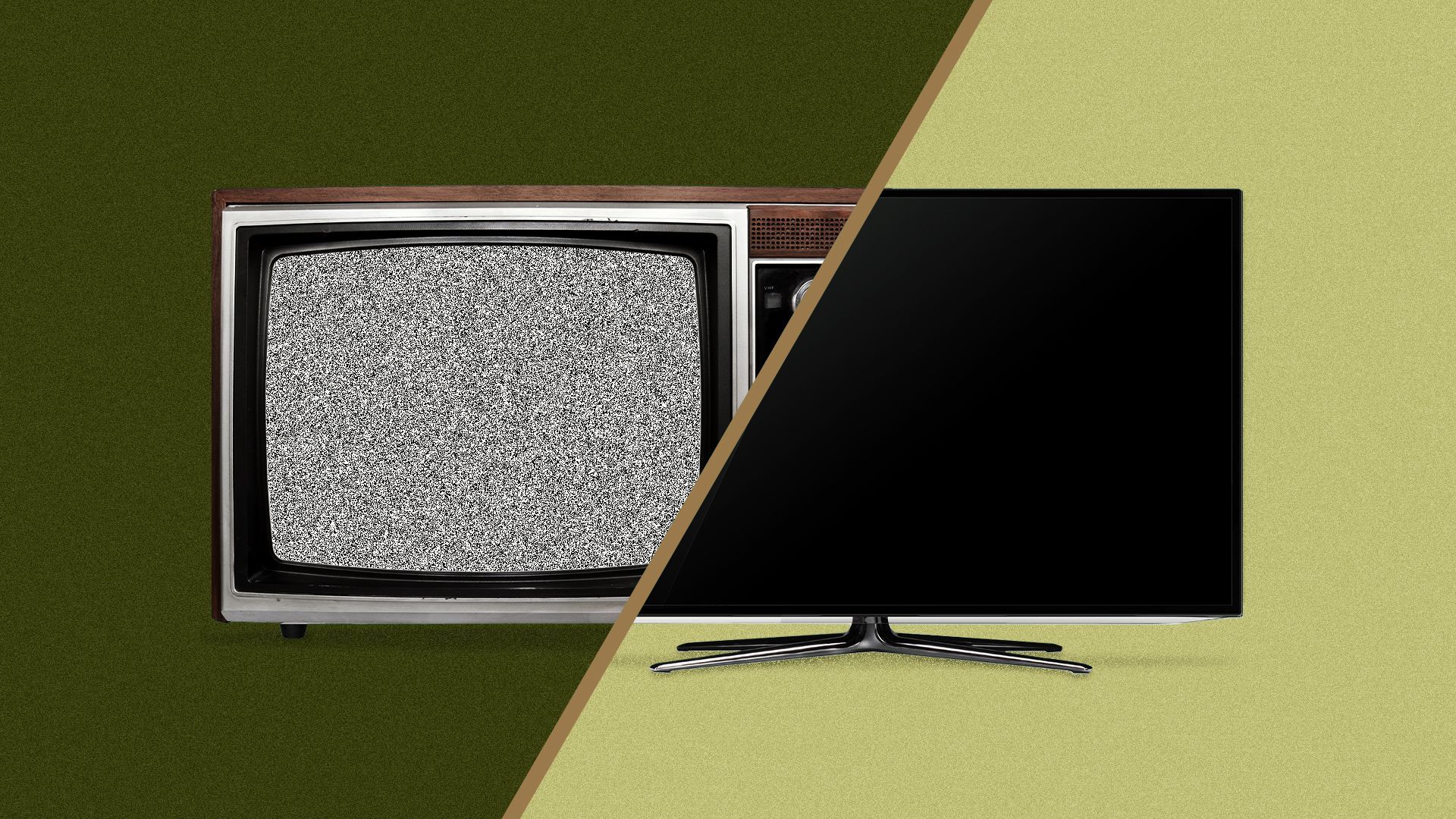 More than a decade after Netflix blew up television's model with "House of Cards," streaming services more closely resemble the business they disrupted.
Why it matters: Streaming rose to prominence by providing a refuge from all the things consumers hated about the cable TV bundle. But as it matures, consumers are feeling the same pains they sought to avoid.
Driving the news: Sunday, in its second foray into a live event, Netflix suffered the reality of a live TV debacle when its planned "Love is Blind" reunion special was beset with technical delays.
The big picture: Streaming is an industry that's caught between two worlds: the still-profitable-but-fading legacy TV model and a streaming future that has yet to be fully realized.
Slowing subscriber growth has led streamers and the Wall Street analysts that follow them to shift their focus to profitability.
And that's forced streamers to introduce features like live events and tiered pricing, creating a less consumer-friendly environment.
What they're saying: "It is now time for the economics of streaming to begin to prove out. With sub growth stalling, the most established platforms have raced to raise prices, introduce ad tiers and cut costs to prove that streaming can, in fact, be a decent business," MoffettNathanson analysts wrote in a research note last week.
By the numbers: One of streaming's early promises was that consumers could eschew high cable bills for cheaper alternatives that still gave them access to their favorite shows, as long as they were willing to wait.
But content now resides across a myriad of services from Disney, Apple, Comcast and Paramount. Older shows like "Friends" and "Seinfeld" have hopped from service to service.
So a cord-cutting consumer who subscribes to the main streamers can pay between $55 and $86 per month. The average cable TV package costs $83.
And in some cases, livestreaming TV bundles from Hulu and YouTube cost more than cable.
What's next: Streamers won't be dissuaded from the new model, even as it evolves in real time.
On Netflix's earnings call Tuesday, after reporting mixed results, co-CEO Greg Peters blamed the livestreaming issues on "a bug that we introduced, actually, when we implemented some changes" following the Chris Rock special last month.
Netflix will be selective about when it livestreams events. For instance, next year, Netflix will carry the Screen Actors Guild Awards, another live event.
"I do think sometimes those results-oriented shows do play out a little bit better live," co-CEO Ted Sarandos said.
Of note: Sarandos said 90% of those who watched Chris Rock were not live viewers.
The bottom line: The cable bundle didn't die. It evolved.
Go deeper