Fox News settlement turns Dominion into private equity gold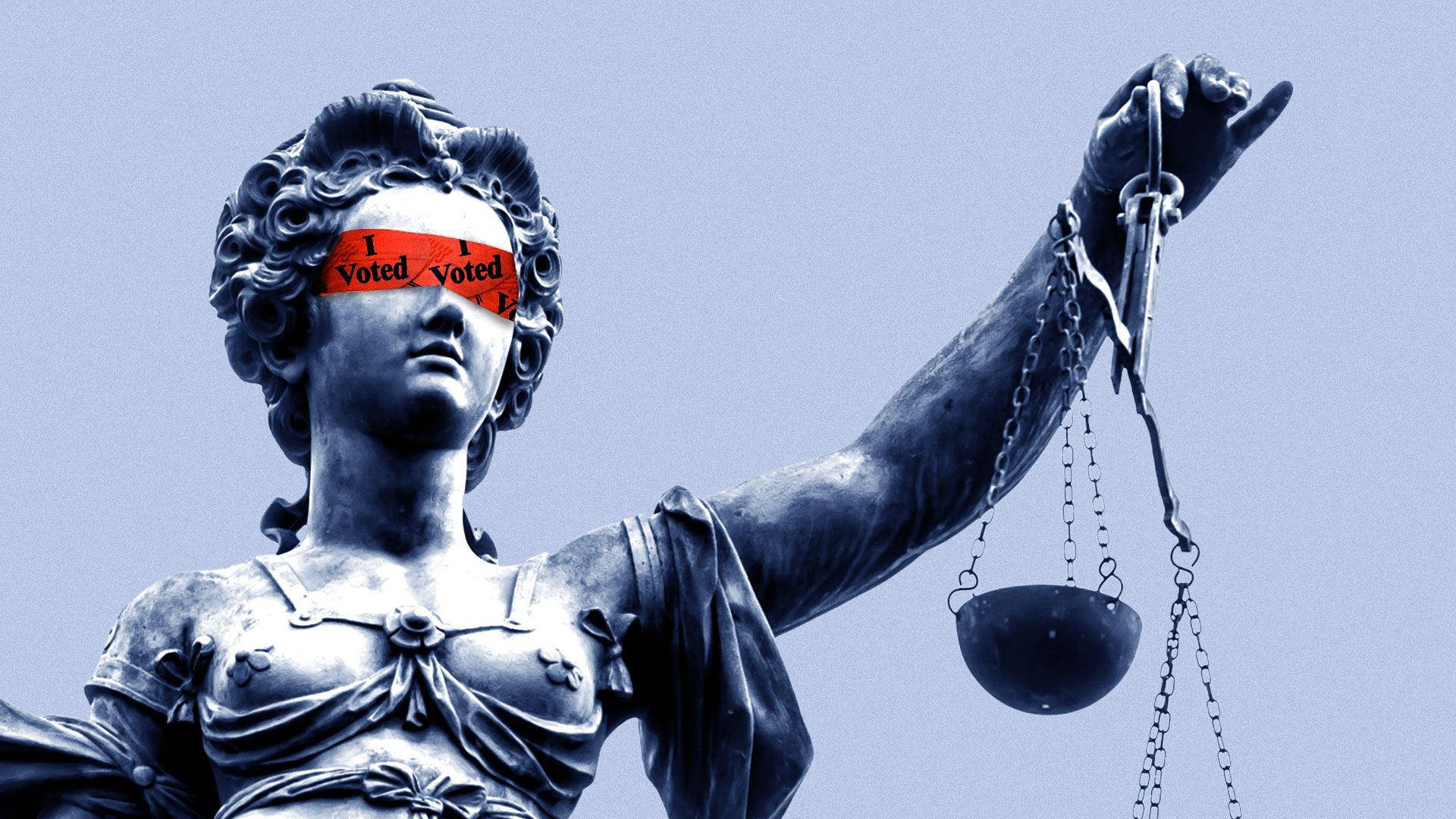 Staple Street Capital bought Dominion Voting Systems in 2018, with a $38 million equity check and an $80 million enterprise value. It might have been the best private equity deal ever.
Driving the news: Dominion yesterday agreed to drop its defamation lawsuit against Fox News, in exchange for $787.5 million.
The settlement came just as opening arguments were set to begin, with high-profile witnesses like Rupert Murdoch waiting in the wings.
Fox News acknowledged in a statement that the court found that it aired false claims about Dominion, but it did not apologize. The settlement does not require Fox News or anchors like Maria Bartiromo to tell on-air viewers about the falsehoods.
By the numbers: Denver-based Dominion will be required to pay taxes on its windfall, plus give a hearty portion to attorneys. But this is still a massive amount of cash for a company of its size.
Dominion currently generates around $45 million in annual EBITDA, up from $10 million in 2018, according to comments this morning from Staple Street co-founder Hootan Yaghoobzadeh on CNBC.
In terms of revenue, Forbes once reported that Dominion generated $118.3 million for the three-year period between 2017 and 2019.
Fox Corp. has just over $4 billion of cash on hand, and may have an insurance policy that helps it defray some of the settlement costs.
Look ahead: Yaghoobzadeh told CNBC that settlement proceeds will be distributed to shareholders, adding that Dominion management and employees "own a very significant stake in the business."
Dominion also has pending defamation lawsuits against right-wing cable news networks Newsmax and One America News (OAN), plus against Overstock.com founder and former CEO Patrick Byrne, pillow magnate Mike Lindell, Rudy Giuliani and attorney Sidney Powell.
Fox News, meanwhile, remains subject to a $2.7 billion defamation complaint brought by election tech company Smartmatic. It also was recently sued by a former producer for allegedly trying to manipulate her pre-trial testimony in the Dominion case, and some shareholders reportedly are agitating for more records related to the Dominion situation.
The bottom line: Staple Street had a growth plan for Dominion, which the EBITDA increase indicates was successfully executed. But what moved this from a decent private equity deal into an all-timer were Fox's lies and Dominion's insistence on getting payback.
Go deeper