The global economy's fractured new normal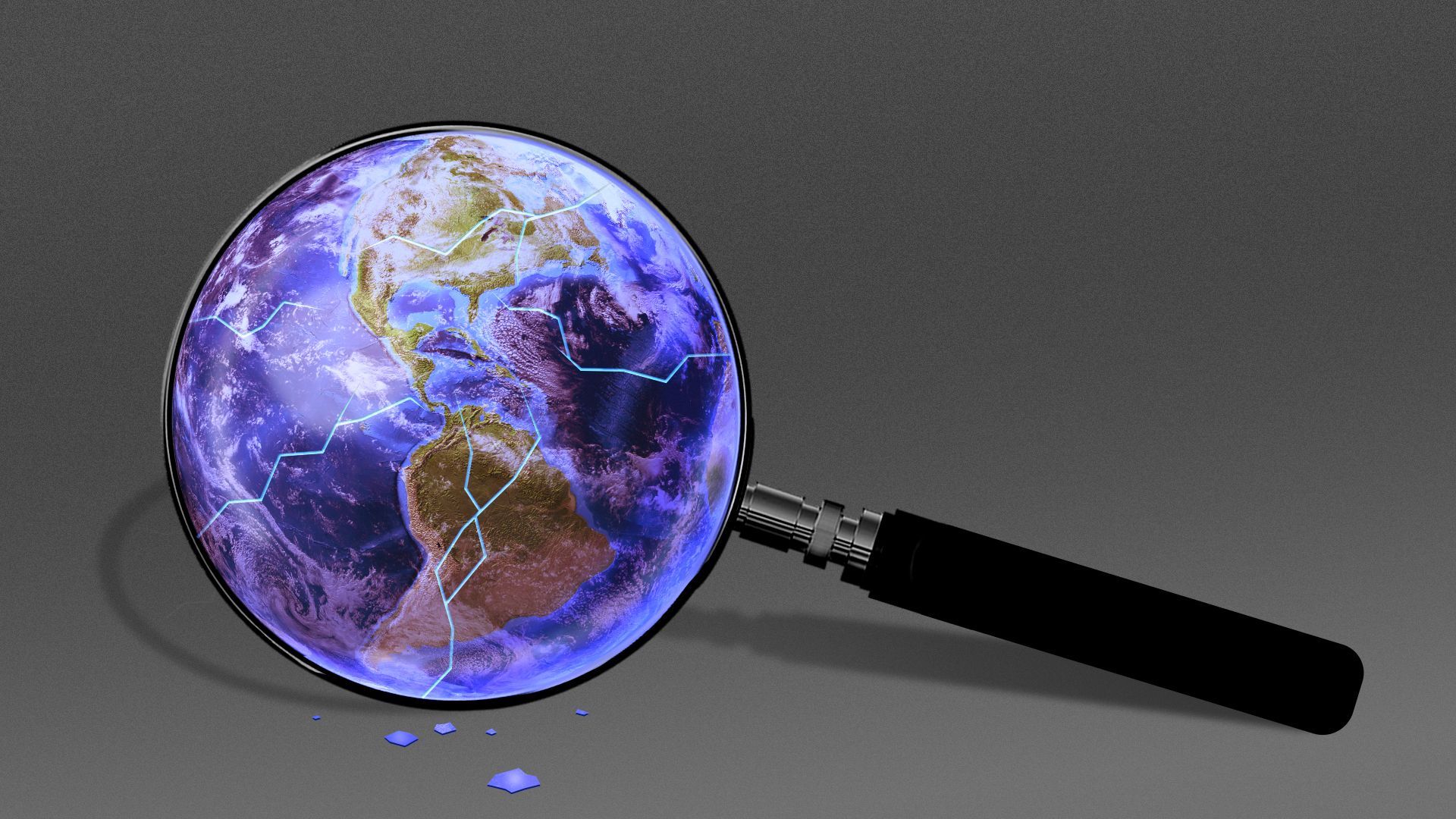 European Central Bank president Christine Lagarde came to New York on Monday with a warning: A more fragmented world economy is here to stay.
It aligns with the tone we heard last week at the International Monetary Fund and World Bank spring meetings.
Why it matters: If the geopolitical instability and supply disruptions of the last three years amount to a new normal, it will make it hard — maybe impossible — for policymakers to keep their economies on an even keel.
Driving the news: On Monday, Lagarde told the Council on Foreign Relations that "we are witnessing a fragmentation of the global economy into competing blocs, with each bloc trying to pull as much of the rest of the world closer to its respective strategic interests and shared values."
It is a contrast, she argued, with a U.S.-led international order that prevailed in the immediate aftermath of the Cold War, in which "global supply became more elastic to changes in domestic demand," keeping inflation down.
"But that period of relative stability may now be giving way to one of lasting instability resulting in lower growth, higher costs and more uncertain trade partnerships," she said.
State of play: The pandemic and war in Ukraine already created massive disruptions to global supply. Climate concerns and deepening tensions between the U.S. and China could make those kinds of problems more routine.
Not unrelated, last week's chatter focused on the ways major economies outside America — including China, Persian Gulf states and Brazil, among others — are more eager than before to reduce their reliance on the U.S. dollar.
They fear that the same power the U.S. and its allies are using to cut Russia off from the dollar-based financial system in retaliation for invading Ukraine could be turned against them, based on future whims of American leaders.
What they're saying: Lagarde argued this new era demands that policymakers focus their energy on such areas as securing resilient supply chains with allies and diversifying energy production.
She contrasted that approach with simply using fiscal policy to supplement peoples' incomes, which she argued is inflationary.
Also in New York on Monday, Agustín Carstens, the general manager of the Bank for International Settlements — the Basel, Switzerland-based central bank for central banks — delivered a speech that touched on related themes.
Carstens spoke of acknowledging "the limitations of macreconomic stabilisation policies," which he said "can be a major force for good, but, if overly ambitious, can also cause great damage."
Ultimately, he said, "there is no alternative to working on the supply side of the economy."
Go deeper