Americans mostly believe news they hear on podcasts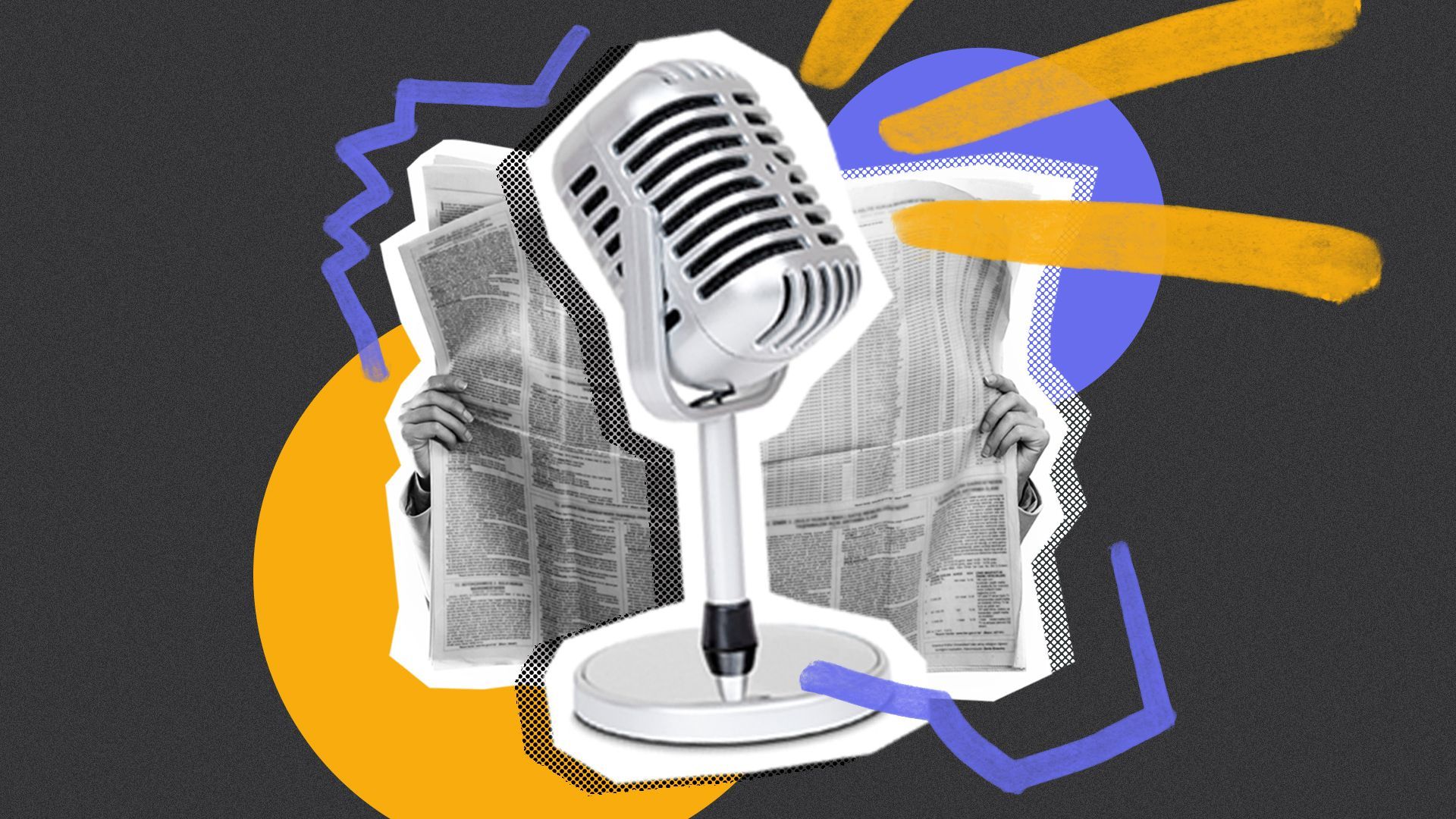 The vast majority (87%) of Americans who listen to news on podcasts say they expect the information they hear to be mostly accurate, according to a new Pew Research Survey.
Why it matters: At a time when trust in news is at a historic low, podcasts offer hope that media institutions can rebuild relationships with the public through a new medium.
Details: As podcast listenership grows in the U.S., so does news consumption.
Of the roughly half (49%) of Americans that say they've listened to a podcast in the past year, about two-thirds (67%) say news has been discussed on the podcasts they've listened to.
The majority of Americans (55%) say they trust news from podcasts as much as the news they get from other sources.
Nearly one third (31%) say they trust it more. Only 15% say they trust podcasts less than other mediums.
While younger Americans report listening to podcasts more frequently than older generations, they are less likely to intentionally seek news from podcasts. Only 23% of 18-29 year-olds tune into podcasts for news and current events, compared 38% for those 65+.
Yes, but: Podcasts can also blur the lines further between trained journalists and commentators.
Most U.S. podcast listeners (60%) say they tune in for entertainment. Only 29% say they listen to stay up to date about current events.
Only around 20% of people who have listened to a podcast in the past year say the podcasts they listen to are connected to a news organization.
Be smart: One area that tends to blur the line frequently is talk or opinion podcasts. Those shows in some cases end up "echoing the style of talk radio or cable TV news," per the report.
As a result, more than half (64%) of podcast listeners say hosts or guests they listen to present their opinions on government and politics.
Nearly half (47%) of podcast listeners who have heard opinions on government and politics say those views line up with their own opinions.
The big picture: While podcast listenership continues to steadily grow in the U.S., investments in new podcasts have stalled as big tech firms and newsrooms face a slower advertising market.
What to watch: More news companies are investing in shorter audio news products as a way to capture the attention of younger audiences.
Go deeper