Artemis II pilot wants to talk about "Whitey on the Moon" with his colleagues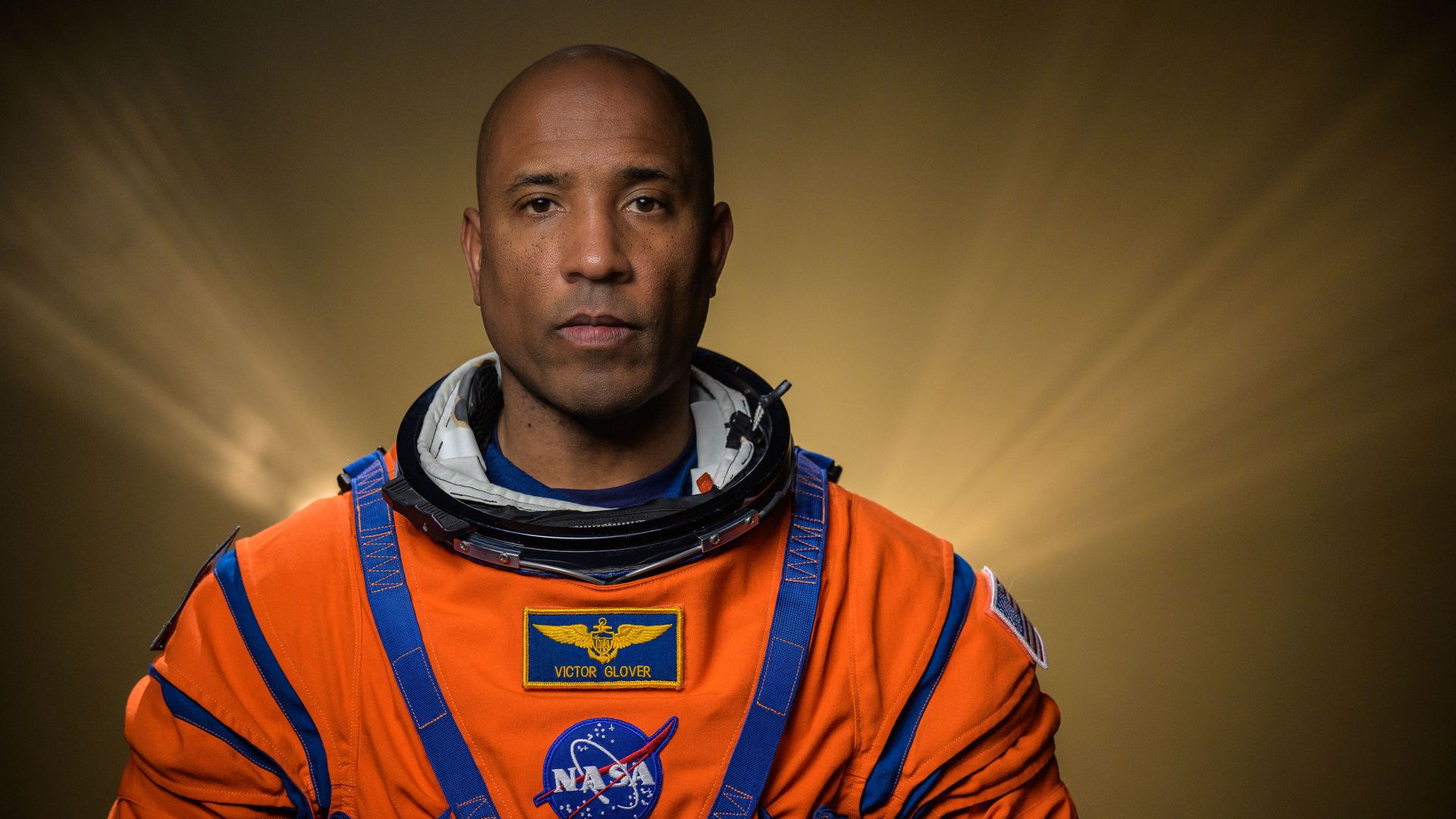 COLORADO SPRINGS, Colo. — NASA astronaut Victor Glover, recently named as the pilot of the Artemis II mission around the Moon, listens to Gil Scott-Heron's poem "Whitey on the Moon" twice a week on the way to work.
The big picture: The rhetoric around NASA, the space industry and space at large is often centered on the idea that space is above Earthly concerns.
But space is, and has always been, a reflection of Earth — the good and the bad.
In the 1970 spoken-word poem, Scott-Heron criticizes investment in space when Black people in the U.S. couldn't afford health care.
Some of the lyrics: "A rat done bit my sister Nell. (with Whitey on the Moon) Her face and arm began to swell. (but Whitey's on the Moon) Was all that money I made last year (for Whitey on the Moon?)"
What he's saying: "Honestly, I started listening to [the poem] in the car to talk with my colleagues about it," Glover tells me here at the National Space Symposium.
"I live in the America that sent me to space, told my grandfather he couldn't fly during the Korean conflict when he was enlisted, but he got to sit and watch me fly," Glover says. "We live in a very complicated country."
Glover also believes that it's important to listen to the spaceflight skeptics, those who don't see the utility in sending people to space or spending money on those efforts.
"Where we were in 1968, when humans first set out on this voyage, our country is in a very similar place now," Glover says. "And it's important to recognize and respect those skeptics."
Background: Many NASA astronauts have historically avoided speaking out on politically charged topics, but that has changed in recent years.
During the George Floyd protests in 2020, Glover and others spoke out in support of the demonstrations against police violence.
"When I came to NASA, you know, they said, 'Hey, we hired you because of who you are.' OK. Cool. You get all of it," Glover says.
Go deeper