Scoop: Ron Klain rejoins law firm O'Melveny as partner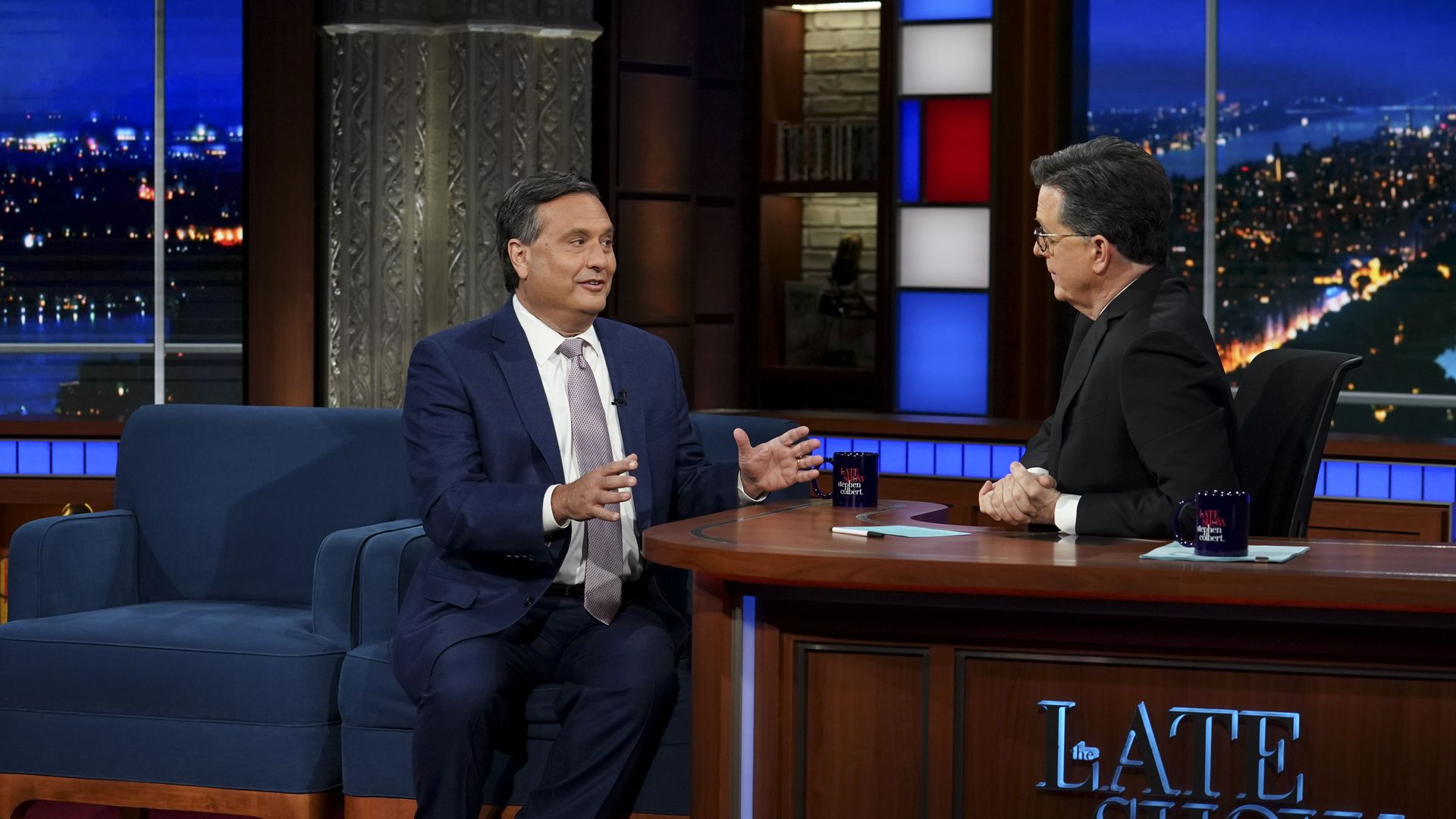 Ron Klain, two months after leaving as White House chief of staff, today will "return home" to the global legal giant O'Melveny as partner in its Litigation Department, based in Washington and New York, and as a member of the firm's Executive Committee.
Why it matters: Klain, who was an O'Melveny partner from 1999 to 2004, will have the flexibility to be an informal senior adviser to Biden's reelection campaign.
Klain — a Harvard Law grad who spent nearly four decades in government, including serving three presidents — will head the firm's Strategic Counseling and Crisis Management Practice.
He'll advise C-suite executives and boards of directors in complex industries — including technology, healthcare, infrastructure, national security, transportation, and finance.
Klain "will also handle important pro bono matters and help recruit lawyers to the firm," the announcement says.
"Throughout my years in public service," Klain said, "I have felt the support of the O'Melveny community, including mentors Warren Christopher, Bill Coleman, Walter Dellinger, and A.B. Culvahouse. I am delighted to rejoin many friends and former colleagues at the firm."
What's happening: Klain, 61, told me that since leaving the White House, he's been reconnecting with normal life — walking the dogs, and walking himself.
"I'm on the 'no more White House Mess cheeseburgers' diet," he said.
His blood pressure is down, he's lost 15 pounds and he's sleeping better.
Lessons learned: In an exit interview with The New Yorker's Evan Osnos just before leaving the West Wing, Klain said the biggest thing he learned in the job was the power of "persistence and not panicking."
Osnos wrote that the Indianapolis native "is a case study in the slow accumulation of expertise."
Asked about Biden's low popularity, Klain told Osnos: "I think we're at a time where publics are just very hard on leaders ... People are polarized, the people on the other side are never going to say you're doing a good job, and the people in the middle, it's just easier to say 'Eh.'"
What's next: Look for Klain to deploy his superpower as debate-prep guru during the general-election campaign, assuming there are debates.
Klain spent Biden's first presidential inauguration in the Situation Room. If there's a second one, Klain hopes to be cheering on the podium.
Go deeper