Kings' playoff win ends 17-year drought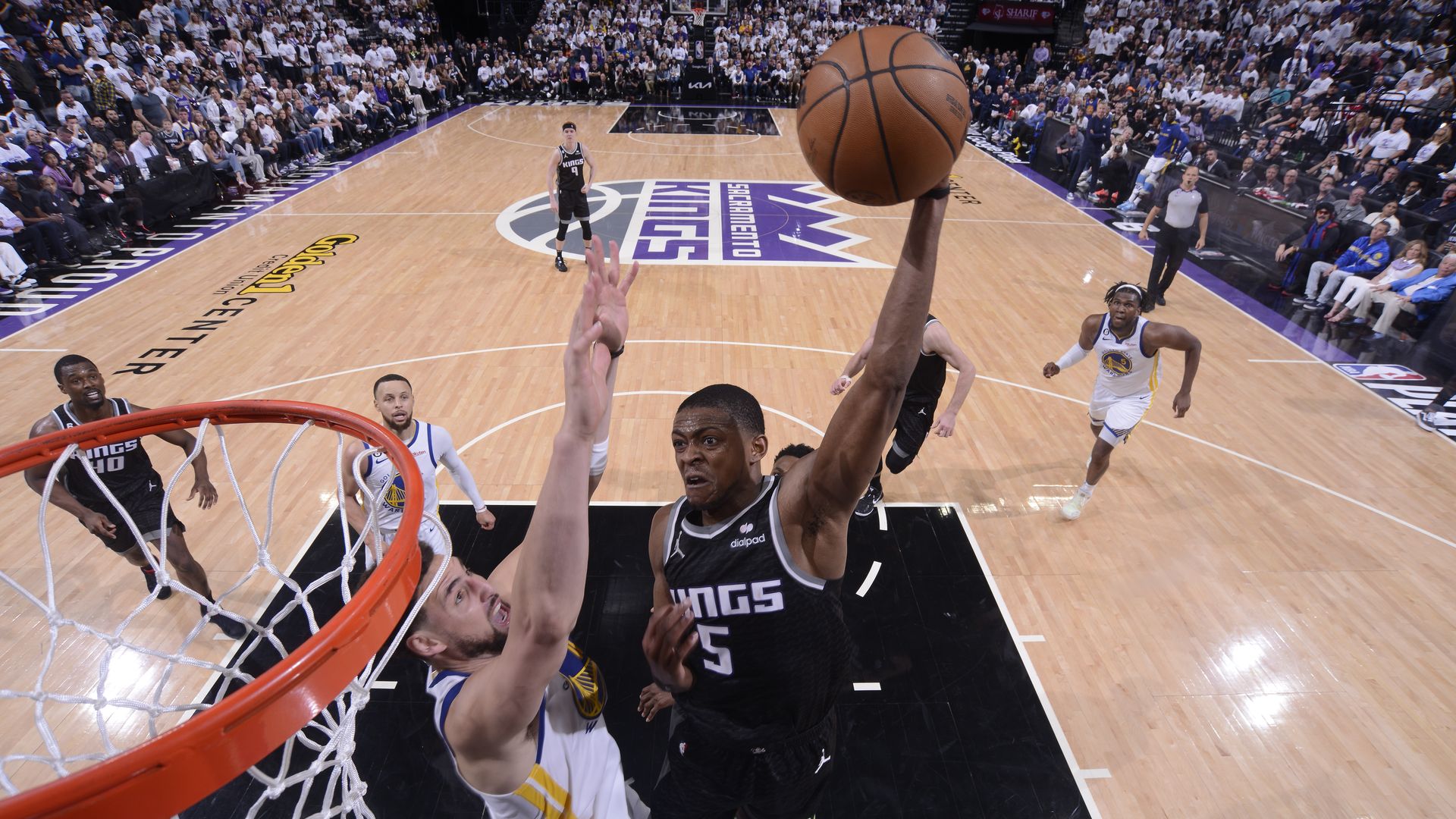 The Sacramento Kings played in their first playoff game in nearly 17 years on Saturday, ending the longest postseason drought in National Basketball Association history and the longest active drought in the Big Four sports leagues.
ICYMI: The No. 3 seed Kings beat the No. 6 seed Golden State Warriors, 126-123, in the first postseason meeting between the Northern California neighbors.
Wild stat: In the time between Sacramento's last two postseason victories (2006-2023), Golden State has 106 playoff wins.
What they're saying: "Our fans were off the charts," said Kings coach Mike Brown. "It was deafening in there."
Dynamic duo: De'Aaron Fox (38 points) and Malik Monk (32) became the first college teammates (Kentucky) to each score 30 points for the same team in a playoff game since Clyde Drexler and Hakeem Olajuwon (Houston) for the Houston Rockets in 1995.
Flashback: A lot has changed since the Kings' last playoff win on April 30, 2006. To give a sense of just how long ago that was…
Elsewhere ... The other seven series tipped off, with Game 1 wins for the Philadelphia 76ers (over Brooklyn Nets), Boston Celtics (over Atlanta Hawks), New York Knicks (over Cleveland Cavaliers), Los Angeles Lakers (over Memphis Grizzlies), Heat (over Milwaukee Bucks), Los Angeles Clippers (over Phoenix Suns) and Denver Nuggets (over Minnesota Timberwolves).
Go deeper