How the Masters developed the best app in sports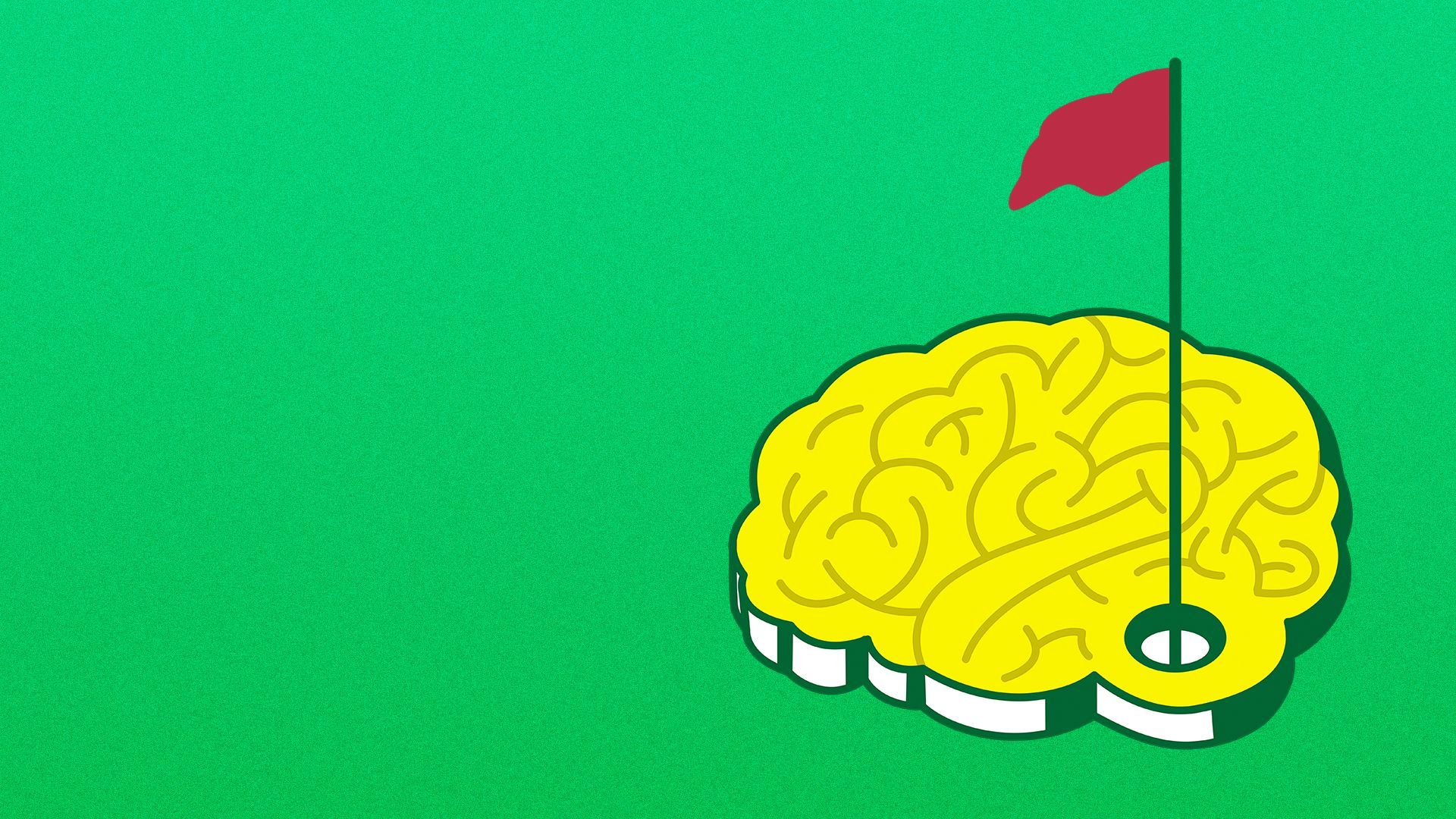 On the surface, Augusta National appears to have declared war on technology. Cellphones aren't allowed, scoreboards are manually operated and the main clock is a sundial. But behind the scenes, golf's grandest event is a technological marvel.
State of play: The Masters app, developed by Augusta and IBM, is widely considered the best app in sports despite only being fully operational for one week every year.
The app is a "365-day operation," says Shannon Miller, a partner and lead of IBM Consulting's sports and entertainment practice.
But the magic happens the week of the tournament, in a white building with black shutters tucked away on the Augusta grounds.
That's where teams from IBM and the Masters turn a sea of data into a streaming experience that even Netflix engineers consider to be the best in the world (outside of Netflix, of course).
Between the lines: Roughly 20,000 shots are hit during any given Masters, and IBM gathers 30+ data points for each shot using cameras, microphones and lasers. That data is then used to power features like custom broadcasts and instant highlights.
Custom broadcast: The popular "My Group" feature lets fans watch every shot on every hole from all their favorite players. IBM's Watson AI determines the most important shots to show and can even provide commentary.
Instant highlights: AI scours footage for visual and audio cues (think: the roar of the crowd or a celebratory fist pump) to find each round's most significant moments. Minutes later, a three-minute highlight reel is available in the app.
The big picture: It's a bit ironic that a golf club with a strict "no phones" policy has a world-class mobile app.
But after 27 years of partnership with IBM, it's not all that surprising that the Masters, rooted in the past, also feels like the future.
Next up for Augusta: a long and well-deserved offseason.
Next up for IBM: Wimbledon, where it will play a similar role behind the scenes.
Go deeper