Chamber of Commerce competitor launches Barr-backed regulation fight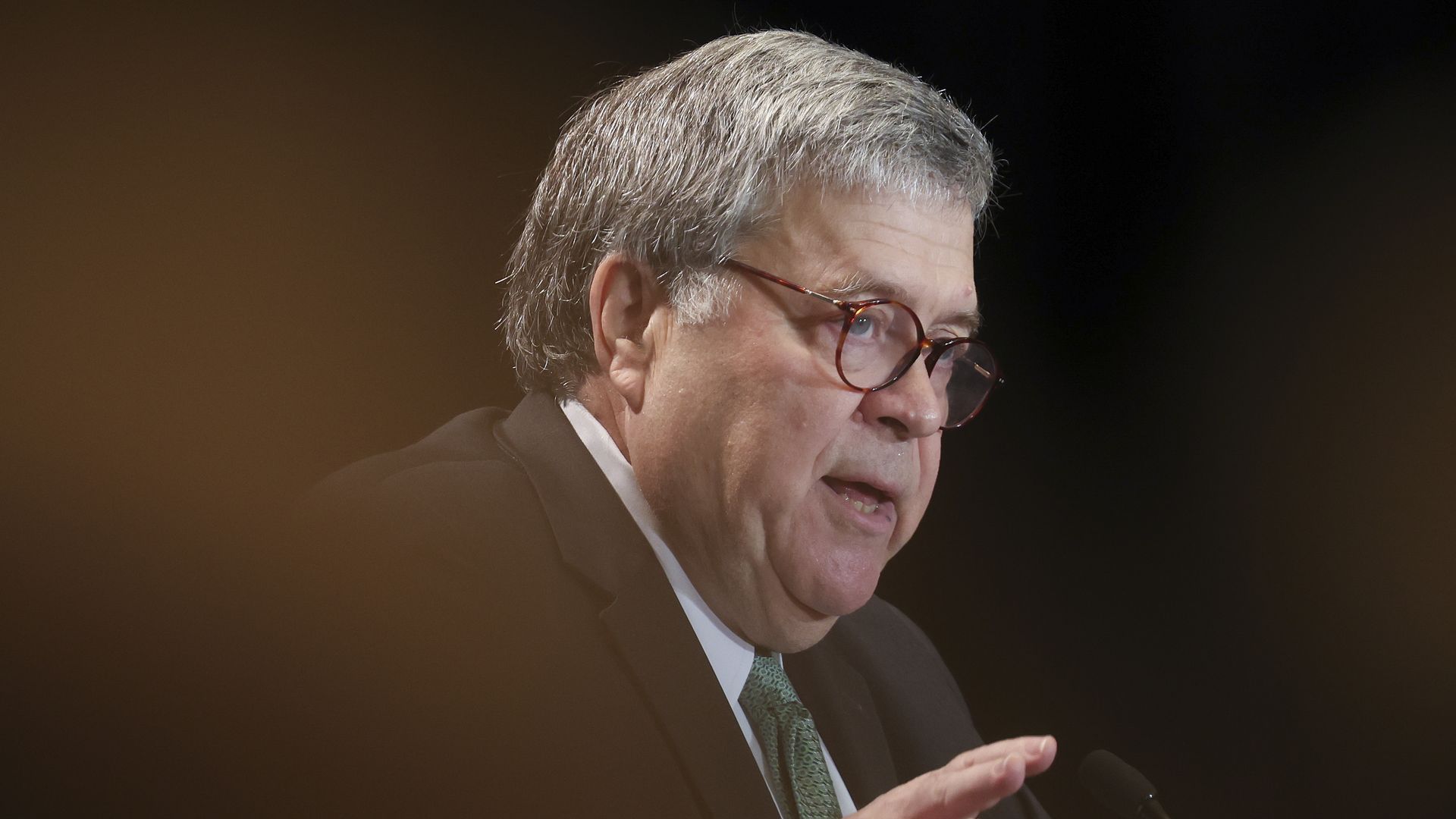 In a sign of the growing power of a Chamber of Commerce alternative, former attorney general Bill Barr will chair a new legal effort aimed at curbing federal regulation.
Why it matters: "[A] number of the companies and businesses that are interested in working with us are going to be more inclined not to go with the flow," Barr told Axios.
The big picture: AmFree chamber, as it's known internally, launched in May of 2022, and has a membership of around 11,000 across different sectors.
It pitched itself in a memo to potential members as offering "tools for American businesses to maintain access to the marketplace in the face of 'woke capital' and 'cancel-culture' threats," Axios' Lachlan Markay reported.
The intrigue: Barr outlined four broad buckets of regulation that he expects the group to address:
Major rules like the proposed SEC climate disclosure rule that House Republicans tried to tank.
Rules that affect a particular sector like the EPA's implementation of the Toxic Substances Control Act — a major headache for chemical companies.
Rules that impact smaller businesses like a rule that could make it harder for companies to use independent contractors.
Rules that disadvantage U.S. competitiveness when it comes to China.
What they're saying: "The number one thing we heard over the course of building out membership is that the cost of compliance with federal regulations represents a real threat not just to profitability, but in some cases, existential threats to companies and industries in America," American Free Enterprise Chamber of Commerce CEO Gentry Collins told Axios.
The move came with several high-profile endorsements from leading House Republicans:
"The American Free Enterprise Chamber of Commerce creating the Center for Legal Action is welcome news to House Republicans," House Majority Leader Steve Scalise (R-La.) said in a statement.
"The growing administrative state forces medium and small businesses to focus more on compliance than competitiveness," said House Speaker Kevin McCarthy (R-Calif.). "This hurts job creators and their customers."
House Judiciary Chair Jim Jordan (R-Ohio): "For years the left has been stacking the deck against businesses with intrusive regulatory agencies, and activist legal action. Ensuring regulators operate fairly, efficiently, and without burdening America's entrepreneurs is the vital work the AmFree Center for Legal Action is spearheading."
Go deeper