World's first smart gun featuring fingerprint unlocking hits the market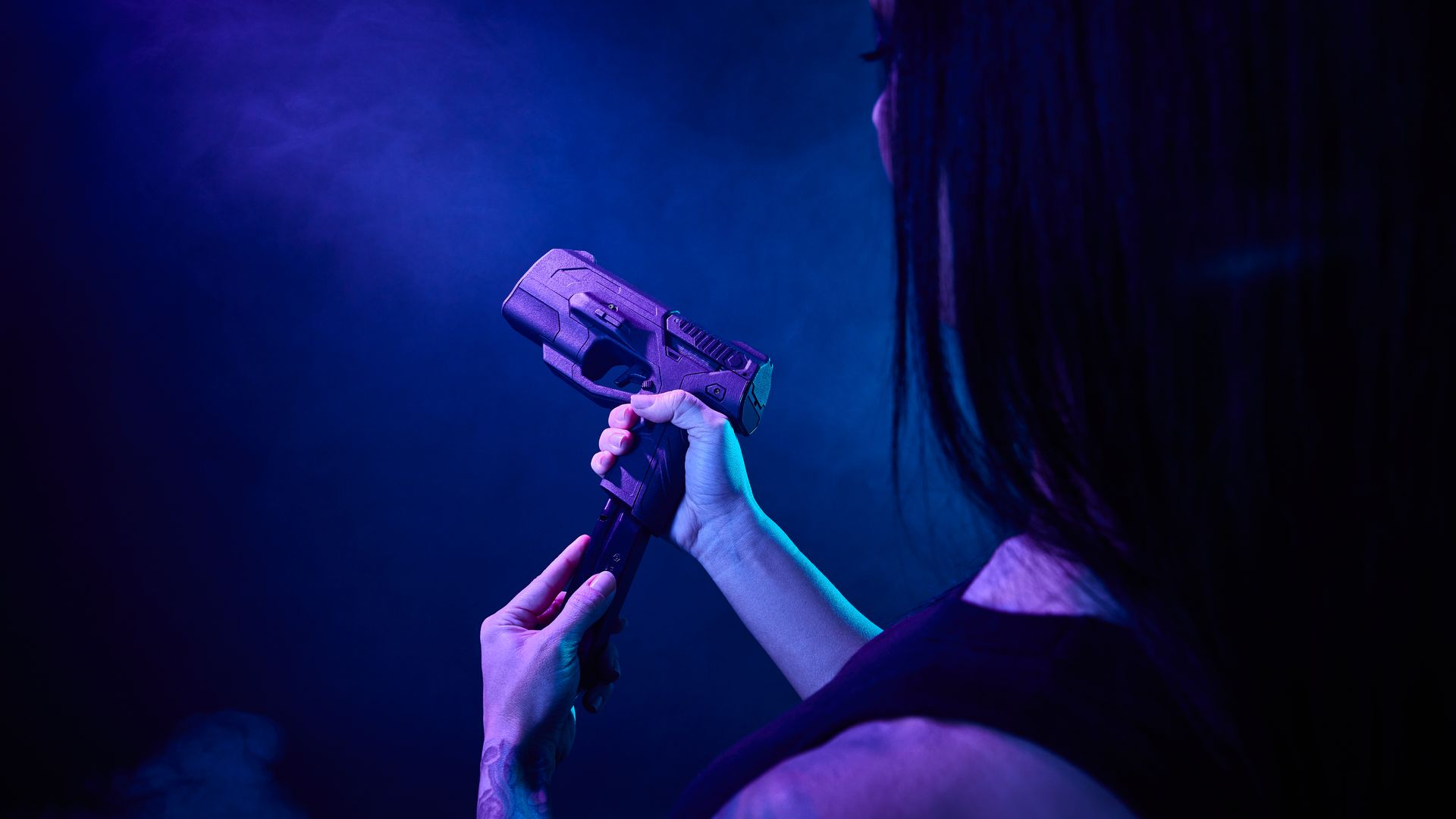 It's something you might find inside James Bond's Aston Martin: A gun that only lets a specific person use it.
Driving the news: It's what Biofire Technologies, a company based in Broomfield, Colorado, on Thursday said it created, launching the world's first biometric handgun, The Biofire Smart Gun, according to a company statement.
The gun has been in development for more than a decade, with CEO and founder Kai Kloepfer telling Bloomberg he started working on the project following the Aurora theater shooting in 2012.
What they're saying: "That was really my first sort of encounter with the topic…and really started to think about, 'How we can do something about this?'" Kloepfer told Bloomberg.
Details: The gun uses fingerprints and 3D, infrared facial recognition technology to allow only authorized people to shoot it.
The gun automatically locks when it leaves the authorized person's hand.
It's powered by a rechargeable, lithium-ion battery, and uses encryption technology to ensure it can't be modified into a conventional handgun.
The intrigue: The 9mm handgun is designed for home defense, and to prevent firearm deaths among children, Kloepfer said in a statement.
The cost: The gun can be preordered with a refundable $149 deposit, and will cost $1,499.
Go deeper