With shorter games, MLB teams extend beer sales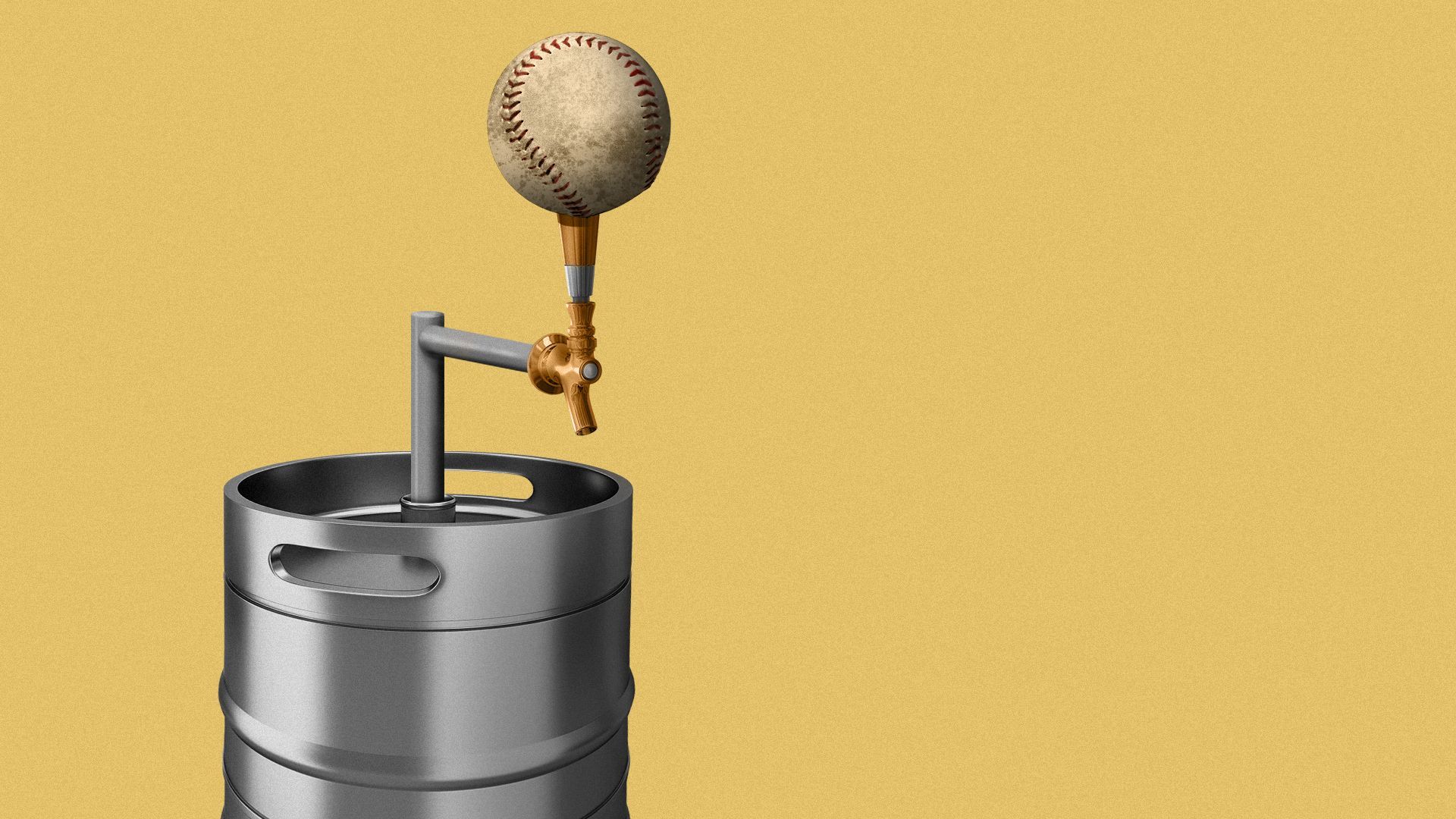 The pitch clock has cut nearly 30 minutes off the average Major League Baseball game, leaving fans with less time to enjoy a cold one at the ballpark.
State of play: Some teams have responded to this urgent crisis by extending beer sales beyond the end of the seventh inning for the first time in memory.
The Milwaukee Brewers, naturally, were the first to make the change. They're now selling beer until the end of the eighth inning at American Family Field.
Three other teams — the Minnesota Twins, Arizona Diamondbacks and Texas Rangers — have since followed Milwaukee's lead, and more will likely join them.
The big picture: In addition to transforming the on-field product, the pitch clock is also changing the game-day experience for fans and vendors alike.
Now, regular-season games are much more like going to a movie. If you want food or drink, you better get there early and load up, because if you leave your seat, you will miss the plot.
The liquor stand people [at Dodger Stadium] told me they've never made more in tips because people are forgoing the long beer lines to load up on hard alcohol. The guys walking through the aisles selling hot dogs … now begin their nights an hour before the game starts instead of at first pitch.
—
Molly Knight
, The Long Game
Of note: One would assume shorter games will decrease concession sales. But Baseball America spoke with over a dozen minor league teams after a full season of the pitch clock, and none of them saw a drop-off.
🌭 In related news ... 58,000 hot dogs were sold at Philadelphia's Citizens Bank Park on Tuesday during Dollar Dog Night. By the end of the game, franks were flying through the air.
Go deeper