Housing politics divide the suburbs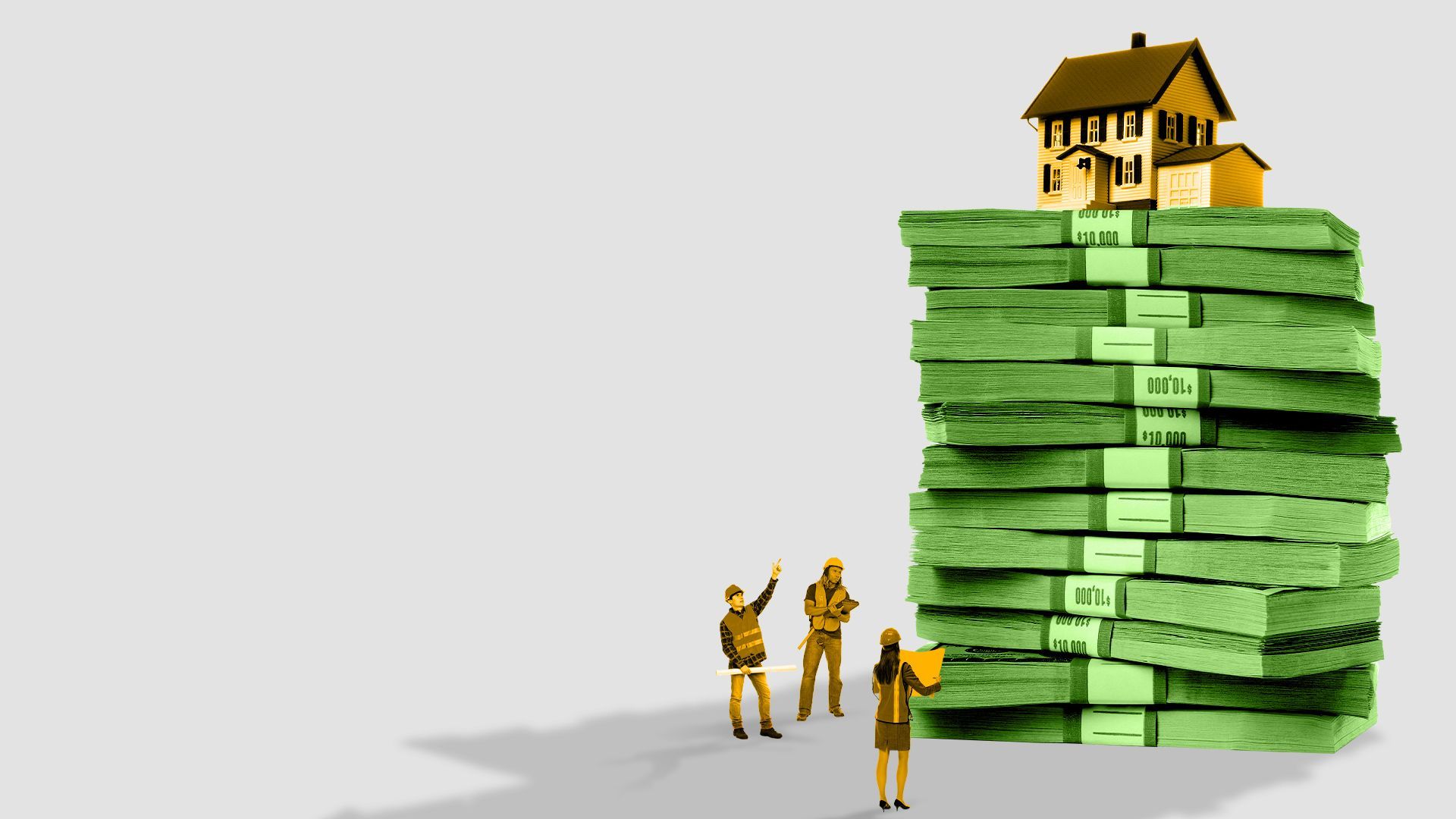 State and local governments across the country are trying to alleviate their housing crises by allowing denser development in areas dominated by single-family homes.
Why it matters: The nation's affordable housing crisis has significantly worsened over the last few years, but allowing builders to build more housing has sparked a backlash among some homeowners.
The big picture: "There certainly is a widespread fear of housing becoming increasingly unaffordable to a large share of the population, and the remedy that is being discussed nationwide [is] changing zoning rules," said Yonah Freemark, a researcher at the Urban Institute.
Low-density neighborhoods are often zoned so that only single-family homes can be built there. Advocates are pushing local governments to loosen those rules and allow multiple types of housing.
Changing zoning laws is an especially attractive option because it can increase supply at no cost to the government, Freemark said.
As the housing crisis has spread beyond the nation's most expensive coastal cities, "even these more conservative states see housing costs as a major concern and something they want to intervene to do something about," he said.
Driving the news: Arlington, Va., has been mired in a fierce debate over proposals to allow more "missing middle" housing — buildings like duplexes, that aren't single-family homes or large apartment complexes.
The county board recently decided to allow more of that construction, despite loud opposition from some homeowners.
Nearby Alexandria has also launched its own initiative to examine and change its zoning code.
Washington's state House has passed a bill that would require cities to allow denser housing on lots that are currently designated for single-family use, Axios Seattle reports.
And Florida Gov. Ron DeSantis signed into law a measure that requires local governments to allow multifamily housing in commercial and mixed-use areas in certain situations, though it also strips them of the authority to impose rent control.
Between the lines: Some experts say single-family zoning not only limits housing supply, but also perpetuates racial segregation.
The other side: Some opponents fear the changes would harm existing homeowners, including through deflated property values, increased stress on infrastructure or other unintended consequences.
They've successfully blocked some rezoning efforts. Arizona's housing push died in the state Senate, although reform supporters are still pushing alternative proposals, Axios Phoenix reports.
What we're watching: New York Gov. Kathy Hochul's housing plan — which includes new housing targets and rezoning measures — is being applauded by supporters as an ambitious approach to the state's housing problems, but comes with major political risk.
Some see it "as the policy equivalent of an extinction-level event and a bizarrely self-defeating move from a governor who risks permanently alienating the suburban voters she'll need to win reelection in three years," Bloomberg reported last week.
The bottom line: Zoning reform alone — particularly when that reform is modest — isn't going to solve the nation's lack of affordable housing, especially given the high costs of construction.
"It's only one out of probably many things that you need to undertake to make a real dent on the housing situation," Freemark said.
Go deeper