What to watch in March inflation report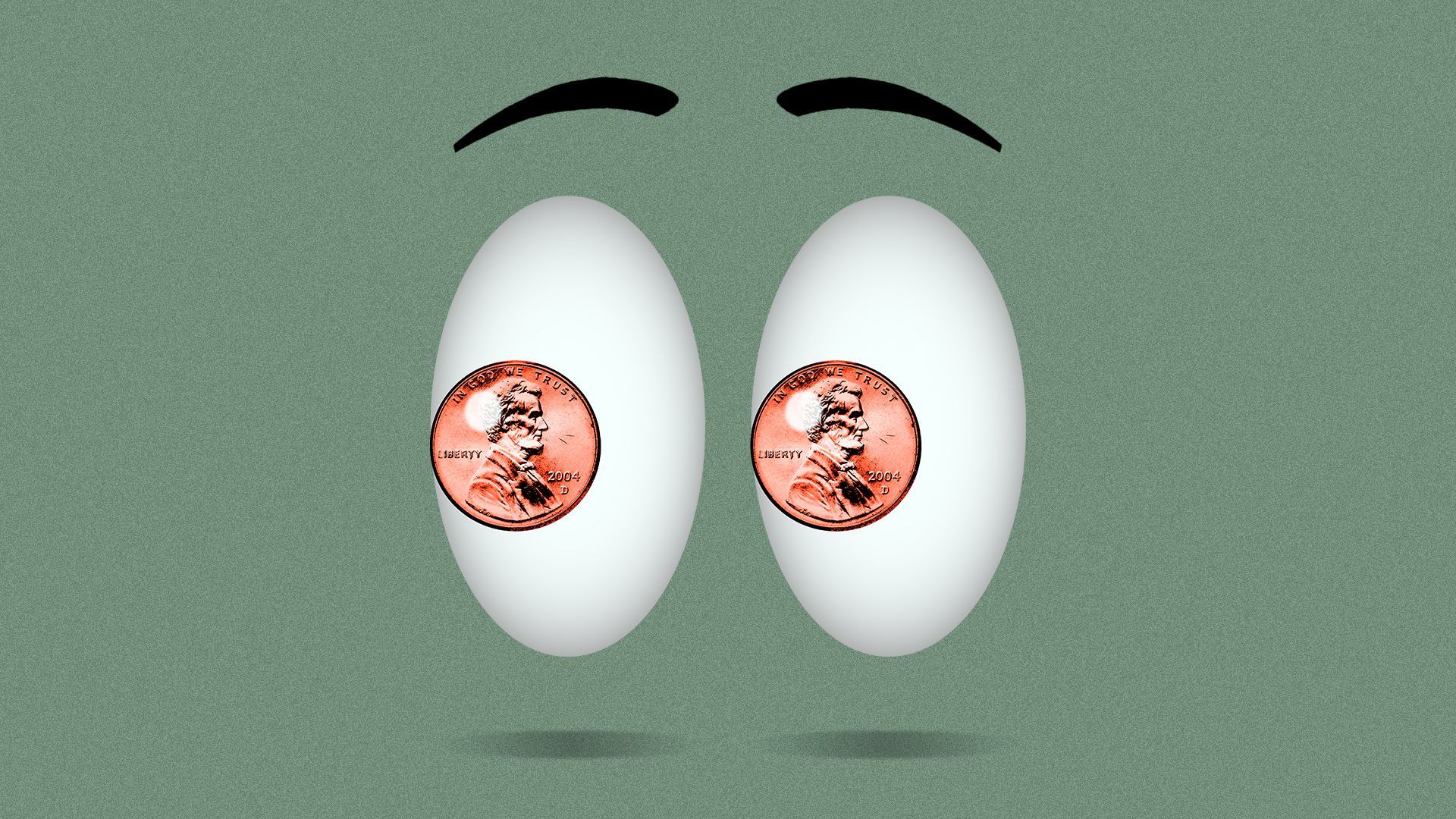 March U.S. inflation data out Wednesday may help answer a key question: Did the strong disinflation forces seen late last year reemerge in a notable way last month?
Why it matters: The answer may lie in the extent to which moderating prices reflected in private sector data start to appear in the government's figures.
The intrigue: Used car prices, one closely followed inflation proxy, have been rising in recent months, according to auction house Manheim.
But that has not been reflected in the consumer price index, where used cars and truck prices have retreated for the past six months — a development that's helped hold down the overall inflation gauge.
Analysts at Goldman Sachs, for one, anticipate that changed last month: They estimate used auto prices rose (+0.5%) in March. (Bank of America, on the other hand, expects price declines to continue in the category, though at a more moderate pace.)
One other sector to watch is shelter, where private sector measures of rent prices have steadily dropped. But relief has been less meaningful in the government report, where shelter inflation remains hot.
Rents, as measured by the CPI, "are well past the point where they should be seeing some effect of the considerable decline in market rent increases over the past year and half," analysts at UBS write.
The big picture: Overall inflation is expected to be 5.2% in the 12 months through March — down from the 6% the prior month, thanks to a favorable comparison to last year when energy prices were soaring.
Economists anticipate core inflation will hit 5.6% in the year through last month, from 5.5% in February.
On a monthly basis, the CPI is expected to rise 0.2% — half the pace seen the prior month.
Core inflation is estimated to have rose 0.4%, versus the 0.5% in February.
Go deeper