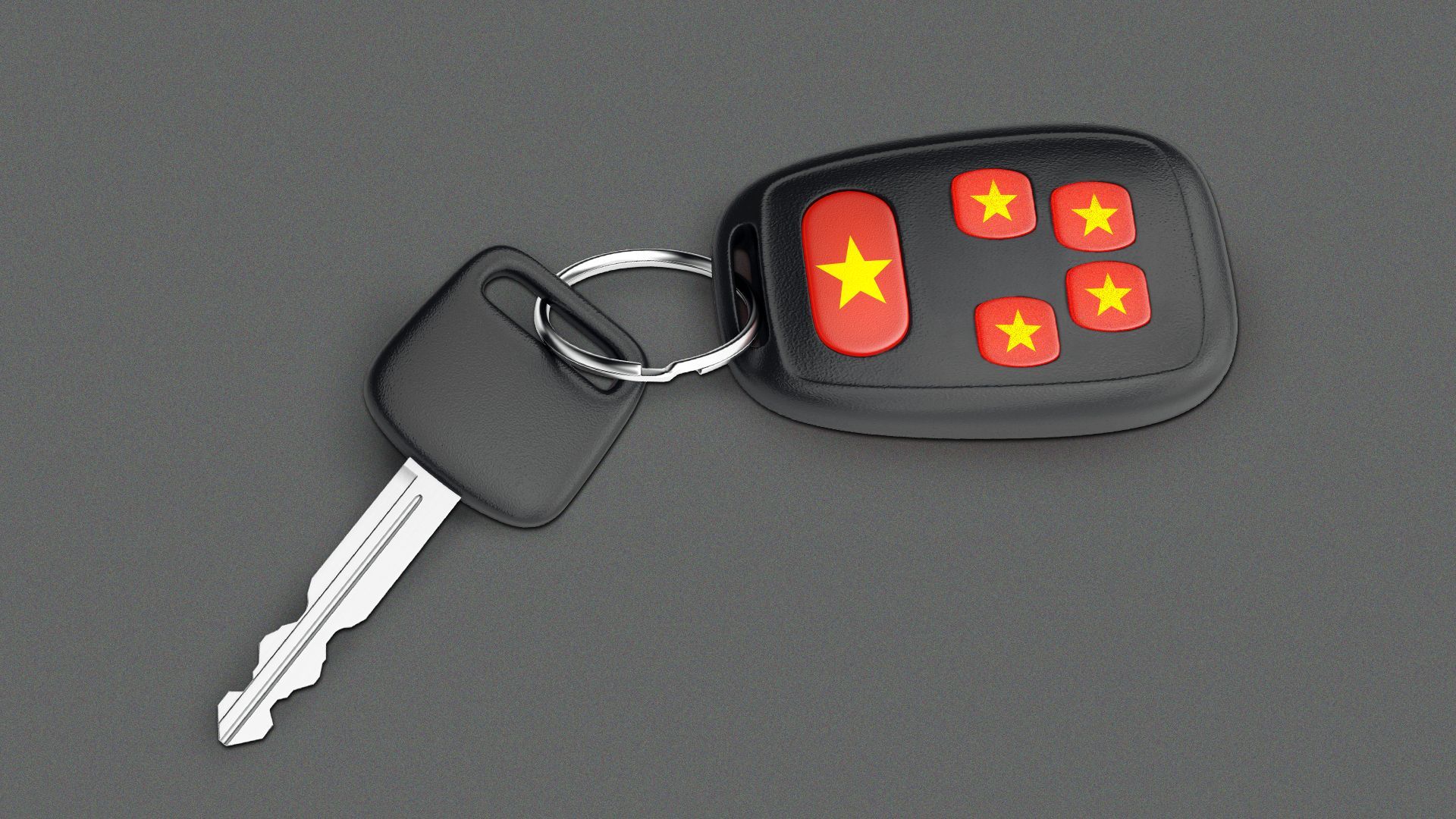 Tesla is far from abandoning the Chinese market, and is, in fact, leaning the other way.
Why it matters: The company risks tying parts of its future to a region driven in large part by the emotions of one political party.
Tesla's entrenchment inside of China also risks attracting scrutiny from U.S. officials growing increasingly wary of their international counterparts.
The latest: Tesla will expand its presence in Shanghai with a new factory focused on making its Megapack, battery storage products the size of international shipping containers that can be used to help stabilize energy grids.
Sunday's news comes as the Biden administration is considering regulation aimed at prohibiting U.S. investment in certain sectors in China that could augment Beijing's military power.
The big picture: More broadly, U.S. companies have been proactively cutting investments in China following the country's disruptive COVID policies.
Tesla's peers in Big Tech — Apple, Google, Microsoft — have shifted their attention to building alternative manufacturing hubs in India and Vietnam.
Yes, but: The Chinese government and Tesla have had a "symbiotic" relationship.
And the elevation of Tom Zhu, Tesla's China chief, to No. 2 at the company earlier this year "sends a strong signal that the Austin, Texas-headquartered company intends to have feet on both sides of the fence," Katrina Northrop notes in The Wire China.
Our thought bubble: The juice is clearly worth the squeeze — for now.
What to watch: CEO Elon Musk has said he expects Tesla's energy and battery business to be "roughly the same size" as its EV business.
Continue reading
Go deeper