TikTok sister app Lemon8 surges in U.S.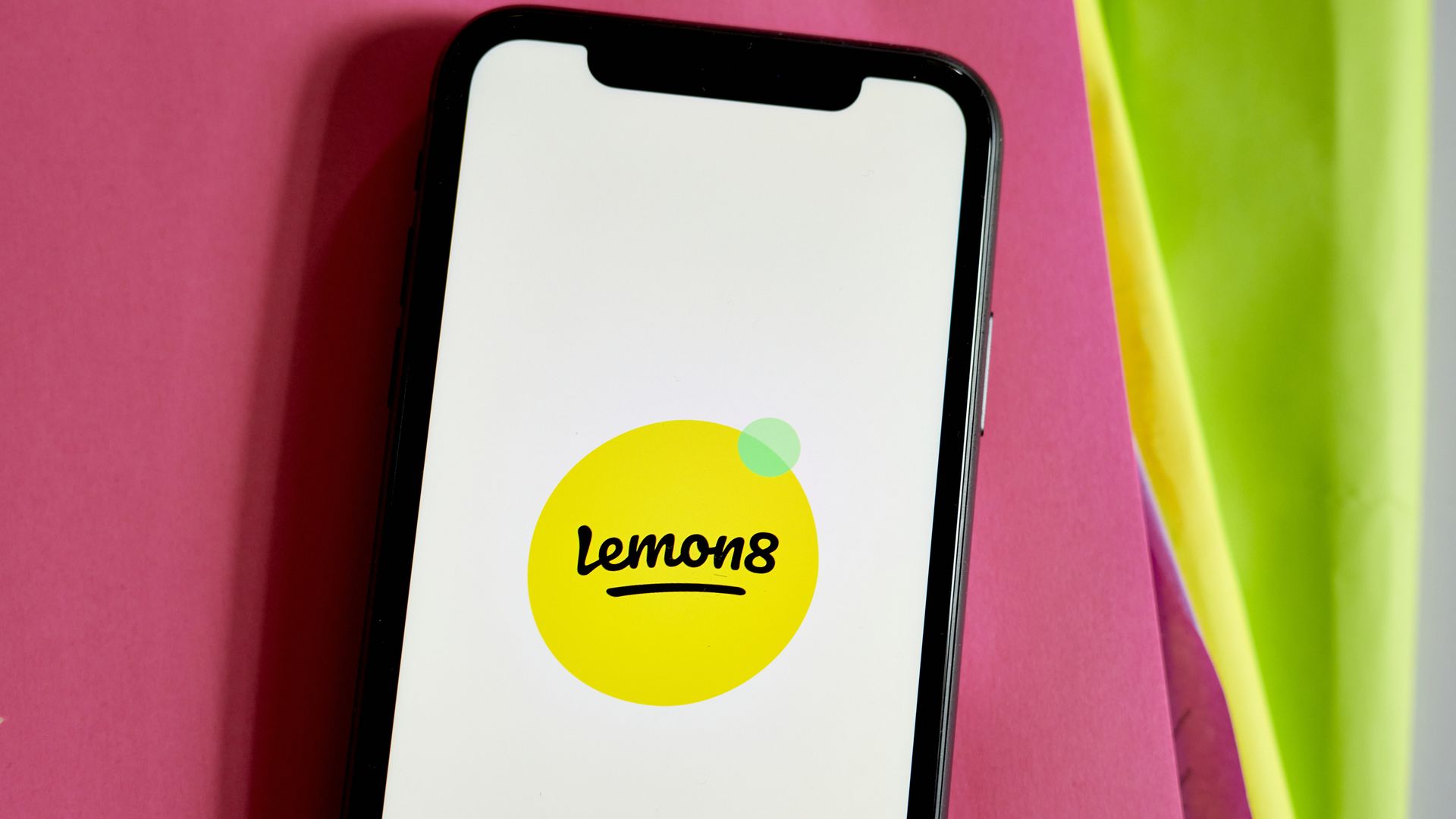 A new mobile app from TikTok-parent ByteDance is gaining traction in the U.S., despite growing national security concerns around ByteDance's China ties.
Why it matters: Lemon8's impressive growth at such an early stage demonstrates the power Chinese apps have over American users, even as skepticism of China grows.
It also shows how determined ByteDance is to grow in the U.S. market, as lawmakers debate taking action on TikTok.
Details: The app, which caters to a Gen Z audience, features a mix of TikTok-like videos and Instagram-like photos.
Like TIkTok, it includes a customized "For You" feed, which features personalized recommendations, as well as a "Following" feed that shows posts from accounts users chose to follow.
How it works: Unlike TikTok, the app allows users to upload still photos.
Lemon8's aesthetic is more artsy, colorful and aspirational than TikTok's, resembling Pinterest in some ways.
Early adopters of Lemon8 will find that lots of the content that is being elevated leans into health and beauty trends that tend to cater to a younger female audience, such as makeup tutorials, nail art, and home decor inspiration.
While there are few ads on the app currently, its lifestyle content would likely appeal to brands in retail, travel and cooking.
By the numbers: Lemon8 has been installed 17 million times globally since its launch in March 2020, according to Apptopia.
It's been installed in the U.S. 650,000 times in the past week and a half.
Japan is Lemon8's biggest market, representing 36.5% of its lifetime downloads. The app has a sizable following in Asia and Southeast Asia.
Context: TikTok came to the U.S. through a small acquisition of a viral U.S. lip-syncing app called Music.ally in 2017. It later rebranded the app and reconstructed it to mirror Douyin, the Chinese version of TikTok.
Lemon8 has a somewhat similar story. While it didn't acquire any U.S. apps to grow its presence in the U.S., it has modeled some of its features off of a popular ByteDance e-commerce app called Xiaohongshu.
The app launched abroad in 2020, but only entered the U.S. and the U.K. this February.
The big picture: While ByteDance's English website doesn't list any affiliation with Lemon8, there are clear signs that the two companies are linked.
Lemon8's developer, according to Apple's App Store and the Google Play Store is Heliophilia Pte., Ltd. That company is listed as a private firm based out of Singapore, where it shares the same address as TikTok's Singapore office.
ByteDance's global general counsel, Erich Andersen, who represents TikTok, told AP: "We're obviously going to do our best with the Lemon8 app to comply with U.S. law and to make sure we do the right thing here."
Go deeper: Americans hooked on Chinese apps.
Go deeper