FDA pulls Makena approval, leaves patients without preterm birth treatment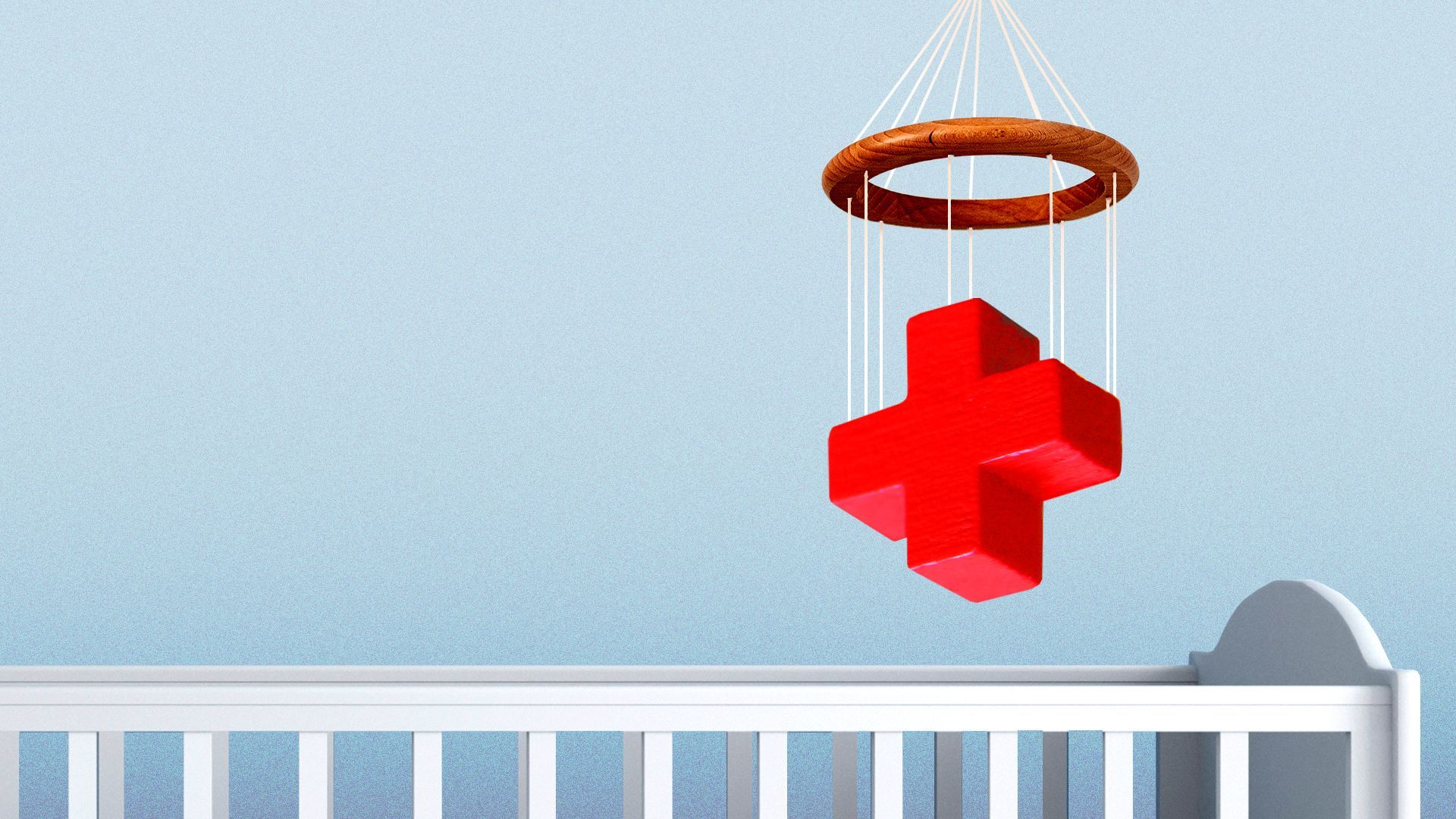 The FDA on Thursday sealed the fate of a controversial premature birth drug that's been on the market for more than a decade by withdrawing its approval of Covis' Makena.
Why it matters: Covis had suggested a gradual withdrawal from the market so patients could finish their 21-week course treatment. But regulators cited the lack of evidence it worked to justify an immediate end to distribution.
FDA commissioner Robert Califf called it "tragic" that there are no effective alternate treatments for preterm births in the U.S., noting that Black women and other women of color are disproportionately affected.
The rate of preterm birth among Black women (14.8%) is approximately 50% higher than the rate of preterm birth among white or Hispanic women (9.5% and 10.2%, respectively), per CDC data.
Babies born too early are at higher risk of death or disabilities, and the CDC says that preterm births may "take an emotional toll and be a financial burden for families."
What happened: An FDA expert panel in October recommended that the agency pull Makena off the market, noting that there was no reason for the drug to remain for sale without evidence that it's effective.
The FDA approved Makena in 2011 under its accelerated approval pathway, based on a study that initially showed signs of promise. But in 2019, a larger trial found that the drug was not beneficial for either mothers or babies.
In 2020, FDA officials proposed that Makena be withdrawn. Covis fought the move, starting a process that concluded in last fall's panel hearing, where experts unanimously voted that available evidence does not show that the drug reduces the risk of preterm births.
What they're saying: The FDA's decision "leaves patients with prior preterm birth without the only previously FDA-approved, treatment option available for recurrent spontaneous preterm birth, and it limits the options that our members have available to offer those patients," said Christopher Zahn, chief of clinical practice and health equity and quality for the American College of Obstetricians and Gynecologists, which backed the drug.
Zahn said that in the coming days ACOG will update its clinical guidance on how OB-GYNs should counsel patients currently receiving treatment.
ACOG had previously supported the drug, saying in 2020 that "the need for an effective treatment for preterm birth is great" and that Makena was, at the time, the only option available.
State of play: Covis last month announced that it was voluntarily pulling the medication off the market, and asked the FDA to consider a "wind-down period" when issuing its approval withdrawal to allow patients to finish their 21-week course treatment.
The FDA's Thursday decision, however, is effective immediately, meaning that Makena and its generics "are no longer approved and cannot be lawfully distributed in interstate commerce."
The agency said that since supplies of Makena have already been distributed, providers could prescribe those doses but should "consider FDA's conclusion" that the drug is not effective and that its benefits do not outweigh the risks.
Zoom out: Makena is often cited to highlight potential flaws in the FDA's accelerated approval process. Critics maintain more needs to be done to prove that drugs that are authorized under the expedited pathway actually work in the real world.
Go deeper