Meet Philadelphia Dem mayoral candidates: Warren Bloom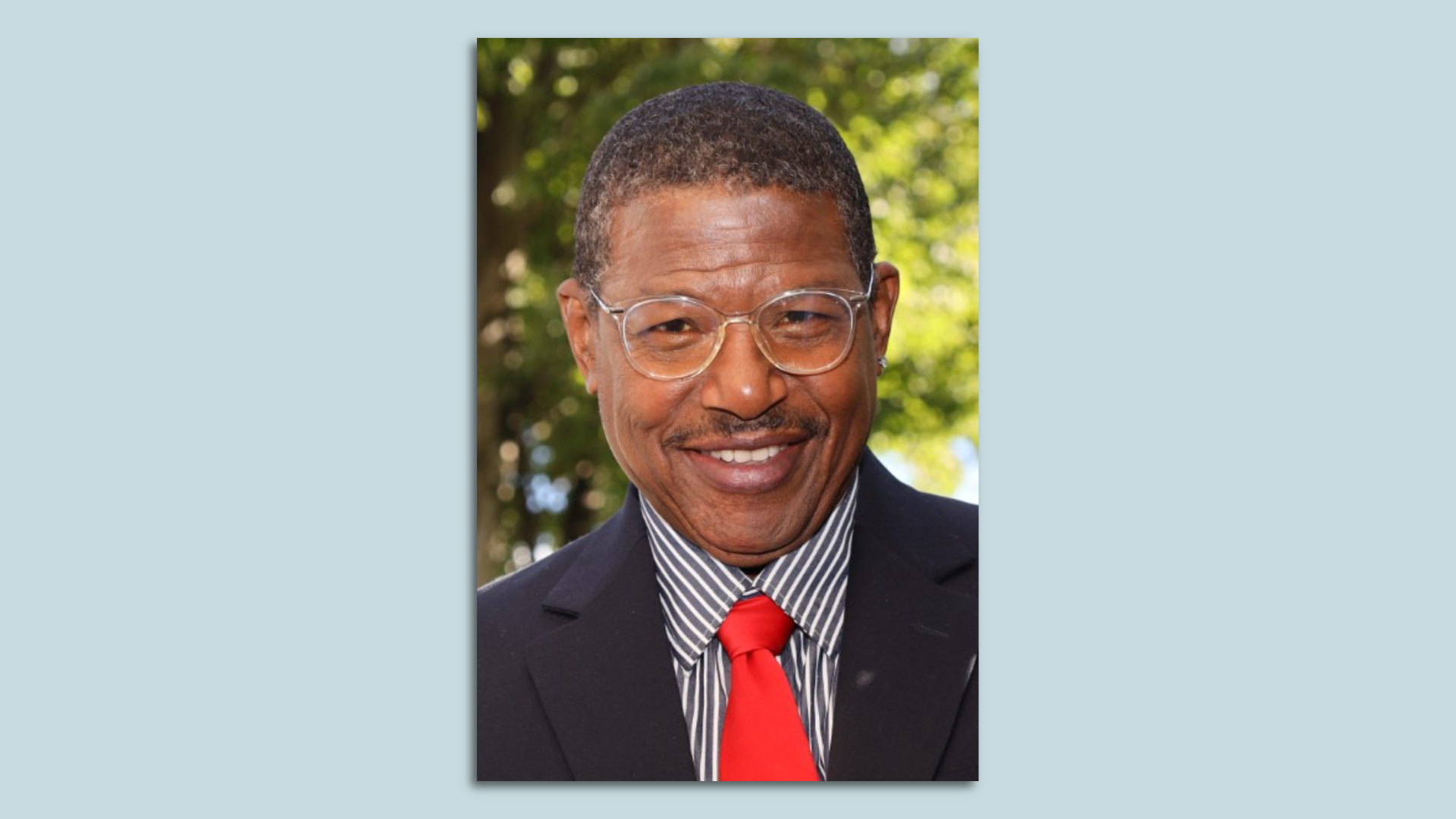 Warren Bloom is one of nine candidates running in the Democrats mayoral primary on May 16. (Read all our candidate questionnaires here.)
The candidate: Bloom is a public adjuster and minister and runs his own small videography and photography business. He's a life-long Philadelphian and graduated from Overbrook High School.
He has never won elected office but has run several times, including for state legislature and city commissioner.
🏡 What neighborhoods have you lived in? University City, North Philadelphia, West Philadelphia, Wynnefield.
💼 What are your past jobs: Mail handler and a life and health insurance agent.
🍽️ Favorite Philly restaurant: JG SkyHigh.
🏢 Favorite downtown building: City Hall.
📺 Favorite Philadelphia TV show: "Abbott Elementary."
💰How much did your property taxes go up last year? 10%.
🥊 Favorite Philly athlete (past or present) and why? Boxer Archie Moore because statistically he has more fights, more wins than any other boxer in history, and for the longest period (27 years).
🚗 Savesies: Pro/con? If you shovel out your parking space, you should be able to keep it in the snow.
🏙 How would you enhance the vibrancy of Center City in the post-pandemic era? Not very good — that's why I want to enhance it and make it a cleaner, safer city.
What's the one moment in your life that most shaped you? Getting married at age 25.
🥁What is one fun thing voters don't know about you? I play the drums.
Sum up the state of the city in five words or less. Brotherly love and sisterly affection.
And, of course, why do you want to be mayor? 1. I simply want to serve. 2. Enhance the quality of life for all who visit or reside here.
On the issues
Would you increase (⬆️), keep level (⏸️), or decrease (⬇️) the police department's budget?
What's one big idea you have to address the ongoing gun violence crisis?
Do you support the 76ers proposal to build a new arena in Center City? Yes (✅) or no (❌)
Bloom did not respond by deadline.
Explain your answer, in 1 sentence.
Bloom did not respond by deadline.
Do you support installing permanent public bathrooms in the city? Yes (✅) or no (❌)
How many would you look to install and in what neighborhoods? (1 sentence or less.)
10 to 20 in Kensington and around Center City.
💡 What's 1 big idea that would be a game-changer for Philly? (2 sentences or less)
Bloom did not respond by deadline.
🪓 What law, tax or program would you scrap immediately, and why? (2 sentences or less)
Bloom did not respond by deadline.
Read Axios Philadelphia's other candidate questionnaires.
Editor's note: This q&a will be updated as primary season continues.
Go deeper