The history of March Madness' "One Shining Moment"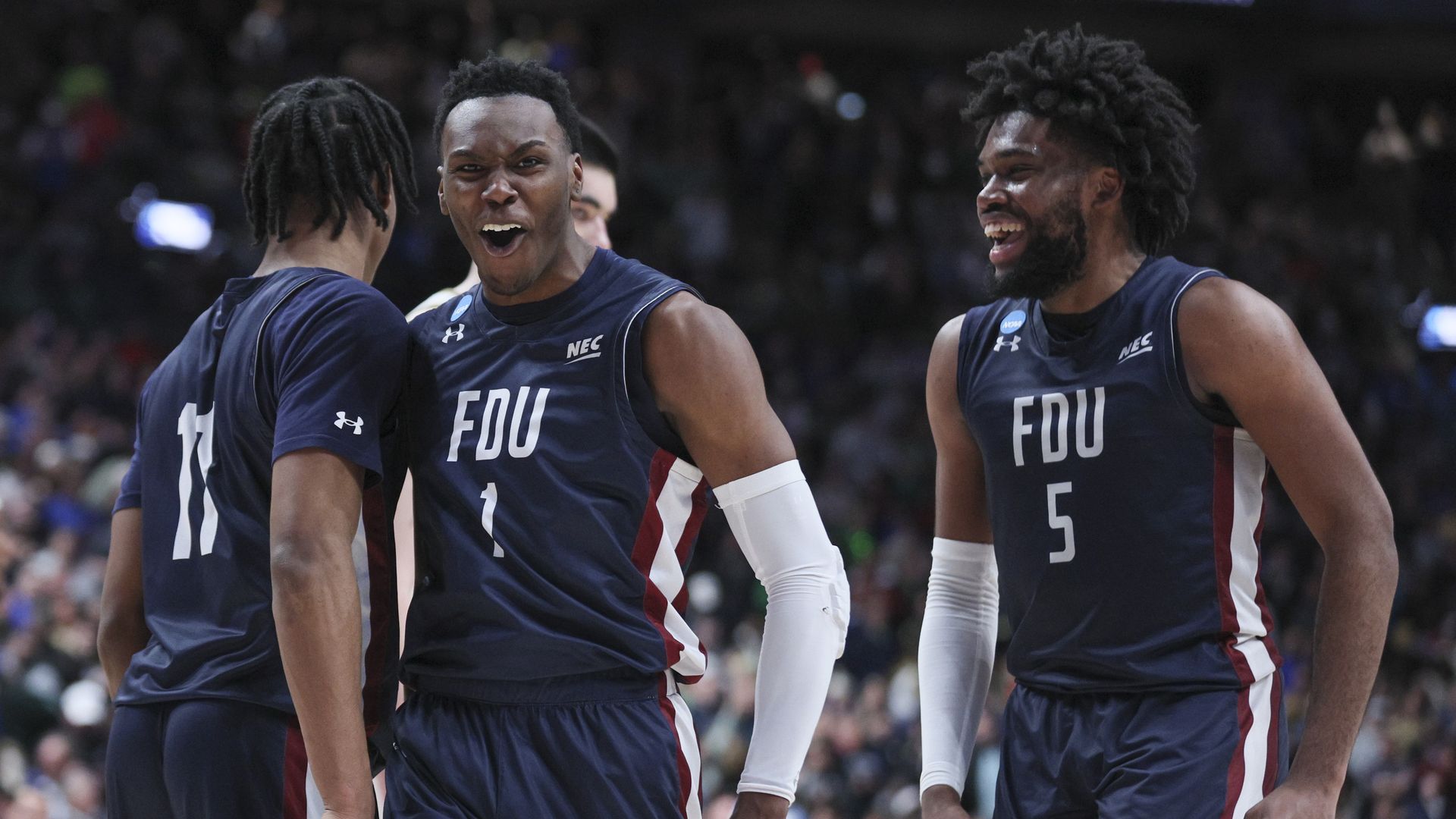 Yes, the NCAA national champion will be crowned Monday night when San Diego State takes on UConn, which means we're due for "One Shining Moment."
Why it matters: "One Shining Moment" is a music video highlight package that plays after a school snags the national championship at the end of the NCAA Tournament. It's a historic song that permeates throughout culture amid March Madness.
Context: The song comes from David Barrett, a singer and Emmy Award-winning composer.
How we got here: Barrett told NCAA.com that he recorded the song in 1986 and sent it to a friend, who was writing for Sports Illustrated at the time. That friend then brought the song to CBS Sports and played it for them.
"When they initially called me, I thought it was a prank," Barrett told NCAA.com. "But soon they convinced me that, no, this was indeed CBS out of New York City, and they loved my song."
He said CBS originally wanted to use it for the Super Bowl, even though the song had been written for basketball, Barrett said.
The song didn't air for the big game, though. CBS changed their tune and used it for March Madness instead, Barrett said.
"It was like the song knew where it was to be and would not be denied," Barrett said.
What's next: The next version of "One Shining Moment" will be played on Monday, April 3, after the national champion is crowned. The song will play over a series of clips from March Madness. So what will we see?
Of note: There are already betting odds for what will be included in this year's video package.
Upsets, upsets, upsets: The biggest upset of the NCAA tournament came when No. 16 Fairleigh Dickinson defeated No. 1 Purdue in the opening round. We'll likely see moments from the final two minutes in the highlight video.
The newcomers: The other Final Four teams UConn, Florida Atlantic and San Diego State will dominate the package.
The highlights: The NCAA has a number of highlight packages featuring the best moments from each day of the tournament. Those might be good to watch to prepare for "One Shining Moment" ... if you're willing to try.
Go deeper