Newcomers crash Final Four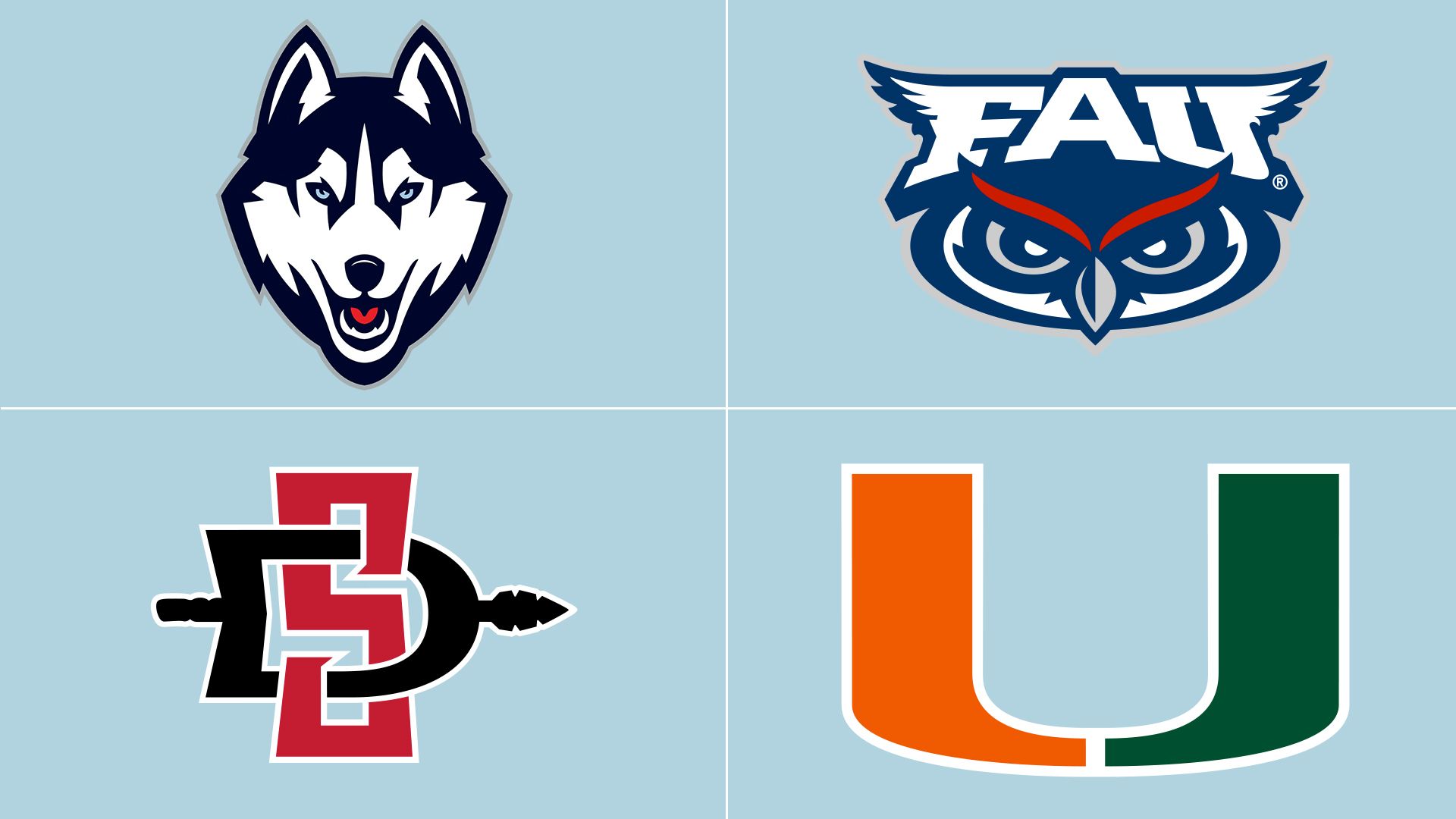 Sixty-four games later, four teams remain: UConn, Florida Atlantic, San Diego State and Miami. Just as we all predicted!
State of play: This year's men's basketball Final Four has the second-highest seed combination ever. UConn (4), Miami (5), San Diego State (5) and FAU (9) adds up to 23, trailing only UConn (3), Kentucky (4), Butler (8) and VCU (11) in 2011.
Newcomers: This is the first Final Four with three first-time participants (FAU, San Diego State, Miami) since 1970, when St. Bonaventure, Jacksonville and New Mexico State each debuted.
No top seeds: This is the first time since seeding began in 1979 that none of the No. 1, 2 or 3 seeds made the final weekend.
No blue chips: For the first time since seeding began, the Final Four won't feature a single former McDonald's All-American. There isn't even a consensus top-30 recruit in the field.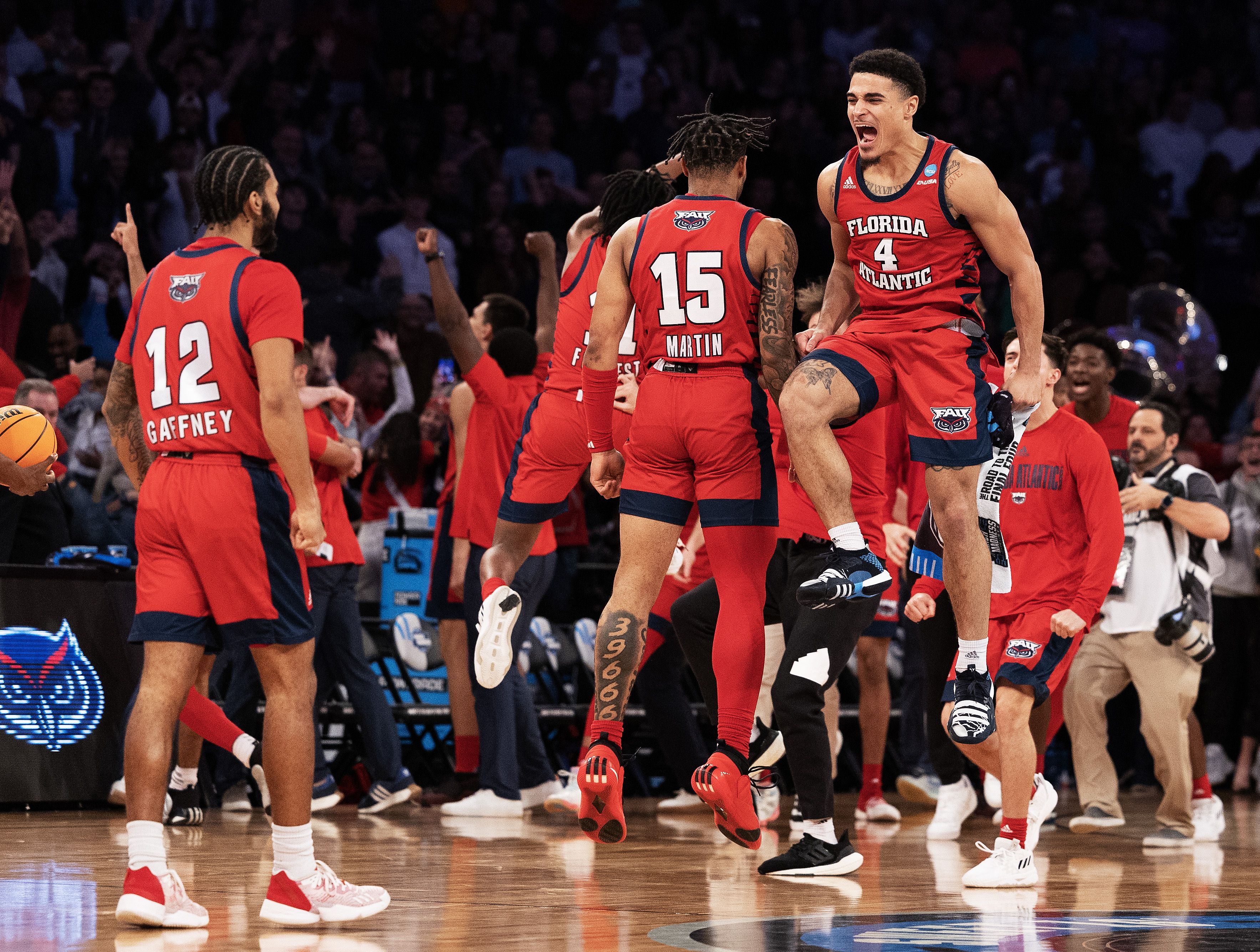 The four teams heading to Houston...
UConn — The Huskies looked like a title contender for the first two months of the season, and now they're back to dominating. They've won their four tournament games by an average of 22.5 points.
Miami — Imagine telling a Hurricanes fan in 2002, fresh off decades of football dominance, that Miami basketball would make a Final Four before Miami football would have another 12-win season.
Final AP ranking: 16
Overall seed: 20
Fun fact: Sunday's comeback win over Texas came on the 17th anniversary of Jim Larrañaga leading George Mason to the Final Four. Now, he's taking Miami there.
San Diego State — Back in 2020, the Aztecs went 30-2 and were destined for a top-2 seed in the tournament — only to see it canceled. Three years later, they're headed to the program's first-ever Final Four. You love to see it.
Final AP ranking: 18
Overall seed: 17
Fun fact: San Diego State is the only Final Four team that was ranked in the preseason poll (No. 19).
FAU — The Owls are the second team in the 64-team era to make the Final Four after entering without a single NCAA Tournament win, joining George Mason in 2006. No team has won more games this season than FAU (35).
Final AP ranking: 25
Overall seed: 33
Fun fact: FAU plays its home games in cozy 2,900-seat Baldwin Arena — a slightly different atmosphere than NRG Stadium in Houston this weekend (71,000+ capacity).
Go deeper