Medicare Advantage's complicated tradeoffs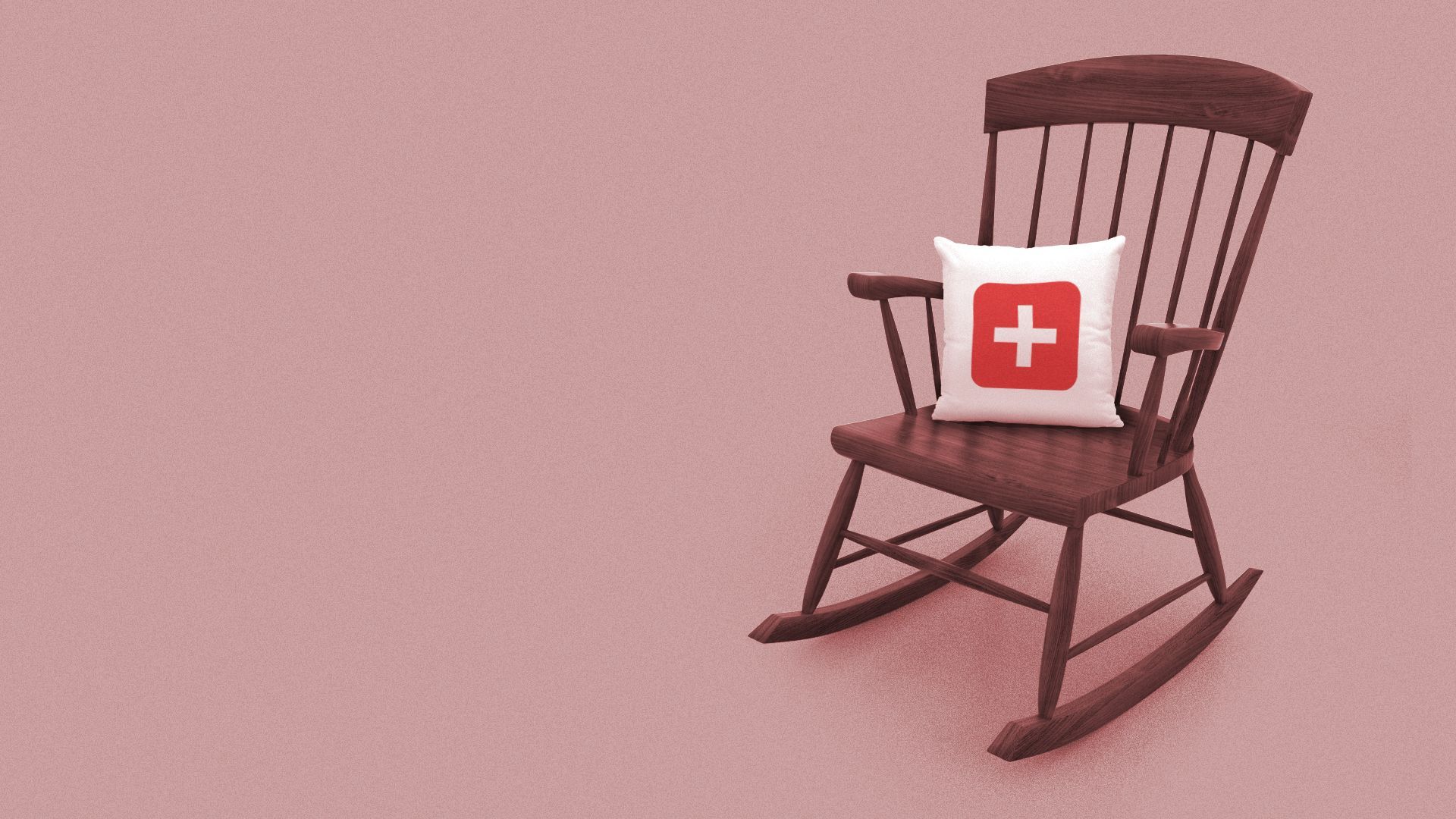 The Biden administration continues to grapple with an awkward tension when it comes to Medicare Advantage: MA plans typically offer more generous benefits than traditional Medicare does, and they also cost taxpayers more money.
That's despite the fact that privately administered Medicare was created to save the government money.
Why it matters: A fiscal 2024 Medicare Advantage rule released on Friday aims to crack down on what experts say are inappropriate — and at times potentially fraudulent — insurer billing practices, and could force plans to decide between cutting benefits and lowering their own profits.
Driving the news: The Centers for Medicare and Medicaid Services announced it's phasing in payment changes for privatized Medicare plans over the next three years — and estimated that insurers will see an average 3.32% payment increase, or $13.8 billion, next year.
The big picture: The program has become some insurers' most lucrative line of business, growing to now serve nearly half of the eligible population, per KFF. Insurers report higher gross margins per enrollee in MA markets than in other coverage lines.
The Biden administration's initial version of the rule, released in February, prompted significant pushback from insurers, who warned that the proposal would have a harmful impact on beneficiaries.
The final version is more generous to plans, but insurers still say they're concerned about unintended consequences for seniors.
Many experts still think the original version didn't go far enough in reining in insurers' costly billing practices, and worry the finalized policy amounts to a win for an industry that's gaming the system.
Under the extended phase-in of the new payment structure, plans have more time "to exploit the flawed system," Mark Miller, executive vice president at Arnold Ventures. "Congress and the administration need to come together and address abuses in the Medicare program."
Between the lines: In reality, there's a direct link between how much money MA plans receive from the government and how generous benefits are.
"Payments to MA plans have increasingly been used to provide an indirect subsidy to offer expanded benefits for MA enrollees," MedPAC wrote in its March update on the program.
At the same time, MA plan enrollees cost the government 6% more than it spends on seniors enrolled in traditional Medicare — a projected $27 billion in 2023, per MedPAC.
The most commonly offered supplemental benefits in 2022 included dental and vision coverage and in-home support services, the Government Accountability Office found. But information on how useful these benefits actually are to seniors is limited, GAO said.
The intrigue: A recent Health Affairs analysis — coauthored by Michael Chernew, the current MedPAC chair — found that reducing MA payments to insurers would have an only modest impact on plan offerings.
And some experts argue that insurers would have an incentive to maintain benefits to stay competitive.
"Insurers compete aggressively for enrollees with the carrot of extra benefits for no added premium, so lower payments—or, lower than expected payments—could instead result in reduced profits," KFF executive vice president Larry Levitt wrote in JAMA last week.
What they're saying: "We are really comfortable that the policy that we have put out gives plans a net increase, and that if there [are] any change in premiums or benefits, that those are plan choices," CMS administrator Chiquita Brooks-LaSure said in an exclusive interview with Axios Friday.
"Health insurance providers will continue to focus on delivering affordable, high-quality and competitive coverage choices to MA enrollees and evaluate the impact on our most vulnerable populations," America's Health Insurance Plans said in a statement.
Go deeper