7 California Highway Patrol officers and nurse charged in custody death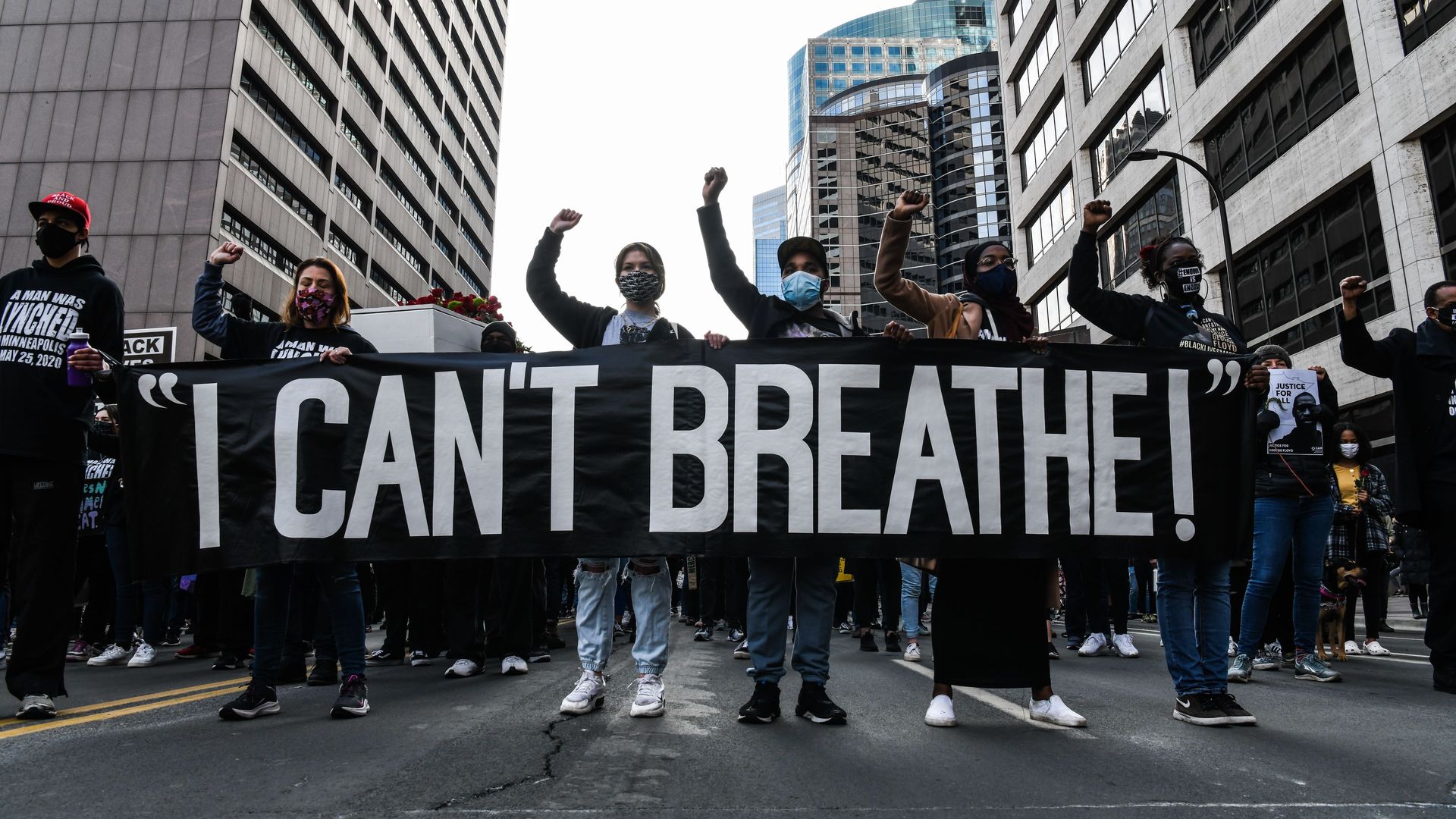 Seven California Highway Patrol officers and a nurse were charged with involuntary manslaughter in connection with the death in police custody of Edward Bronstein, officials in the state announced Wednesday.
The big picture: Californian authorities last year released video of the 38 year old who died on March 31, 2020 after screaming "I can't breathe" while being restrained by officers who were trying to take a blood sample.
Bronstein's death following a traffic stop happened less than two months before George Floyd told Minneapolis police officers that he couldn't breathe before they killed him.
His cause of death was ruled by the Los Angeles County coroner's office to be "acute methamphetamine intoxication" while being restrained by law enforcement.
Details: Los Angeles County District Attorney George Gascón confirmed in a statement Wednesday that seven officers had each been charged with one count of involuntary manslaughter and one count of assault by an officer.
He named them as Dionisio Fiorella, 39, Michael Little, 57, Dustin Osmanson, 41, Darren Parsons, 48, Diego Romero, 35, Justin Silva, 30, and Marciel Terry, 32.
Authorities charged Arbi Baghalian, a 42-year-old nurse, with involuntary manslaughter.
Of note: John Kelly, an attorney for Baghalian's employer, Vital Medical, in a statement responded to her involuntary manslaughter charge by saying it's "outrageous and irresponsible for the DA to charge a Registered Nurse" who was on the scene to legally draw blood, per AP.
"I am not aware of anyone who has opined that the nurse's conduct in any way caused or contributed to this unfortunate death."
What they're saying: "The officers had a legal duty to Mr. Bronstein," Gascón said during a news conference. "He was in their custody. We believe that they failed their duty and their failure was criminally negligent, causing his death."
California Highway Patrol Commissioner Sean Duryee in a statement expressing his condolences said he was "saddened that Mr. Bronstein died while in our custody and care," per the Los Angeles Times.
"Any death in custody is a tragedy that we take with utmost seriousness," Duryee added. "I recognize this case will now move through the court system, and I respect the judicial process."
Editor's note: This article has been updated with comment from Los Angeles County District Attorney George Gascón, CHP Commissioner Sean Duryee and attorney John Kelly.
Go deeper