Robots are making waves under the ocean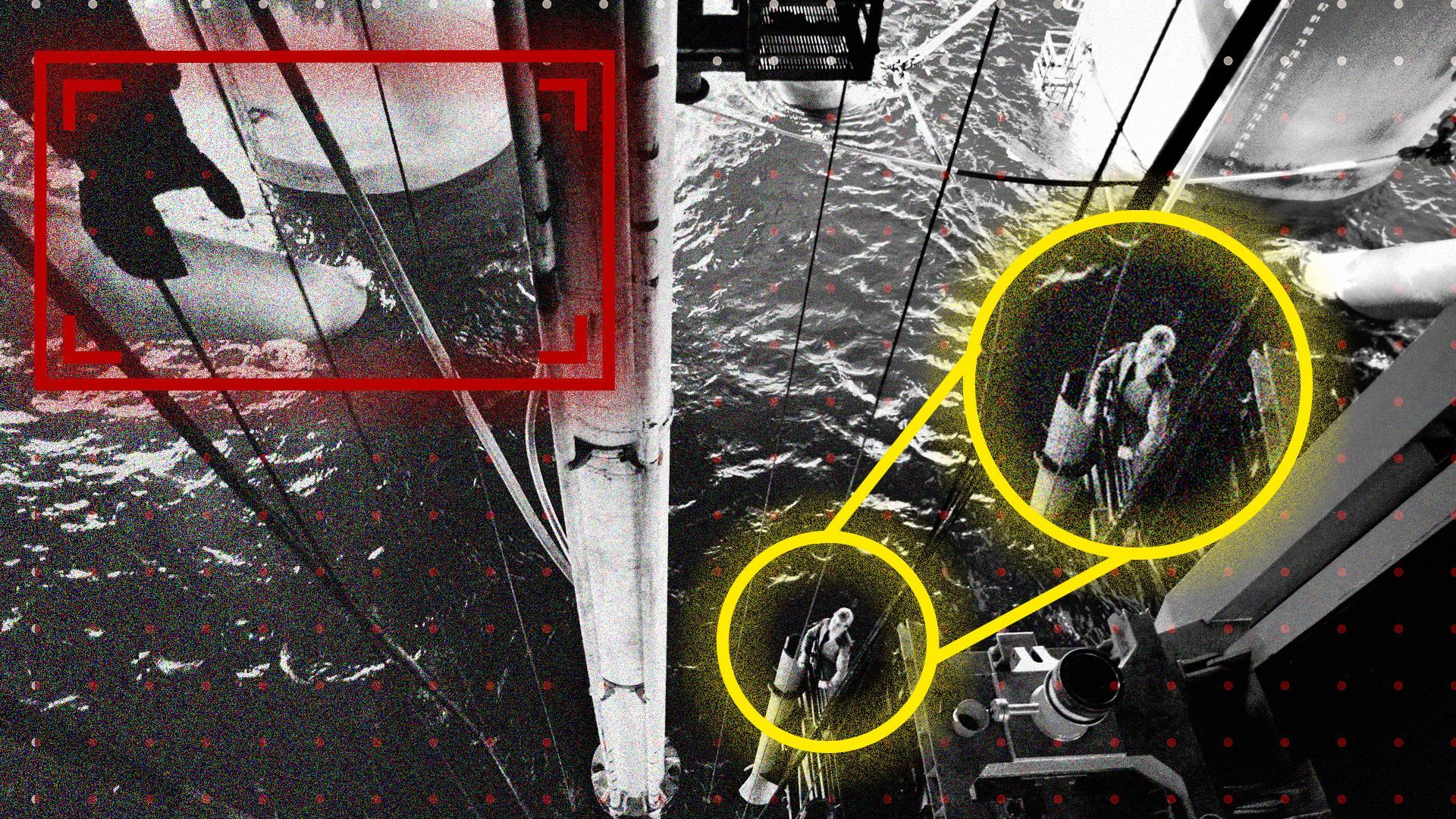 Some former NASA engineers who built robots for space are now developing ocean-faring robots for deepwater maintenance and construction jobs that are too dangerous for human divers.
Why it matters: The global ocean economy — everything from food and transportation to energy and telecommunications — is predicted to amount to $3 trillion by 2030, more than most countries' GDP.
And it will only grow as the world transitions to renewable energy sources, including offshore wind power, and more sustainable aquaculture — all of which will require more advanced deepwater technologies.
What's happening: Houston-based Nauticus Robotics is pioneering the use of AI-equipped subsea robots for the U.S. military and offshore industries in the U.S., Brazil, Norway and the U.K.
Where it stands: Remotely operated vehicles (ROVs) have been used in the energy sector for decades, but building and maintaining underwater infrastructure is costly and carbon-intensive, according to Ross Doak, the head of deepwater robotics at oil and gas giant Shell.
Just capturing a single image of a subsea pipeline requires a camera attached to a tethered ROV that is deployed by a crane mounted on a specialized vessel with a crew of about 60 people.
Doak hopes more advanced robotics will lower the costs and CO2 footprint of such offshore operations.
Shell worked with a Brazilian partner, for example, to develop FlatFish, an autonomous underwater vehicle that recharges in a subsea docking station.
Flatfish uses high-resolution 3D cameras to inspect pipelines and underwater infrastructure while collecting data from deepwater sensors.
What's next: Nauticus' maritime robots, which can hover, travel long distances, and pick up and place objects, promise even more versatility.
Details: The robots work in pairs: There's an autonomous host vessel on the ocean surface and a cloud-connected submarine capable of operating more than a mile underwater.
Hydronaut, the 60-foot transport vessel, can be operated remotely from shore, or with a crew of just four people.
Aquanaut, with clawed arms that fold into its oval, car-size body, moves independently from the host vessel, without a tether.
Together, they can monitor and maintain underwater infrastructure at 30%-40% less cost than existing technology — and with nearly zero emissions, says Nauticus founder and CEO Nicolaus Radford, formerly of NASA.
The big picture: The work these robots are doing under the ocean is a lot like the role of flying drones up above.
It's fun to think about drones delivering your pizza or prescriptions, with wide-scale U.S. deployment expected to begin as soon as 2024.
But autonomous drones are already in use across many industries, including agriculture, energy, construction and real estate.
The bottom line: Inspecting skyscrapers or underwater cables is difficult and dangerous work, which is why such jobs are increasingly delegated to robots.
Editor's note: This story originally published on March 29.
Go deeper