Congress mulls TSA no-fly list after spike in unruly passengers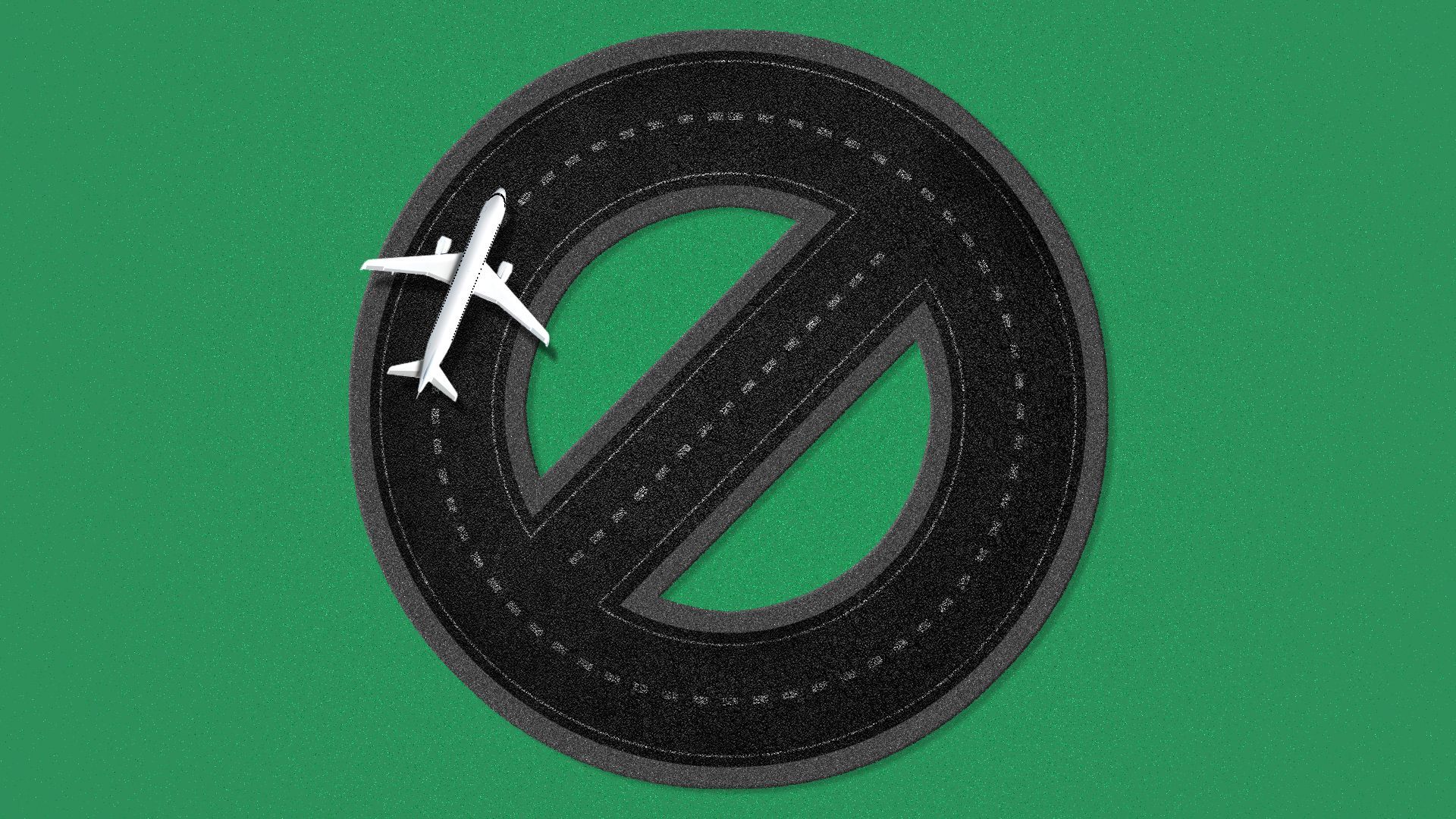 After nearly 2,500 reports of unruly passengers on flights last year, Congress is considering a new no-fly list.
Driving the news: Senate and House members proposed legislation Wednesday that would allow the Transportation Security Administration to ban people convicted or fined for assaulting or interfering with airline crews.
The Protection from Abusive Passengers Act would prohibit individuals on the list from boarding any commercial aircraft flight, and would let the TSA determine the duration of the ban.
The bill includes guidelines for notifying people that they're on the list, and how to appeal it, according to lawmakers who proposed it.
Of note: The TSA no-fly list would be separate from the FBI's list, which is geared toward people suspected of having terrorism ties.
The big picture: In the wake of a federal traveler mask mandate during the COVID-19 pandemic, 2021 saw a record number of unruly passengers. But although such incidents decreased in 2022 after the rule was dropped, cases requiring investigation were still 470% higher than before the pandemic.
What they're saying: Rep. Eric Swalwell (D-Calif.), one of the lawmakers who introduced the measure, said incidents involving "abusive passengers" increased by nearly 600% between 2019 to 2022.
"Our bill provides a simple solution - if you're violent in our skies, you can't fly," he added.
Flashback: A similar measure failed to go through Congress last year.
Be smart: The Federal Aviation Administration can fine people up to $37,000 per violation for unruly passenger cases — up from $25,000.
Go deeper