Office real estate is getting kind of ugly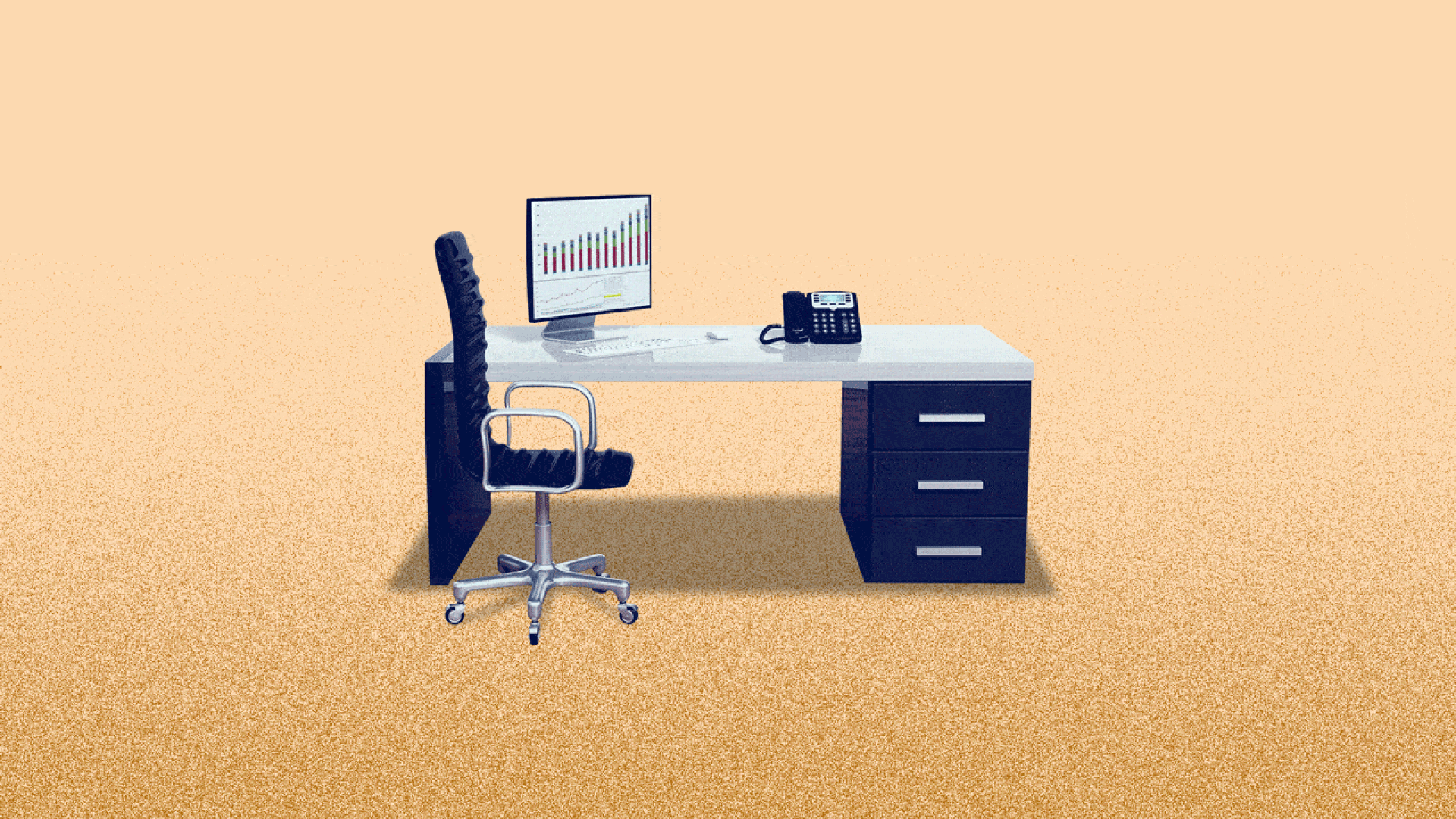 Office vacancies — plus the still simmering banking crisis — have us considering what a potential bust in the $6 trillion U.S. office property market might mean.
Why it matters: A deep downturn in property values is more than a problem for oligarchs, feuding billionaire clans and oil-rich foreign wealth funds.
State of play: Office utilization is still low compared to the before-times, with WFH and hybrid set-ups now standard for millions of former office drones.
By the numbers: Nearly 30% of companies still have remote or hybrid options — though that's come down from 40% in 2021, the latest government data shows.
Utilization — how many people actually use the offices that their companies rent — is down roughly 50% from pre-COVID levels, according to swipe-card systems operator Kastle Systems.
Office building appraisal values were down 25% in February compared to a year prior, according to a Goldman Sachs note that cites research shop Green Street.
Office rents — especially in large cities with lengthy commutes — have fallen, too.
The latest: Signs of stress are picking up, with delinquencies on commercial office mortgages touching 2.4% in February, up from 1.5% six months ago, according to Trepp. Defaults are starting to appear as well.
The impact: The value of commercial property produces anywhere between 20% and 40% of tax revenues for states and localities.
If those revenues fall, governments will have to cut services, raise taxes, or both, making cities less attractive.
Meanwhile, smaller banks are big lenders to real estate developers, putting them at risk if office defaults spike.
Goldman Sachs analysts estimate that banks hold roughly half of the $5.6 trillion in commercial property mortgages outstanding, with the overwhelming majority of that half held at small banks.
Many of those same regional banks have been under pressure since Silicon Valley Bank failed. With deposits migrating to larger institutions — or simply to higher-interest accounts like money markets — they'll have less capacity to refinance loans on office properties.
Property loans typically need to be refinanced every five to seven years — and failure to refinance or pay off the loan can result in a default. When that happens, the debt gets renegotiated, and the lender often takes losses.
If defaults pile up, it could worsen the pressure on office building values and make banks leerier of making office loans — exacerbating the defaults and the banks' losses.
Finally, pension funds have also sunk billions into real estate in recent years. The top 200 institutional managers owned about a half-trillion worth of real estate in 2022, according to trade publication Pensions & Investments.
"How those real estate portfolios of buildings are doing, will then affect, in the end, returns which these pension funds are getting. And that will also affect households which are dependent on these pension funds," says Vrinda Mittal, a Ph.D. candidate in finance and economics at Columbia Business School who has studied private real estate investments.
The bottom line: We're still in the early stages of the post-COVID era for offices, and how it will shake out is the trillion-dollar question.
Go deeper