Top Republican: China wants to use AI to perfect "Orwellian" surveillance state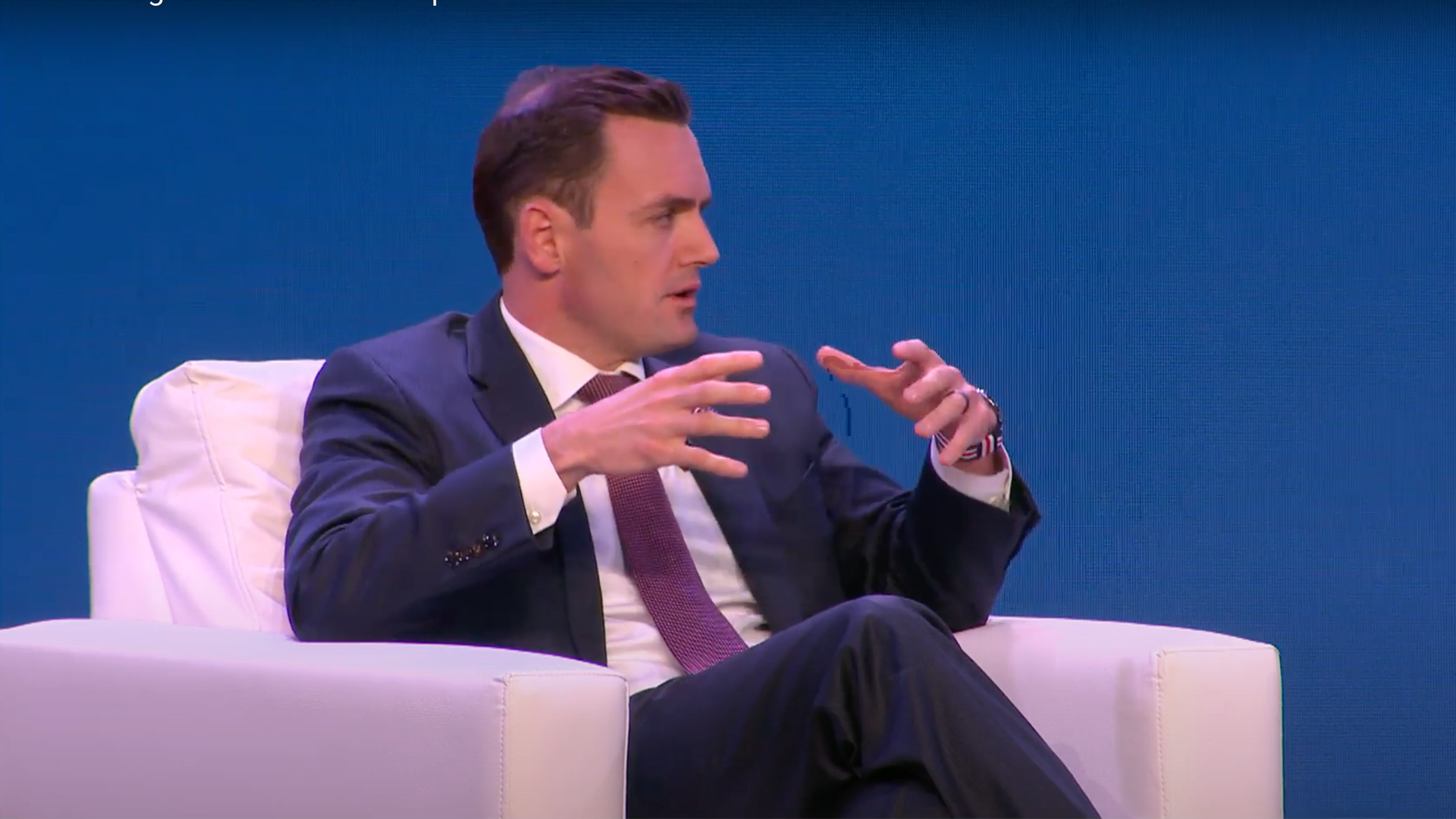 Rep. Mike Gallagher (R-Wis.), chair of the House China select committee, told Axios that Beijing views artificial intelligence as an "instrument or weapon with which to perfect its Orwellian techno-totalitarian surveillance state."
Why it matters: The speed of recent developments in AI has caused alarm among some policymakers and tech leaders. Gallagher said his "primary concern" is that the Chinese Communist Party (CCP) will use the technology to "perfect" and "export" its authoritarian model beyond its borders.
What they're saying: "I think our challenge ... is to ensure that AI is used as an instrument for human flourishing and freedom," Gallagher told Axios' Alexi McCammond at the second annual What's Next Summit.
"And not as a way to, for example, use chatbots to censor information related to genocide or promote narratives that are good for the CCP and bad for the free world," he continued.
Gallagher highlighted the "divide" between Silicon Valley and the Pentagon on AI as an area of particular concern, citing the blowback among Google employees in 2018 over its "Project Maven" cooperation with the military.
But he praised CEOs like Microsoft's Brad Smith "who actually want to work closely with the national security community," and said the two sides have developed a more productive working relationship.
Go deeper