Former FDA official on baby formula: Not much has been fixed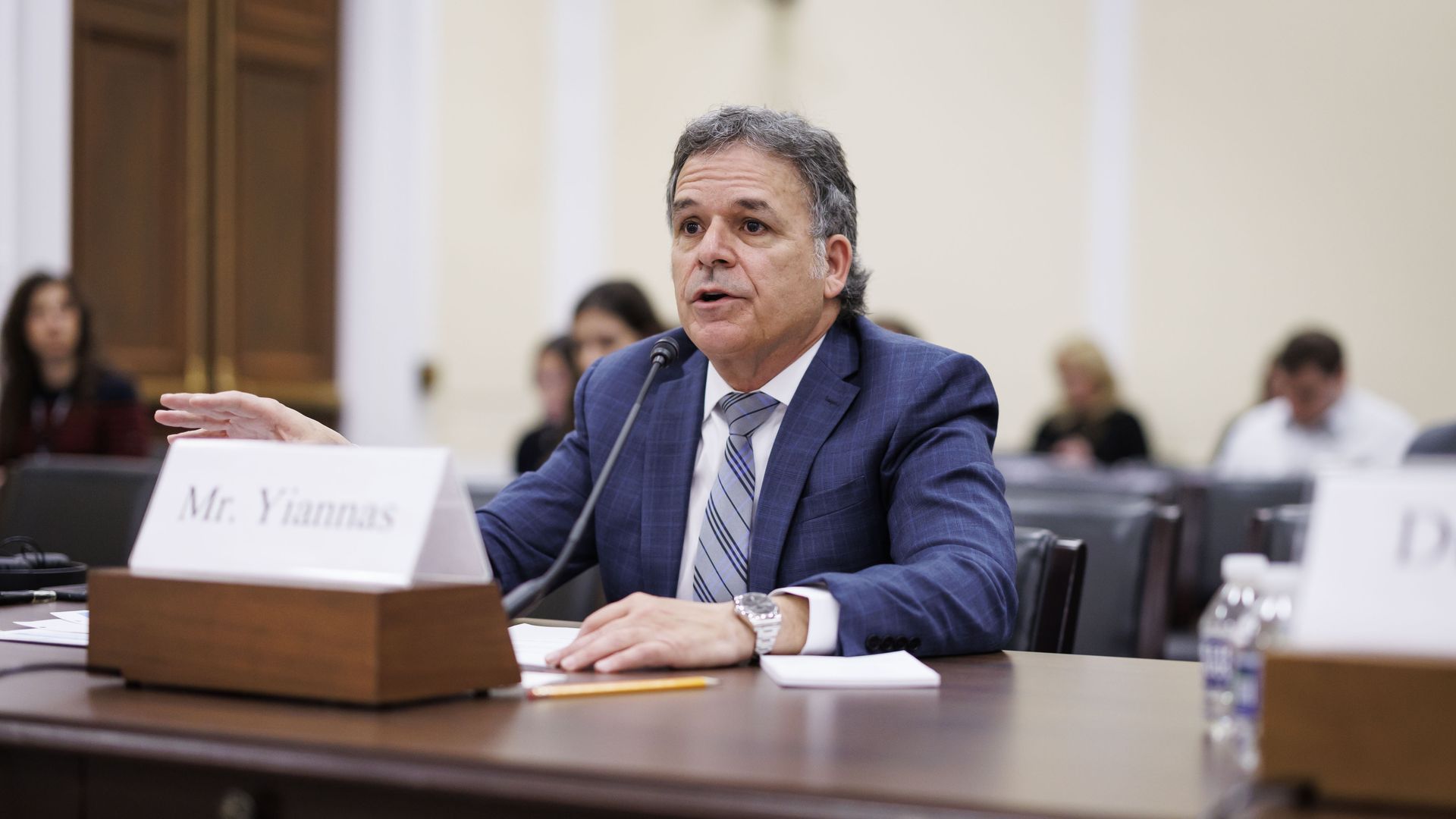 Little has been done within the Food and Drug Administration to prevent a repeat of last year's infant formula crisis, a former food safety official told a House oversight hearing on Tuesday.
Driving the news: While the direct blame falls on Abbott Laboratories for safety issues that took a key Michigan plant offline, failures by the FDA exacerbated the massive disruptions that ensued, Frank Yiannas, a former deputy commissioner of the FDA's Office of Food Policy and Response, told the House Oversight and Accountability health subcommittee.
What they're saying: "The state of the infant formula industry today is not much different than it was then," Yiannas said, pointing to an inadequate public health surveillance system and safeguards that haven't changed. He also noted the infant formula supply chain "continues to lack serious resiliency."
"In other words, the nation remains one outbreak, one tornado, flood or cyber-attack away from finding itself at a similar place," he said.
During the hearing, Republicans on the panel focused on missteps by the Biden administration FDA while Democrats pointed to shortcomings of the FDA's budget and regulatory powers.
Yiannas pointed to longstanding concerns within the FDA's organizational structure, as well as concerns that formula-makers don't have to report if they uncover evidence of the bacterium Cronobacter sakazakii which officials say "may have contributed" to the formula problems.
Catch up quick: The facility was temporarily shut down last year after Abbott Nutrition — one of the largest suppliers of baby formula in the U.S. — recalled multiple major brands on reports of bacterial infections among several babies who consumed the product.
The monthlong closure caused a ripple effect across the country, Axios' Shawna Chen wrote.
An FDA report found that conditions at the Michigan plant "were not consistent with a strong food safety culture," including inadequate hand-washing practices and evidence of previous bacterial contamination.
Abbott Nutrition later reached an agreement with the FDA to reopen the Sturgis, Michigan, facility. The Justice Department is investigating Abbott and the plant.
The big picture: The FDA has since released an internal investigation and commissioned an independent probe that concluded cultural and organizational problems within the FDA fed the crisis.
FDA commissioner Robert Califf has since laid out a restructuring plan within the agency under a new deputy commissioner for human foods.
Yiannas called Califf's plan "well-intentioned" but said it didn't go as far enough to reinstate the authority FDA deputy commissioners once had over the food program.
"It's been referred to as a new foods program vision," he said. "A vision and strategy are very different than an organizational structure. It's a reorg. You need a strategy first and then you need a structure to support that strategy."
What we're watching: The fallout from yet another infant formula recall, this time by Perrigo Co., announced last week because it might be contaminated with bacteria.
Subcommittee Chair Lisa McClain, (R-Mich.) said FDA officials have been invited to a follow-up hearing on April 19.
Go deeper