The last country without a soccer team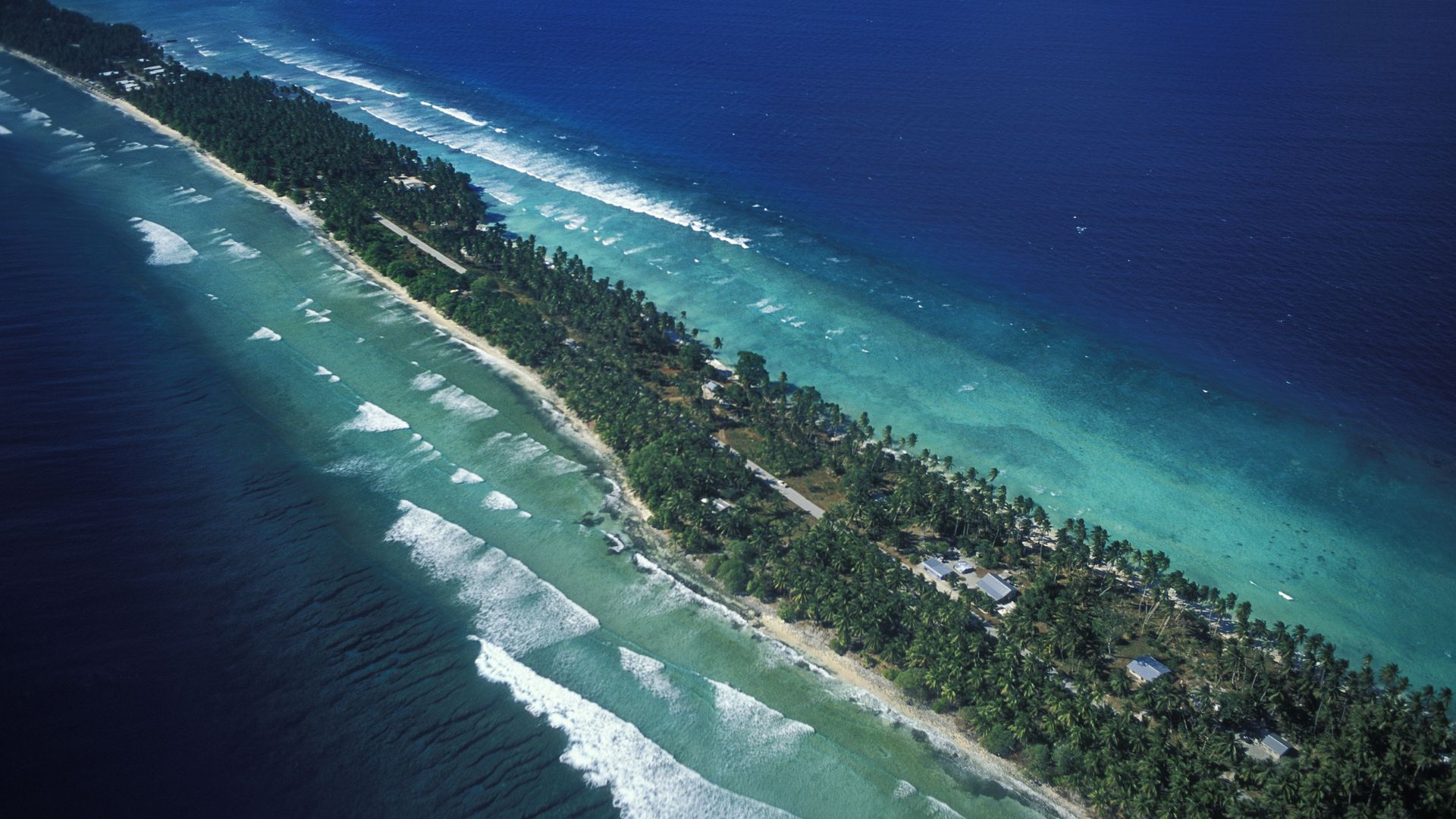 The Marshall Islands is the last United Nations-recognized country in the world without a national soccer team. They're hoping to change that.
State of play: The Marshall Islands Soccer Federation, launched in 2020, has set out to grow soccer's presence on the islands and ultimately obtain FIFA recognition.
But this isn't just about soccer. MISF's greater purpose is to use the world's most popular sport to shine a light on climate change concerns.
Based on current projections, some 40% of the nation's land mass could be underwater by 2030, notes ESPN.
Context: The Marshall Islands are halfway between Australia and Hawaii and home to roughly 60,000 people spread across five islands and 30 atolls.
Battles were fought there during World War II, and the islands were used for U.S. nuclear weapons tests in the 1950s.
The islands established their own constitution in 1979 to break away from U.S. jurisdiction and became a U.N. member in 1991.
Go deeper