Women's hoops: Four teams remain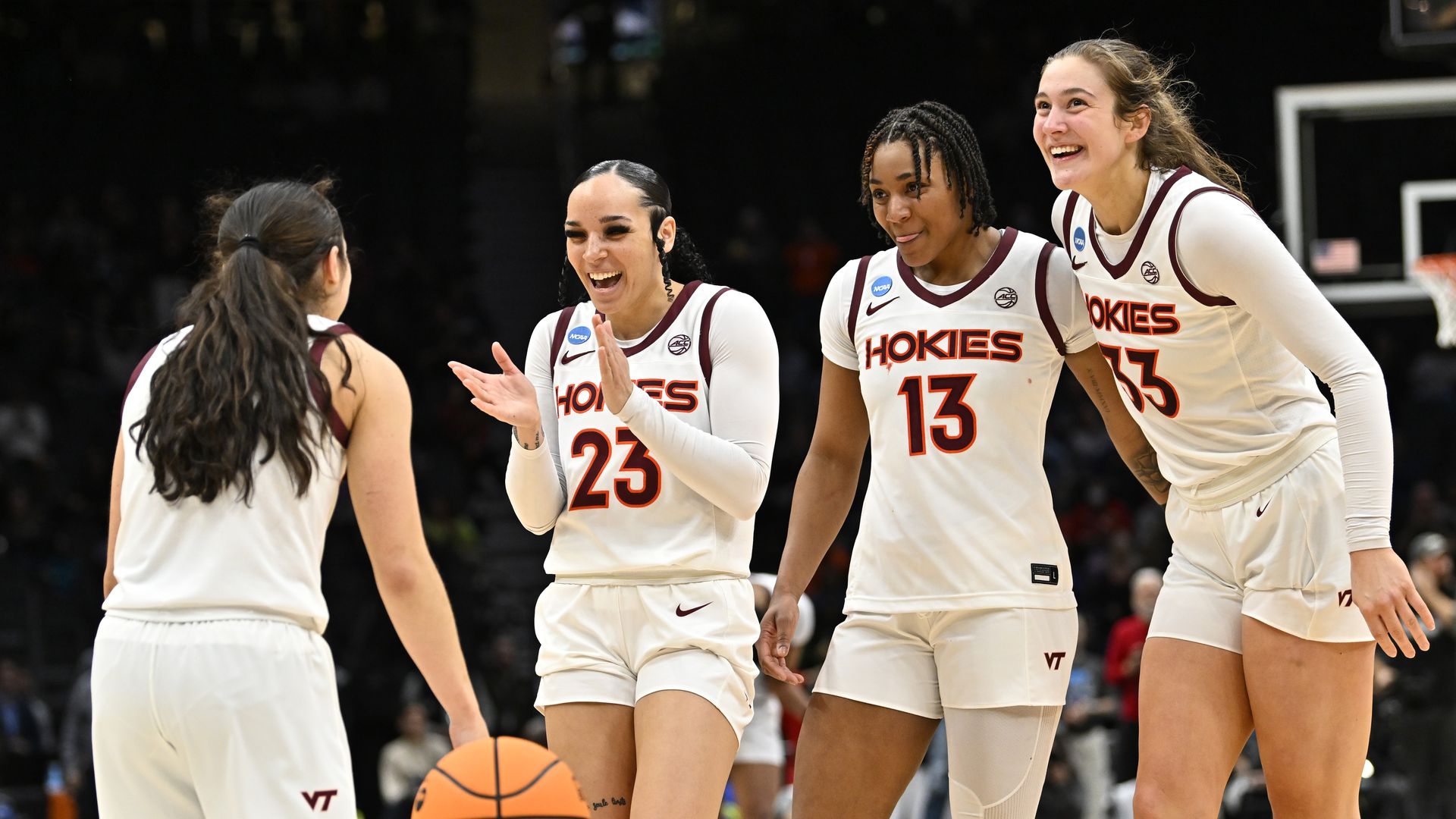 The women's Final Four is set, and it features three teams seeking their first national championship.
Virginia Tech is making its Final Four debut.
Iowa is back for the first time since its lone appearance in 1993.
LSU is back for the first time in 15 years.
And then there's South Carolina, which hoisted the 2022 trophy and has won 42 games in a row.
Between the lines: Three of the four Naismith Trophy finalists (player of the year) are in the Final Four, and all three are coming off huge Elite Eight performances.
Elizabeth Kitley (Virginia Tech) became the fourth Atlantic Coast Conference player this century with 25 points, 10 rebounds and 3 blocks in an NCAA Tournament game.
Aliyah Boston (South Carolina) had her first career game with 20 points, 10 rebounds and 5 assists.
Caitlin Clark (Iowa) had the first 40-point triple-double in men's or women's NCAA Tournament history.
The intrigue: Friday's Iowa-South Carolina game could break women's college basketball viewership records. Clark vs Boston. Offense vs. defense. It's the matchup fans have been craving all year.
Go deeper