Gannett CEO forecasts more daily newspaper sales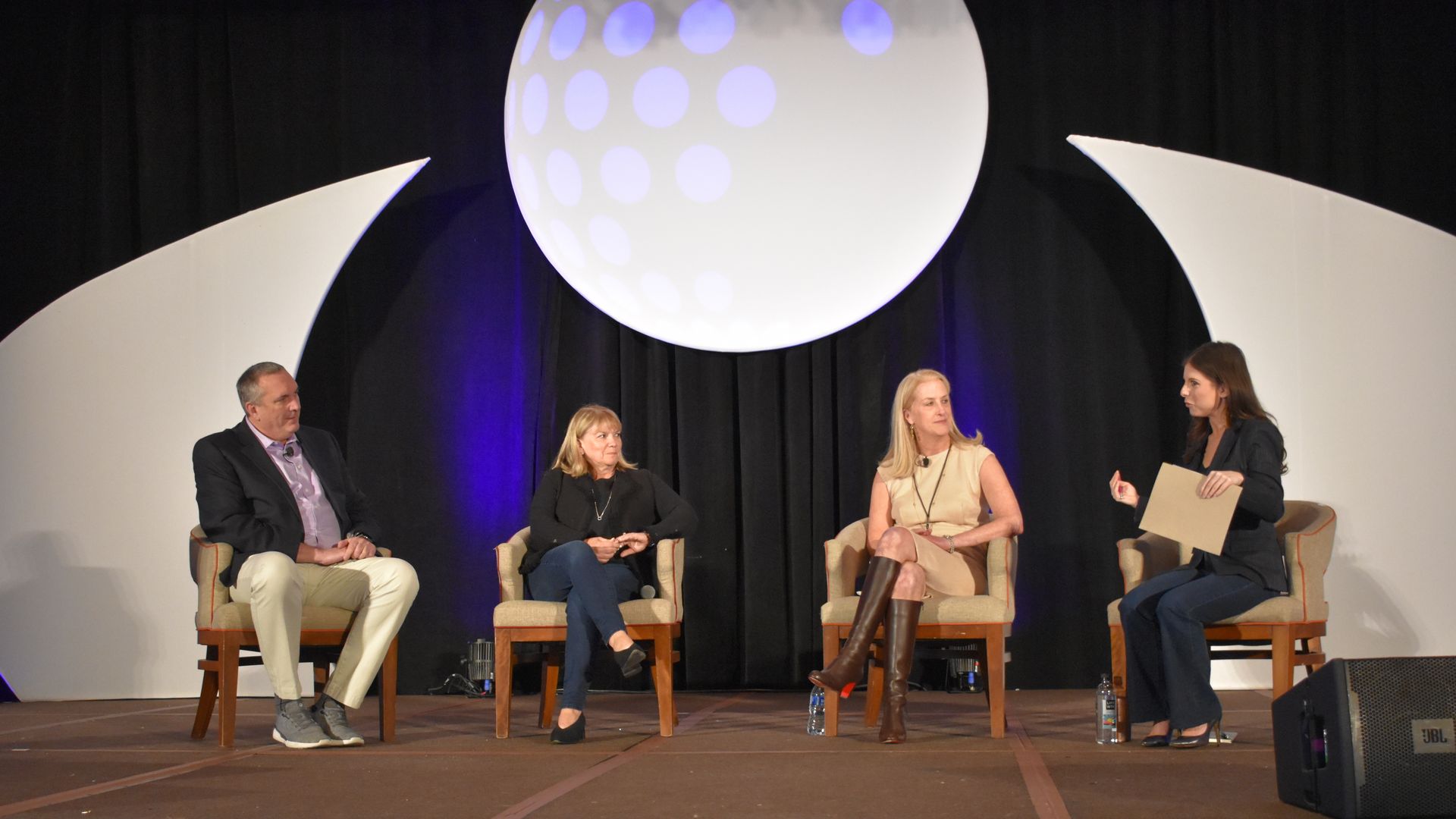 More newspaper sales could be on the way for Gannett, which has lost roughly half of its workforce since merging with GateHouse in 2019, Axios reported.
Why it matters: Gannett's strategy in the wake of the merger has been to shed assets and focus on fewer, more lucrative, markets.
CEO Mike Reed said on last month's earnings call that the company "would entertain bids on any of our markets."
Details: Gannett's top 100 or so daily newspaper markets bring in roughly 90% of its newspaper business revenues, Reed told Axios on stage at Mather Economics' annual Media Revenue Symposium in Atlanta.
While it's unclear how many more daily papers the company will shed, Reed suggested that the company would ultimately land somewhere between the 217 daily newspaper markets it's in today and its top 100 performing markets.
The top 100 or so performing markets is "probably where most of our focus will be," he said, while acknowledging that many of the markets outside of the top 100 are still "highly profitable" and don't have declining revenues.
Be smart: Wherever Gannett lands, it will be down considerably from the 261 daily newspapers, including USA Today, that it had following its merger with GateHouse in 2019.
In addition to the reduction of dailies, Gannett has also reduced weeklies — from 302 weekly newspapers after the merger in 2019 to 175 by the end of 2022, according to regulatory filings.
Between the lines: Gannett has tried to focus on selling its newspapers — often to local or family-owned chains — rather than shuttering them, but some have still been squeezed.
The Salinas Californian, for example, no longer employs any reporters, the Los Angeles Times wrote Monday. Instead, it carries stories from Gannett's flagship newspaper, USA Today, and its other California papers.
Axios reported that the last remaining reporter at Gannett's St. Cloud Times in Minnesota left in February.
"Our local markets are critical to Gannett's strategy. We plan to invest in better serving our readers with content initiatives that expand our audience and drive growth to ensure the sustainability of local news," said Lark-Marie Antón, Gannett's chief communications officer, in a statement.
What's next: Asked if the company was exploring another major strategic merger, like the one with GateHouse, Reed said the company's focus is on serving subscribers rather than achieving more scale.
Asked about the cuts, which have totaled over 10,000 since 2019, Reed said some of the layoffs were attributed to synergies coming out of the GateHouse merger.
Go deeper