Congress zeros in on China's economic coercion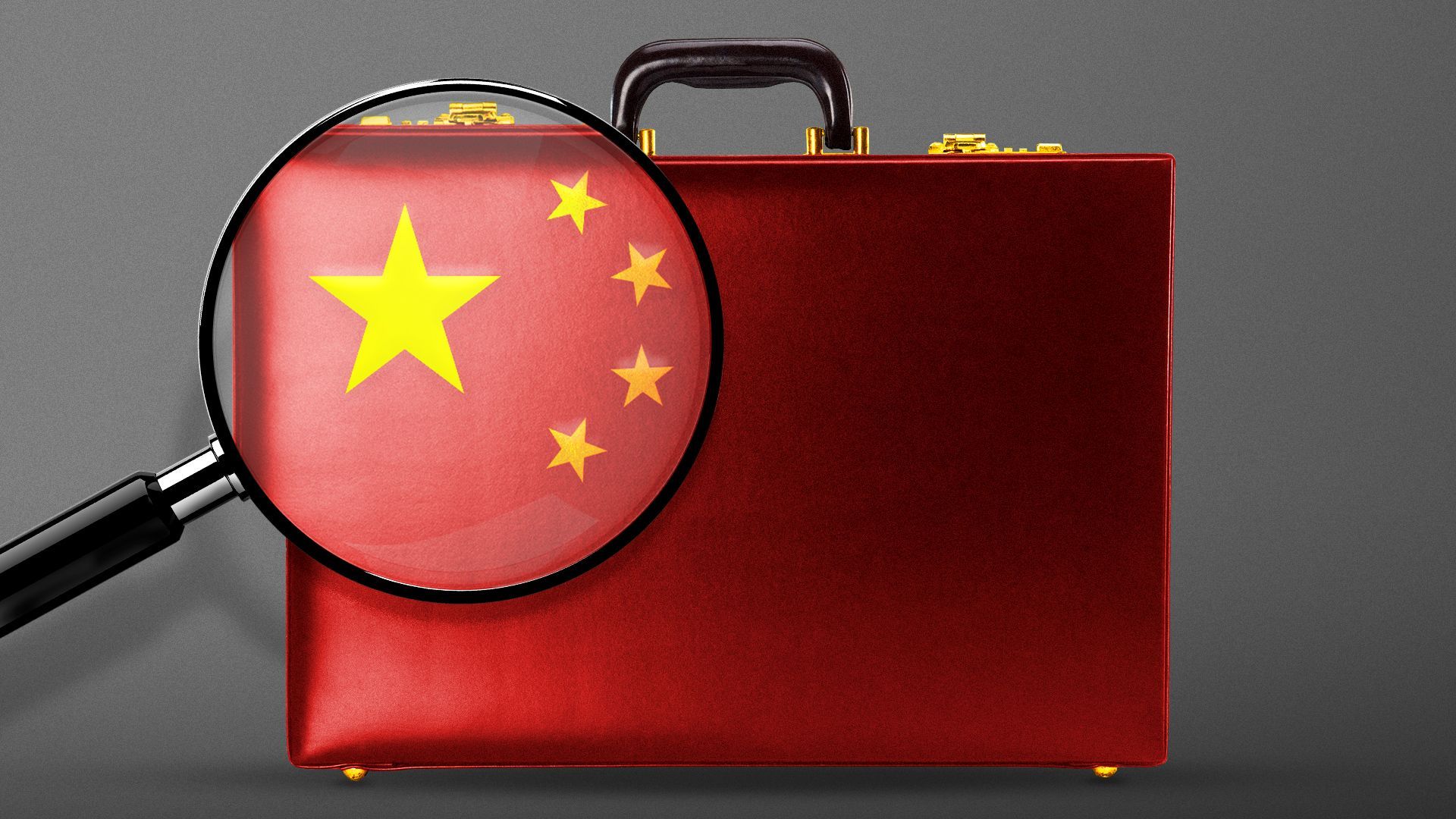 The U.S. must develop specific tools to help allies and partners around the world counter China's economic coercion, Rep. Ami Bera (D-Calif.) told Axios.
Why it matters: The idea of a mutual economic defense pact is gaining traction, as more governments become concerned about the ability of small and mid-size democracies to withstand pressure from an economic juggernaut like China.
A bill under consideration on Capitol Hill would mark a step toward an economic collective defense.
What's happening: Bera and a bipartisan group of lawmakers introduced a bill in late February that would give the president new authority to support allies and partners facing politically motivated economic pressure from China or other countries.
The bill would allow the president to seek congressional support to send aid to the targeted country, decrease duties on products from the country affected by economic coercion, increase duties on products from the country engaging in coercion, and other measures.
The new bill builds on one passed last year as part of the National Defense Authorization Act that created an inter-agency task force to study China's economic coercion.
"We've seen for years how the Chinese Communist Party has used coercive tactics," Bera told Axios. "We know China uses these tools, so we should be prepared to use counter tools."
Details: Bera gave several examples from recent years of Beijing's use of import restrictions, informal sanctions and tariffs to punish democratic nations for taking actions the Chinese Communist Party didn't like.
After South Korea deployed a U.S.-made missile defense system in 2017, Chinese authorities prevented Chinese tourists from traveling to South Korea and canceled K-pop performances in China.
The Chinese government slapped import tariffs on Australian wine, coal, barley and other products in 2020 after then-Prime Minister Scott Morrison called for an independent inquiry into the origins of the coronavirus.
Beijing blocked trade with Lithuania in 2021 after Vilnius and Taipei announced they would each open representative offices.
Bera said that while he thinks the American public understands the importance of competition with China, the U.S. business community might need a little more persuasion.
Some U.S. businesses, for example, might be affected if the president were to increase or decrease import duties in order to aid allies and partners facing economic coercion.
What to watch: European leaders made a key breakthrough today in the creation of a new anti-coercion instrument that could be used to help protect member states from economic coercion.
Go deeper: Economic coercion is China's favorite new foreign policy tool
Go deeper