California bill would allow accent marks on birth certificates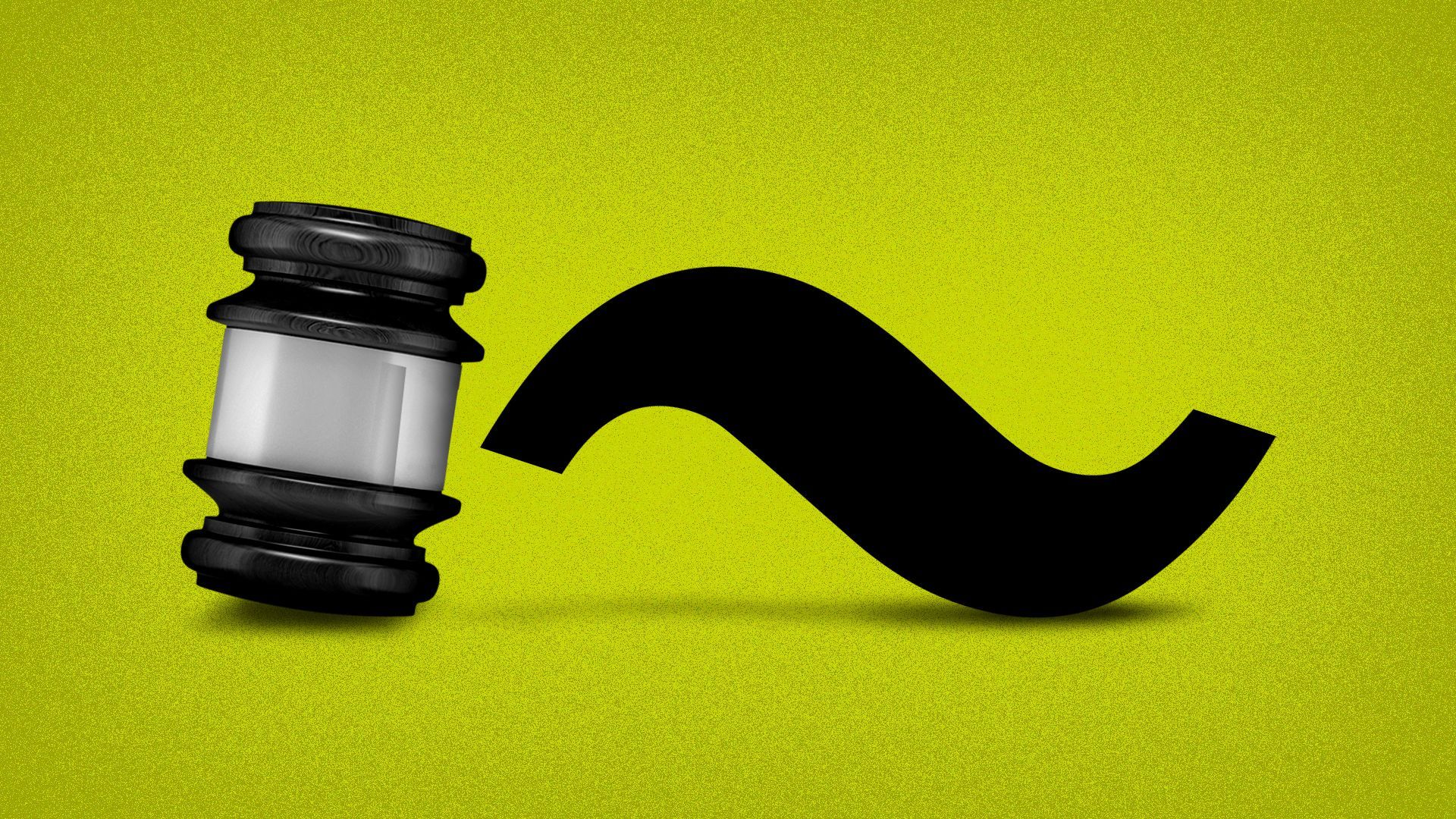 A bill in the California Assembly would allow for the use diacritical marks — like those in á and ñ — on birth certificates and other government documents for the first time since 1986, when state voters overwhelmingly approved a proposition that made English the state's official language.
The big picture: Despite being one of the most diverse states in the country, California vital records such as birth certificates can't have accent or other marks.
This comes as Latinos are reclaiming the marks in their names, as Axios Latino reported last year.
Alaska, Hawaii, Illinois, Kansas, North Carolina, Oregon and Texas allow for diacritical marks in state records, according to a summary of the California bill. Utah legalized them last year.
Driving the news: Assembly Bill 77 is being heard in a House committee on Tuesday.
The bill would impact California's large Latino population but also many other people with non-English names, such as Germans, Asians, Jewish people and others.
The Southeast Asia Resource Action Center wrote in support of the bill.
Flashback: The path to include accent marks in California records began five years ago, when Pablo Espinoza and his wife, Nancy Chaires Espinoza, tried to get a birth certificate for their then-newborn son, Nicolás Agustín Espinoza Chaires.
They were shocked that they couldn't include the accent marks on his first and middle names, Espinoza says.
Espinoza did a deep dive and found that county agencies stopped using diacritical marks in 1986, the same year voters made English the official language. He'd assumed it was because of limited technology.
Espinoza, who works for Democratic House Speaker Anthony Rendon, and Chaires Espinoza, a lobbyist, pushed for a bill that passed in 2017 but was vetoed by then-Gov. Jerry Brown (D), who said the bill was "a difficult and expensive proposition."
The bill was reintroduced this session by Rep. Blanca Pacheco, a Democrat from the Los Angeles area who says her Mexican-born parents taught her to always remember her culture and where they came from.
What they're saying: Jaime Jarrín, the longtime Spanish broadcaster for the Los Angeles Dodgers who retired last year, tells Axios Latino he will testify in support of the bill today.
"Our name is our greatest treasure that we have. If you say my name (correctly) you are respecting my culture," Jarrín says.
Yes, but: The California Association of Clerks and Election Officials opposes the bill, saying it's concerned about its cost and feasibility.
Member Donna M. Johnston tells Axios the bill is vague and should make clear that the state has to adopt the new rules before they're adopted at a county level.
She also says the organization isn't sure the computer systems used by counties would support diacritical marks.
"We just need to make sure that we can comply," Johnston says.
Subscribe to Axios Latino to get vital news about Latinos and Latin America, delivered to your inbox on Tuesdays and Thursdays.
Go deeper