Labor Board says non-disparagement clauses are unlawful — here's what that means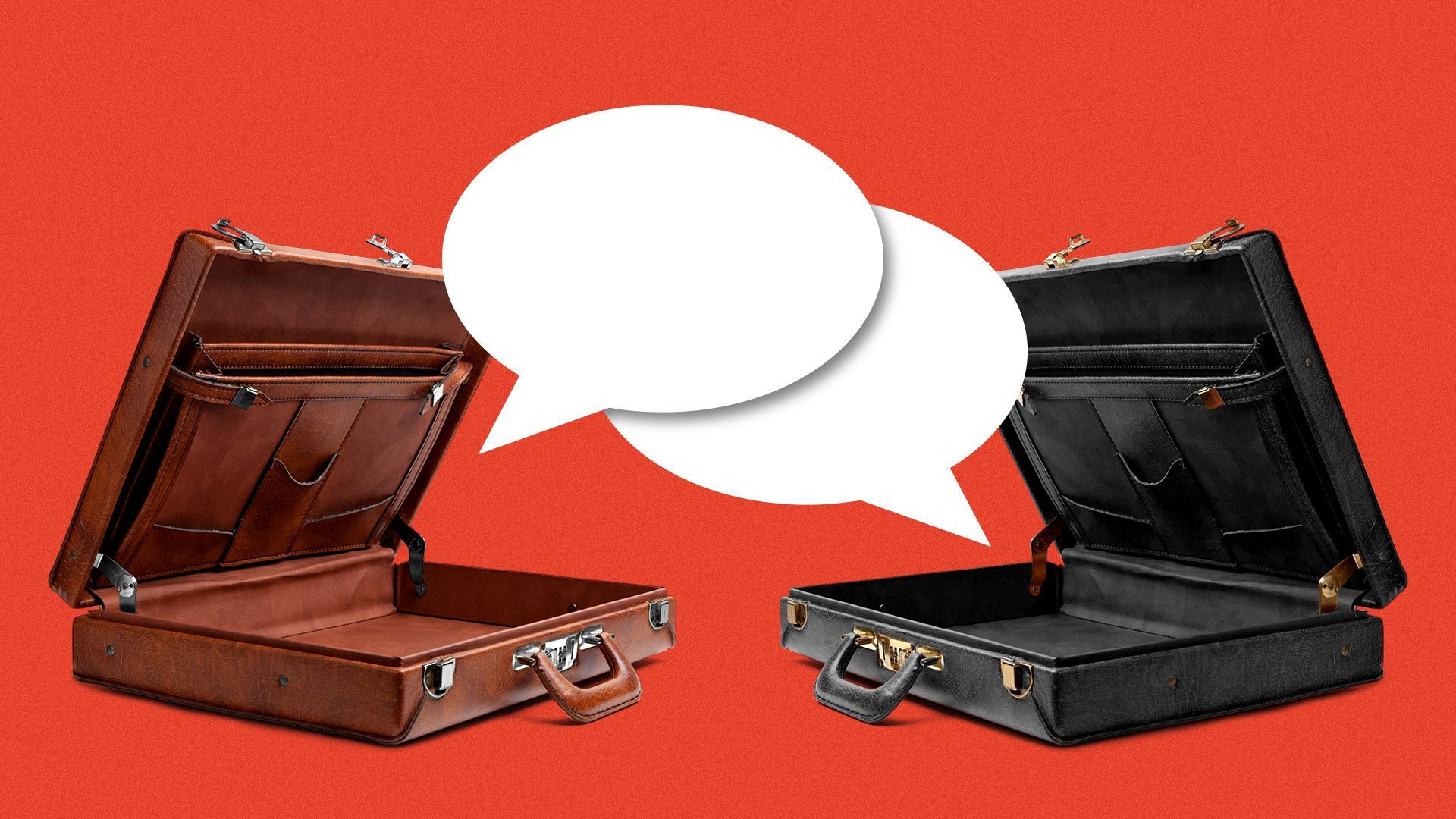 Companies may not be able to buy the silence of laid-off workers anymore.
What's happening: Overly broad non-disparagement clauses — which some companies require workers to sign in order to receive severance benefits — were recently ruled unlawful by the National Labor Relations Board.
In a memo last week, the agency's general counsel made clear the ruling was retroactive, applicable to agreements signed before the board's decision in February.
Why it matters: The ruling and guidance could free workers to speak up about what happened inside their companies before they lost their jobs, and help each other navigate the layoff process, among other things.
That's of particular interest right now to laid-off Twitter employees — some of whom want to speak publicly about what happened when Elon Musk took over, but are muzzled by gag orders signed to get their severance.
How it works: Non-disparagement agreements typically prohibit folks from speaking both publicly and privately in ways that could harm a company's reputation.
Agreements are often paired with confidentiality clauses that keep you from even speaking about the agreement at all.
For example, in the case behind the board's ruling last month, Michigan hospital workers signed non-disparagement clauses and could only talk about the agreements with a spouse or adviser.
Details: The new memo, by NLRB general counsel Jennifer Abruzzo, explains that workers have the right, under the labor law, to speak publicly about working conditions — and that could include talking to former colleagues or the media about safety issues or discrimination.
Though companies may view that kind of criticism as disparagement, it's protected speech under the National Labor Relations Act, labor experts tell Axios.
The ruling applies to most private-sector workers, with some exceptions. Supervisors can still be subject to such clauses.
Of note: Certain kinds of non-disparagement and confidentiality agreements are lawful — employers can prohibit workers from making malicious, false statements (that's defamation), or spilling trade secrets.
Companies may still be able to force workers to give up their right to file lawsuits over mistreatment.
Flashback: The Trump-era labor board relaxed the laws around severance agreements.
The recent rulings return the law to its long-standing meaning, says Risa Lieberwitz, a professor of labor and employment law at the Cornell University School of Industrial and Labor Relations.
But, but, but: Laid-off workers may want to tread carefully before speaking publicly and it's best to talk to a lawyer first. The February ruling, and Abruzzo's guidance in particular, could be challenged.
Abruzzo is the agency's "top cop," meaning she prosecutes cases — but she doesn't make the rules.
She needs to argue a case before the labor board and get a ruling to firm up the specifics in her memo, like retroactivity, says James Cooney, a professor at Rutgers School of Management and Labor Relations.
The bottom line: This is the most pro-labor NLRB and general counsel in recent memory and they're pushing to strengthen worker rights.
Go deeper