Food insecurity can drive faster rates of cognitive decline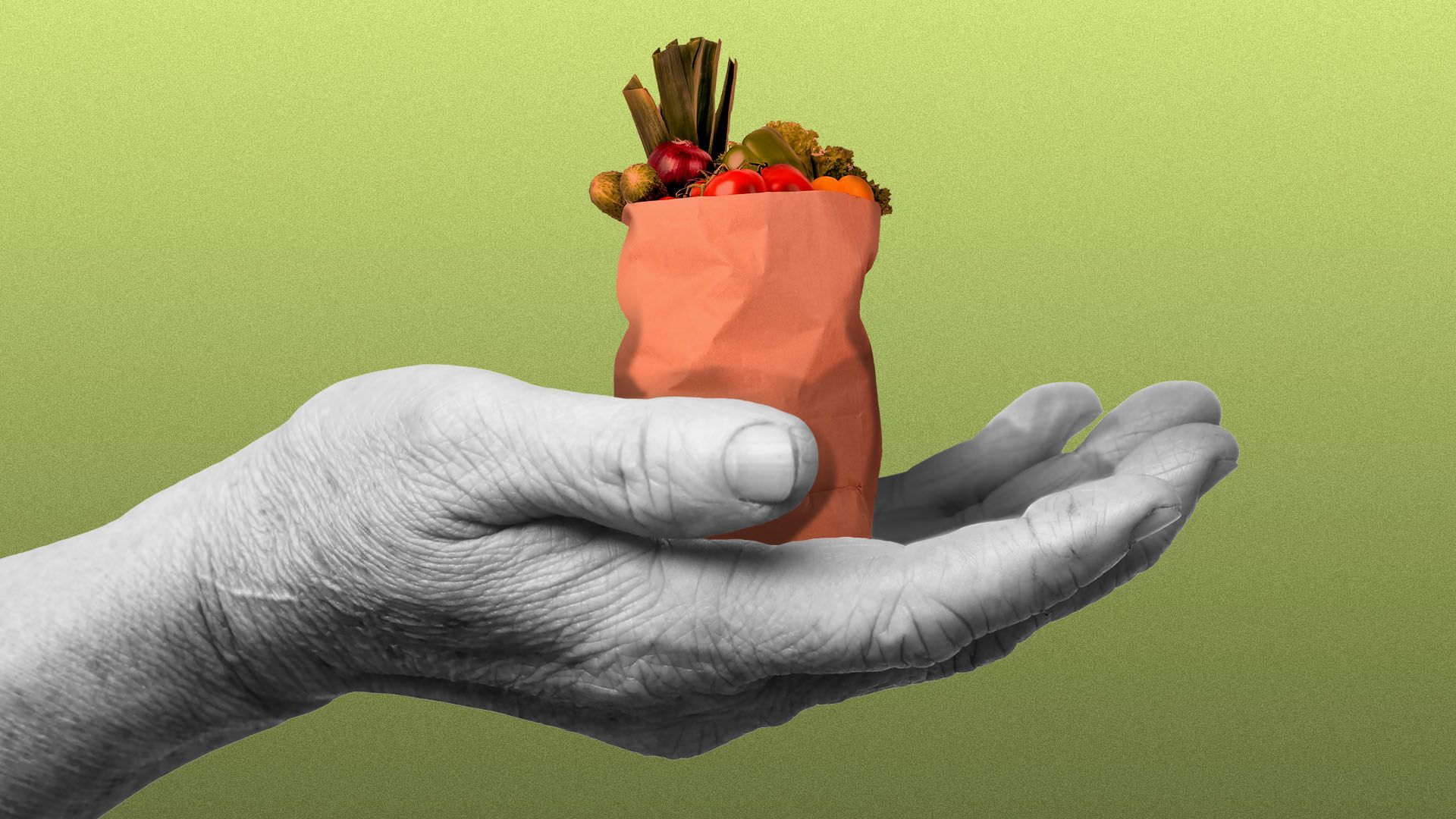 Food insecurity late in life is associated with unusually rapid declines in brain functions that are necessary for everyday activities, according to a new study.
The big picture: Older adults facing food insecurity, which is rising nationwide, are at higher risk of faster decline that can be an early mark of cognitive impairment.
Details: The study published Friday in JAMA Network Open found that prolonged experiences with food insecurity were associated with a faster decline in executive function among the sample of older adults.
Plus, severe cases of food insecurity may induce even higher levels of stress and adverse health impacts, making older adults more susceptible to cognitive decline at an accelerated pace.
How it works: The study analyzed a nationally representative sample of 3,037 adults aged 65 and older, living in community settings, who were recipients of Medicare between 2012 and 2020.
The researchers used data collected from detailed in-person interviews annually over seven years where participants were given cognitive function and food insecurity assessments. (Interviews in 2020 were conducted by phone due to COVID-19.)
Between the lines: Executive function includes the skills needed for the same mental process that enables us to plan, to focus our attention or remember instructions, as well as juggle multiple tasks successfully in daily life.
One example: "When we eat dinner, we have to decide whether we are going to order in, or are we going to make a food? Also, if we want to make food ... if there [are] not enough ingredients, we have to plan to go grocery shopping," says Boeun Kim, a postdoctoral fellow at Johns Hopkins University and lead author of the paper.
"If there's declined executive function, that means someone has difficulty with organizing daily life, and that can affect their independence and purpose."
Yes, but: While food insecurity was associated with a faster decline in executive function, it wasn't associated with faster declines in immediate or delayed memory function.
This suggests that age-related cognitive declines and food insecurity–related cognitive declines may have different effects, per the study.
Zoom out: Clinicians should be made aware of this, and make sure to apply it to food insecurity screening, so they can better identify the people at higher risk of cognitive decline, says Kim.
Our thought bubble: There's an established link between food insecurity and higher health care use and expenditures, but this study indicates that a lack of food accessibility and affordability could be endangering cognitive functioning for the roughly 5.2 million seniors facing food insecurity in the U.S.
Go deeper