"Hotel Rwanda" hero Paul Rusesabagina to be released from prison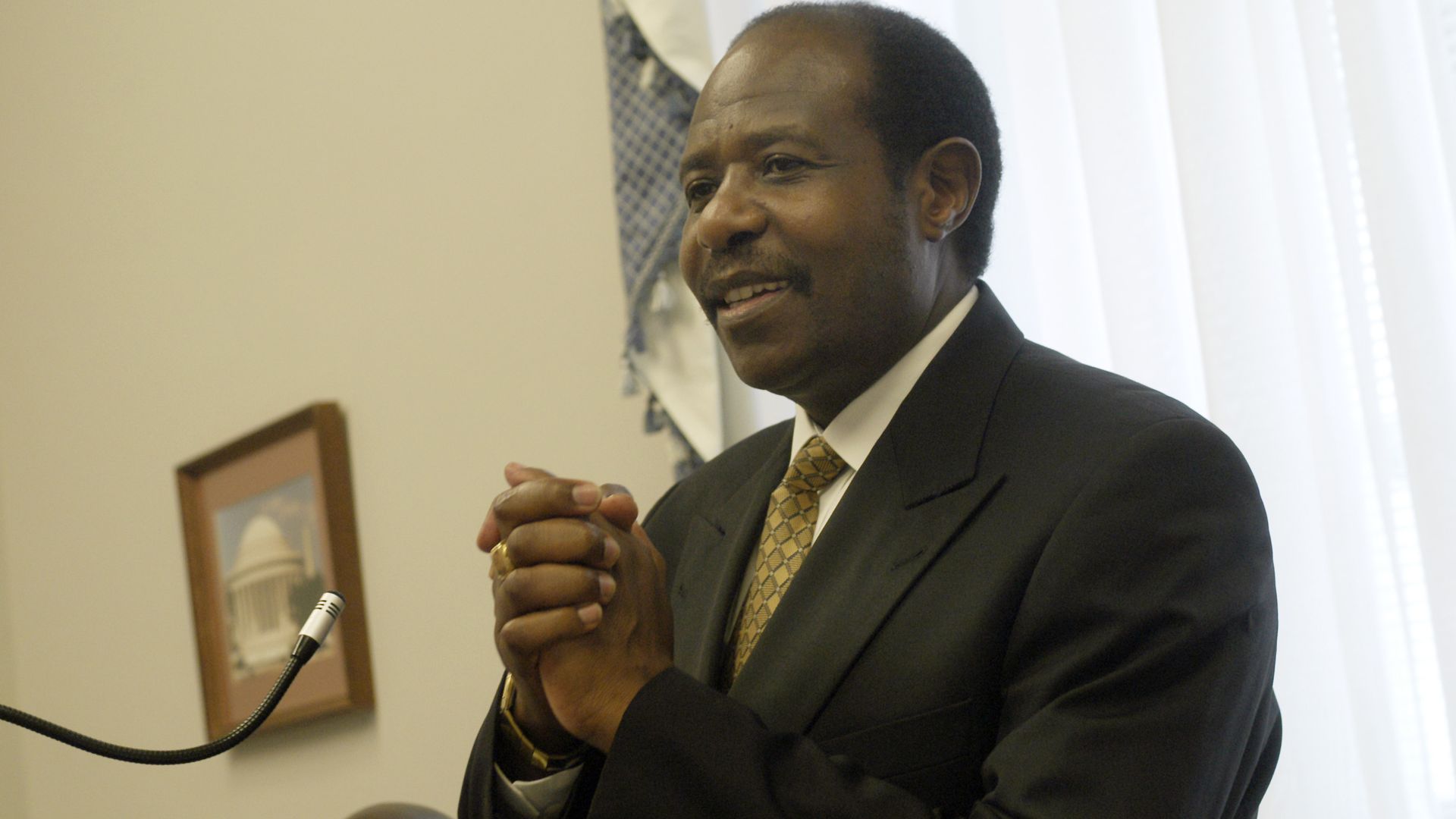 Paul Rusesabagina, whose actions to shield Tutsis during the Rwandan genocide served as the basis of the film "Hotel Rwanda," will be released from prison on Saturday, according to a spokesperson for the Rwandan government.
The backstory: Rwandan President Paul Kagame came to power after the genocide, and Rusesabagina became a prominent critic-in-exile of his increasingly authoritarian rule. Rusesabagina's family says he was taken to Rwanda against his will in 2020. He was later convicted of terrorism charges.
After Secretary of State Tony Blinken called on Kagame to release Rusesabagina last year, the Rwandan president said he would not allow anyone to "bully" him, and suggested the U.S. would have to invade Rwanda if it wanted Rusesabagina released.
More recently, Kagame said he was looking at ways to "resolve" the issue.
Driving the news: According to the government spokesperson, Rusesabagina's 25-year sentence has been commuted, along with the sentences of 18 other people convicted alongside him.
"Serious crimes were committed, for which they were convicted. Under Rwandan law, commutation of sentence does not extinguish the underlying conviction," the spokesperson said, per the Washington Post.
Semafor was first to report that Rusesabagina would be released.
The big picture: While Kagame's Rwanda is often cited as a shining example of global development and reconciliation, the president has little tolerance for dissent. A number of Kagame's high-profile critics have been jailed or died under mysterious circumstances.
Go deeper