New book poses uncomfortable questions about Rwanda's "good dictator"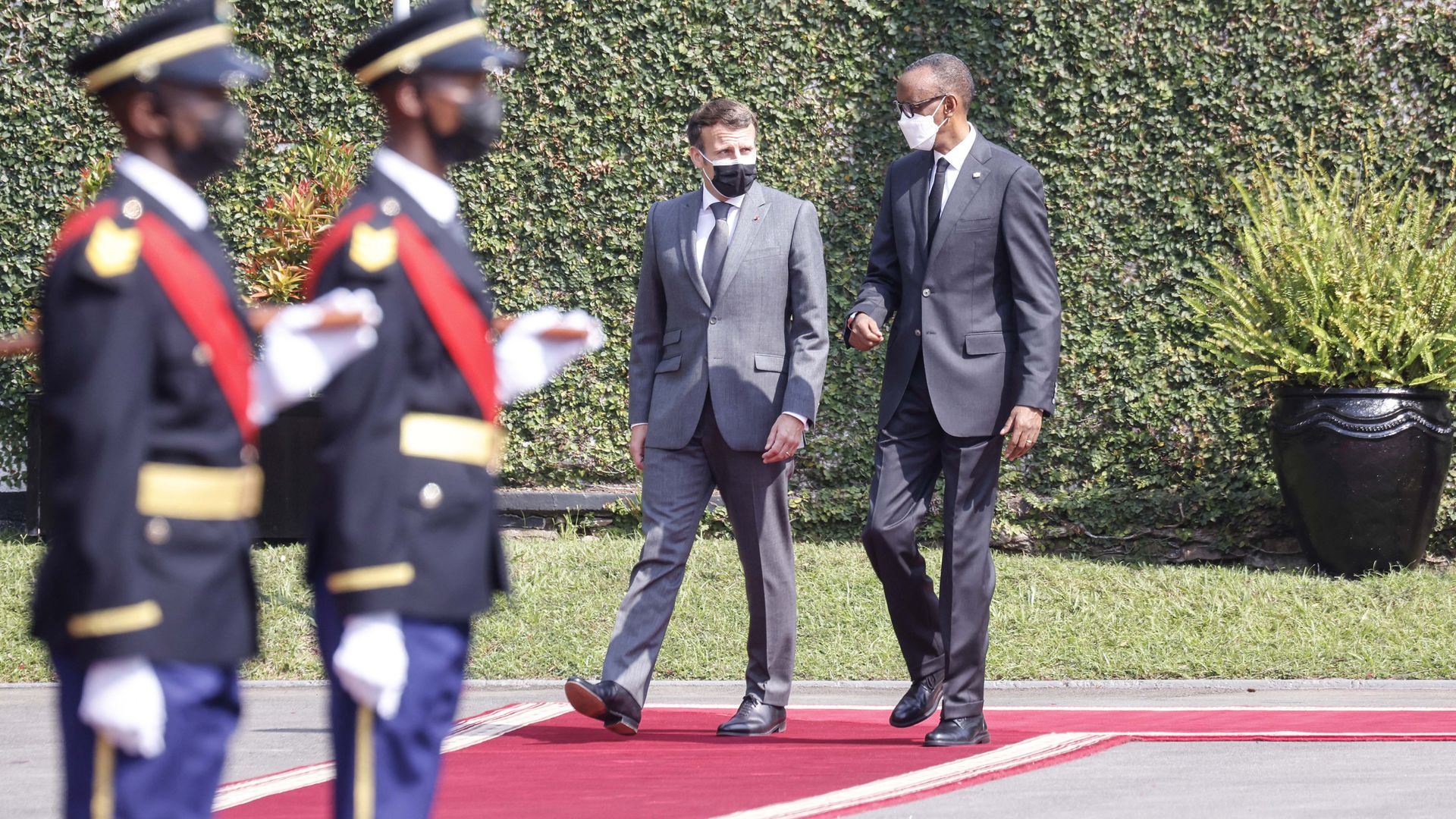 In the new book "Do Not Disturb," Michela Wrong examines the uncomfortable reality of a country and a leader often seen as a remarkable success story: post-genocide Rwanda and its president, Paul Kagame.
The big picture: Kagame is known as the man who stopped Rwanda's 1994 genocide and set the country on the path to rapid economic development.
But Wrong delves into the evidence that Kagame may have played a vital role in starting the genocide, by ordering the assassination of former President Juvénal Habyarimana.
She takes an unblinking look at the role of Kagame's Rwanda in precipitating two wars in neighboring Democratic Republic of the Congo while allegedly pillaging the country.
And she focuses most of all on what happens to those who dare criticize Kagame, in particular, former head of Rwandan intelligence Patrick Karegeya, assassinated in South Africa in 2013.
Driving the news: French President Emmanuel Macron visited Kigali today to meet Kagame, acknowledge that France bears some responsibility for the 1994 genocide, and restore diplomatic relations.
Two leading Rwandan opposition figures accused Macron of skirting any topic that might anger Kagame, writing that for Macron, "there are good dictators and bad dictators."
The bottom line: Wrong makes a compelling case that the image of Kagame as an enlightened leader is based on willful ignorance, manipulated data and the silencing of dissent. 
But in describing the recent history of Rwanda and its neighbors — ethnic violence, mass expulsions, political instability — Wrong also offers an indication of why the world was so ready to embrace the "good dictator" who brought stability to Rwanda, whatever his methods may be.
Go deeper