Judge temporarily blocks Wyoming abortion ban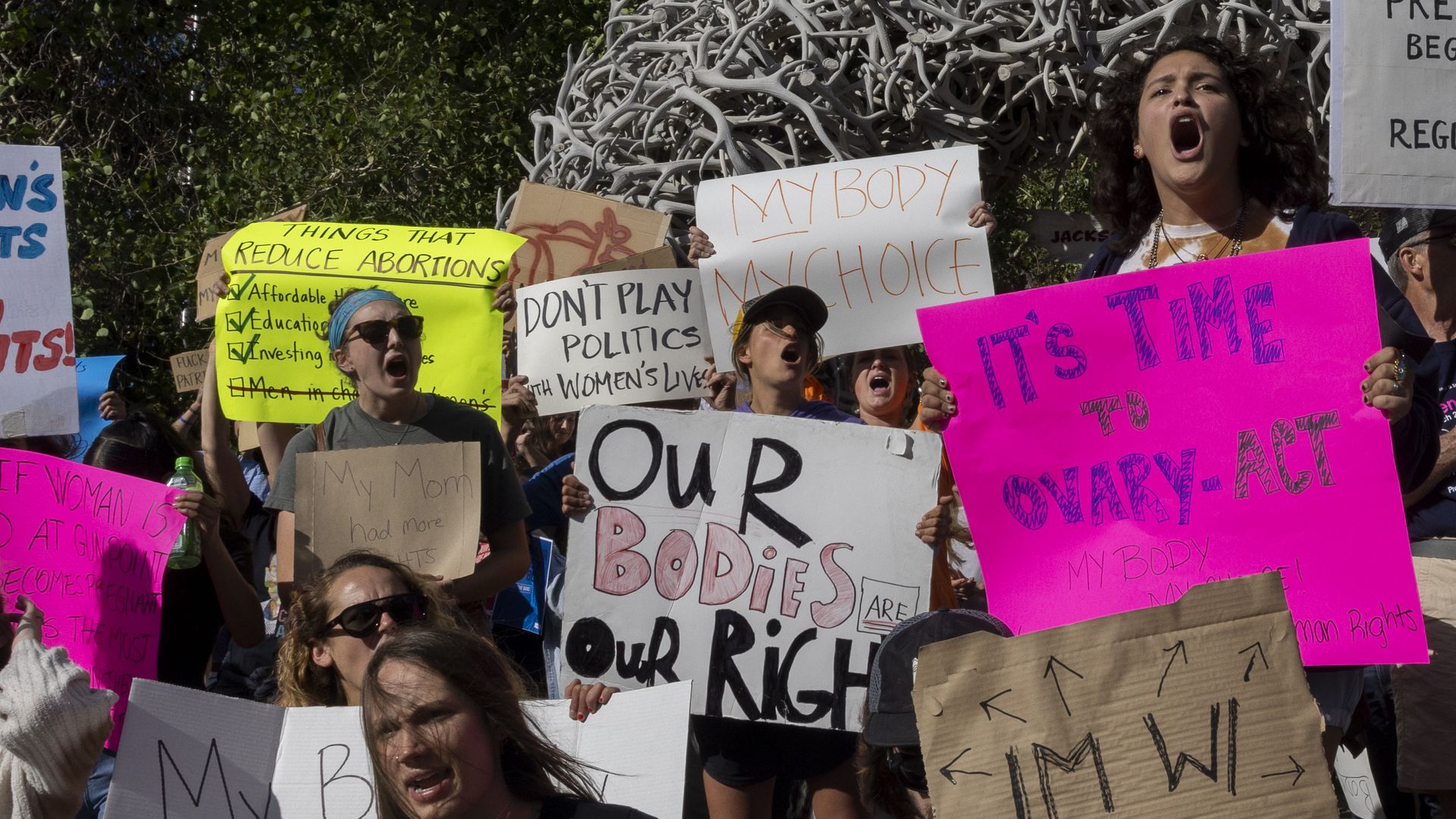 A U.S. District Court judge in Wyoming on Wednesday temporarily blocked a statewide abortion ban that came into effect over the weekend, according to multiple reports.
Driving the news: Judge Melissa Owens granted a restraining order due to a wider lawsuit challenging the state's new law that prohibits abortion at all stages of pregnancy except in cases of rape or incest, or to save a pregnant person's life, and another banning abortion pills that's due to take effect in July, per the New York Times.
The new law that took effect Sunday makes abortions a felony punishable by up to five years in prison and states that "abortion defined in this act is not health care."
Abortion rights groups argue that this violates Wyoming's constitution, which says adults have the right to make their own health care decisions.
What they're saying: "The state cannot legislate away a constitutional right," Owens said, per AP.
"It's not clear whether abortion is health care. The court has to then decide that," she added.
What's next: "Now, the medication abortion ban and the overall ban will be considered at a hearing where the plaintiffs will seek an injunction to suspend both laws until the full lawsuit can be heard," the New York Times reports.
Wyoming would be the first U.S. state to ban abortion pills if the law were to go into effect on July 1.
Go deeper