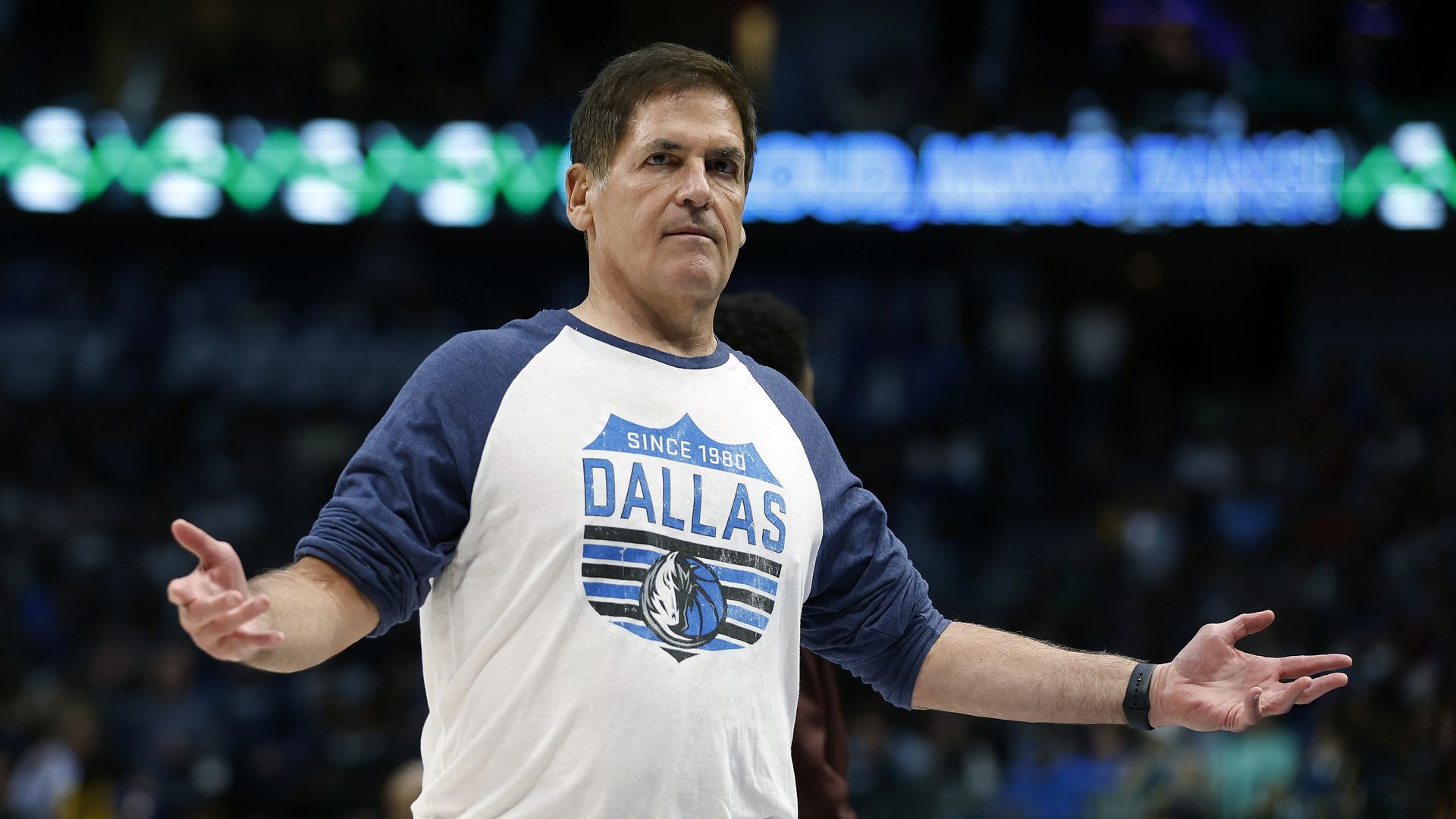 The Dallas Mavericks are filing a protest of their 127-125 loss to the Golden State Warriors on Wednesday, arguing that an officiating error handed Golden State two easy points.
What happened: Late in the third quarter, confusion about which team had possession led to an uncontested dunk by Warriors center Kevin Looney. All the Mavs players were on the other end of the court.
What they're saying: "The ref called Mavs ball. The announcer announced it. Then there was a timeout," Mavs owner Mark Cuban tweeted after the game.
"During the timeout, the official changed the call and never told us. Then when they saw us line up as if it were our ball, he just gave the ball to the Warriors."
"Worst officiating non-call mistake possibly in the history of the [National Basketball Association]. All they had to do was tell us and they didn't."
The big picture: There have been just six successful protests in NBA history, and only one in the past 41 years.
The most recent was in 2007 when Miami Heat center Shaquille O'Neal was ruled to have six fouls when he only had five during a loss to the Atlanta Hawks.
The game was resumed three months later, but no one scored in the 51.9 seconds that were replayed, giving the Hawks the 114-111 win.
The kicker: O'Neal wasn't even present when the game resumed. He'd been traded to the Phoenix Suns weeks earlier.
Go deeper