Fed chief Powell says deposits "are safe"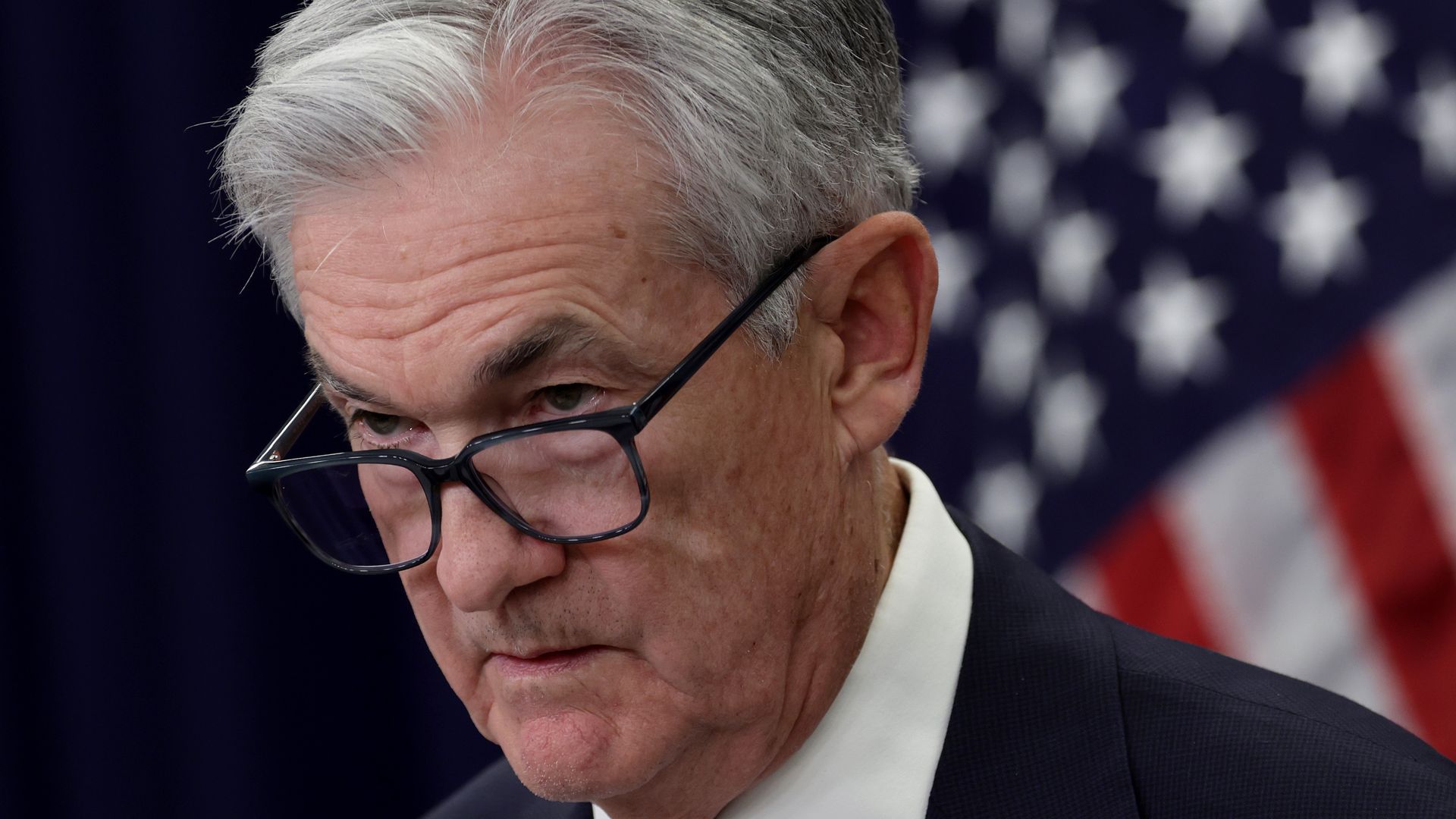 Depositors should feel secure keeping cash at banks after the government backstopped all deposits — even those exceeding limits on FDIC insurance — at two banks that recently collapsed, Fed chair Jerome Powell said Wednesday.
Driving the news: "These actions demonstrate that all depositors' savings in the banking system are safe," Powell said at the central bank's press conference following its decision to lift short-term interest rates another quarter-percentage point.
Why it matters: Powell's statement — pretty clear-cut for a central banker — on the status of bank deposits comes amid ongoing financial strains at regional banks, which have been losing deposits since bank runs cratered Silicon Valley Bank and Signature Bank earlier this month.
The intrigue: While joint efforts by officials to ensure the safety of deposits — even above $250,000 — were meant to instill confidence, instead it prompted questions about whether other tottering banks would be similarly protected.
Many depositors — especially corporations and wealthy individuals — don't want to wait around and find out.
In a note published on Wednesday, JPMorgan analysts suggest that roughly $500 billion in deposits have fled smaller U.S. banks since the SVB fiasco.
The latest: PacWest Bancorp — a midsized lender based in Los Angeles — disclosed that it had lost roughly 20% of its deposit base since the start of the year, Bloomberg reported, sending its shares down more than 15% Wednesday.
Between the lines: The ongoing nature of the crisis has gradually pushed policymakers toward making the implicit guarantee of all depositors — embedded in the efforts to manage the SVB collapse — far more explicit.
"Let me be clear," Yellen told the American Bankers Association on Tuesday: "The government's recent actions have demonstrated our resolute commitment to take the necessary steps to ensure that depositors' savings and the banking system remain safe."
Yes, but: Such statements may not go far enough for markets, which seem intent on pushing for a more clearly spelled out government guarantee on the deposit issue.
Case in point: Stocks — which had been heading for a modest gain on Wednesday after Powell's comments — dropped sharply after Yellen seemed to back away from confirming that a fully explicit guarantee for deposits was being considered.
"This is not something we have looked at, it's not something we're considering," she said during Senate testimony Wednesday afternoon, as Powell held his own press conference.
The bottom line: Regional bank stocks promptly tumbled on Yellen's comments, dragging the overall market lower and underscoring the fact that policymakers haven't yet quashed simmering concerns about the financial system.
Go deeper