Why everybody's talking about deposit insurance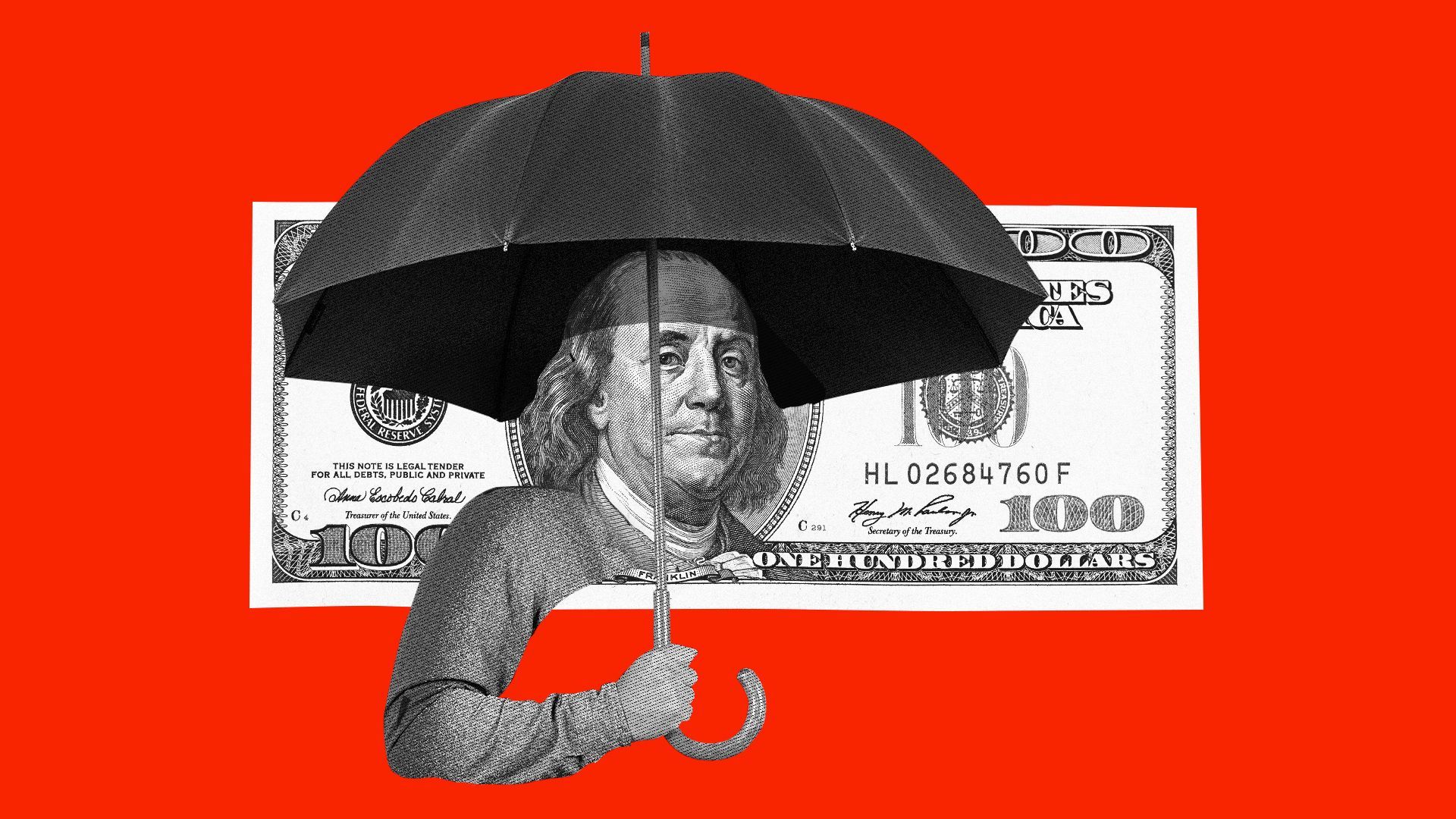 Walk into any bank branch in America, and you will likely see a sign that says, in big letters, "FDIC" — that would be the Federal Deposit Insurance Corporation — and "each depositor insured to at least $250,000."
Why it matters: The Biden administration and financial regulators are sending every signal they can that no U.S. bank depositors — even those with more than the $250,000 federal insurance cap specified in federal law — will lose money in a bank failure.
They are trying to avert a cascading series of bank runs if people withdraw their money from smaller banks en masse.
But in the process, they are setting a precedent with potentially long-lasting consequences and thin legal authority.
Reality check: Technically speaking, there is no formal FDIC insurance for any deposits over $250,000 right now.
State of play: Ten days ago, the government invoked a "systemic risk exception" to guarantee all depositors in Silicon Valley Bank and Signature Bank. Officials have been not-so-subtly suggesting they won't allow large depositors in any banks to lose cash.
In a speech on Tuesday, Treasury Secretary Janet Yellen emphasized that "similar actions" could be warranted if smaller banks face runs — opening the possibility of even community banks receiving implicit backing.
The goal of Yellen and other officials is to prevent financial contagion, where depositors withdraw cash from small and mid-sized banks and spark a freeze-up of credit across the economy.
The big picture: The cap on deposit insurance is a long-standing feature of U.S. banking regulation. To abandon it, especially without explicit Congressional authorization, opens up a world of issues.
It could create a "moral hazard" issue in which banks can take extreme risks without the discipline created by large depositors being wary of loss.
It raises questions about how the fees banks pay for FDIC insurance ought to evolve given that they have been set historically assuming larger deposits are not covered.
The bottom line: If you have large deposits at a U.S. bank, you are probably safe, and that in turn lowers the risk of a major crisis.
But the actions have opened a can of worms involving how the nation's banking system will work in the future.
Go deeper