World Baseball Classic ends tonight with no Latin American teams in final matchup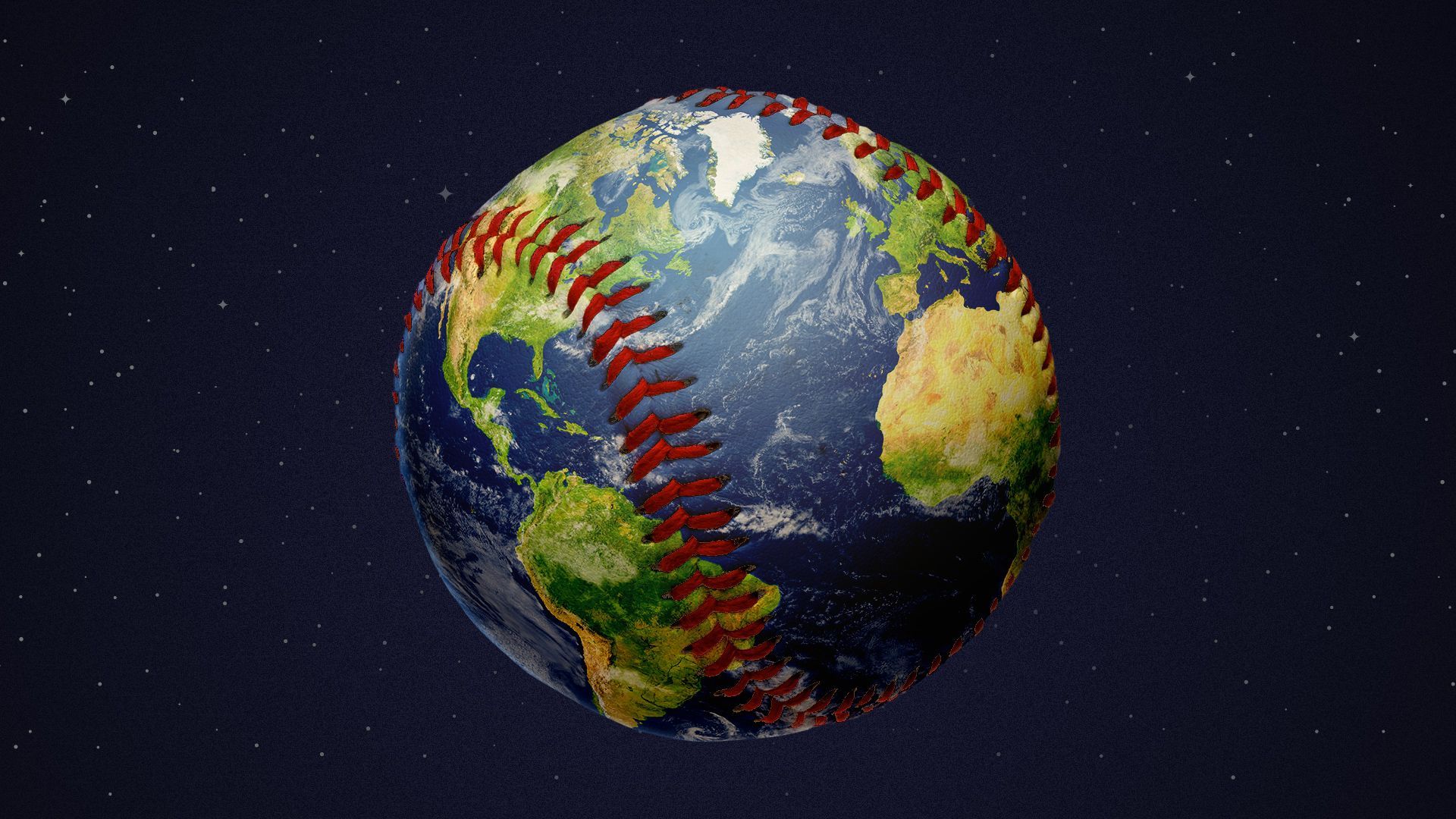 The United States and Japan will duke it out in the World Baseball Classic championship in Miami Tuesday evening after nearly two weeks of captivating games — but a disappointing showing for Latin America.
The big picture: Several of the eight Latin American and Caribbean teams were knocked out earlier than expected, while some players left with injuries that will likely have lingering effects for Major League Baseball teams when the season officially begins.
The Dominican Republic, considered a favorite in this year's WBC, was ousted by Puerto Rico.
Mexico lost to Japan last night in a nail-biter of a game.
Puerto Rican pitcher Edwin Díaz, who plays with the New York Mets, will be out for the rest of the MLB season after injuring his right knee while celebrating the island's victory over the Dominican Republic. Puerto Rico eventually lost to Mexico.
Houston Astros star José Altuve, who played for Venezuela, fractured his right thumb during the country's loss to the U.S. Altuve will need surgery, the Astros announced.
What they're saying: The injuries to MLB players have led to questions about whether playing in the baseball classic before the season officially starts is worth the risk. The games coincided with spring training, when players develop more strength and stamina before the season kicks off on March 30.
David Ortiz, a retired MLB Hall of Famer who once played for the Dominican Republic, said the team lost because players were not in their best condition and added the series should be played in June and or July, when everyone is ready to play.
"We're one of the best producers of Major League Baseball players in Latin America, but in baseball anything can happen," Ortiz said.
Of note: This year's World Baseball Classic has broken attendance and viewership records, according to MLB.
If the U.S., who defeated Cuba in the semifinals, wins, they will be the other only team besides Japan to win two consecutive championships.
Subscribe to Axios Latino to get vital news about Latinos and Latin America, delivered to your inbox on Tuesdays and Thursdays.
Go deeper