The World Baseball Classic is back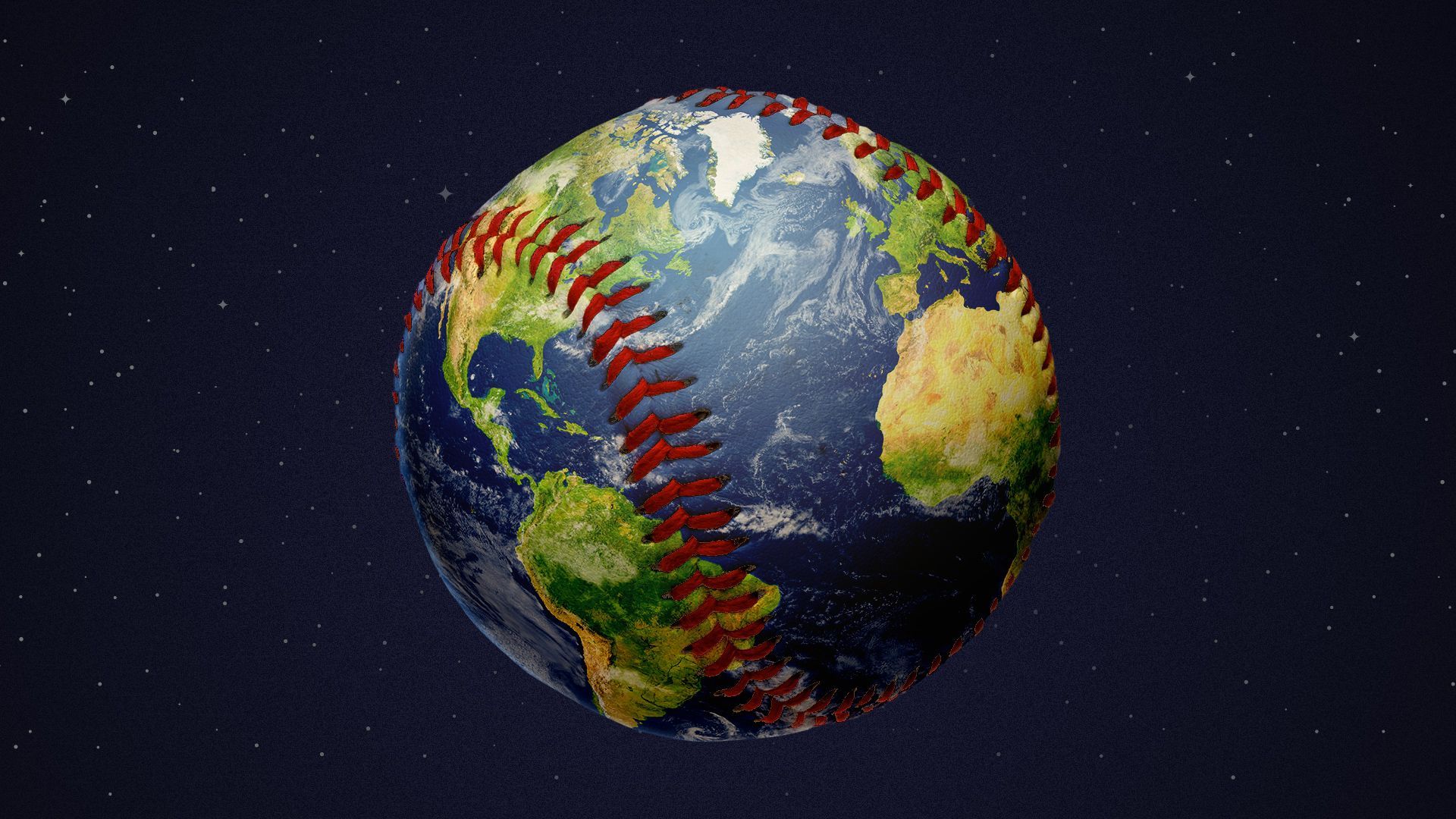 The World Baseball Classic is back for the first time in six years. And with 20 teams in the field, it's the biggest one yet.
How it works: Over the next week, four pools of five teams will compete in round-robins across four host cities. The top two teams from each group advance to the single-elimination knockout stage, which ends with the championship on March 21 in Miami.
Pool A (host: Taichung, Taiwan): Chinese Taipei, Netherlands, Cuba, Italy, Panama
Pool B (Tokyo): Japan, Korea, Australia, China, Czech Republic
Pool C (Phoenix): USA, Mexico, Colombia, Canada, Great Britain
Pool D (Miami): Puerto Rico, Venezuela, Dominican Republic, Israel, Nicaragua
State of play: The WBC, up from 16 teams in each of its first four editions, was delayed two years due to the pandemic. But fans' patience has been rewarded with a stacked group of talent that signed up to play after rave reviews from the previous edition.
"[Playing in the WBC] is one of the greatest baseball experiences I've ever had," Paul Goldschmidt, who was part of Team USA's title-winning team in 2017, told The Athletic ($). "I was recruiting as many guys as I could."
The favorites: It's hardly a three-team race, but you'd be forgiven for thinking otherwise based on the odds and a quick look at the rosters of the United States, Dominican Republic and Japan, who have combined to win all four previous WBCs.
🇺🇸 United States (2017 champs): The lineup boasts three former most valuable players (Mike Trout, Mookie Betts, Goldschmidt), three former batting champs (Trea Turner, Tim Anderson, Jeff McNeil) and six additional All-Stars (Nolan Arenado, Pete Alonso, J.T. Realmuto, Kyle Tucker, Kyle Schwarber, Cedric Mullins). The rotation, however, is only OK.
🇩🇴 Dominican Republic (2013): This squad has three superstars (Juan Soto, Manny Machado, Rafael Devers), three young studs (Julio Rodríguez, Wander Franco, Jeremy Peña), and two Major League Baseball veterans with 15 combined All-Star appearances (Nelson Cruz, Robinson Canó). Their ace is reigning National League Cy Young Sandy Alcántara.
🇯🇵 Japan (2006, 2009): Shohei Ohtani anchors a lineup that features Boston Red Sox newcomer Masataka Yoshida and Nippon Professional Baseball phenom Munetaka Murakami — and a rotation that includes San Diego Padres star Yu Darvish and Rōki Sasaki, who threw 17 straight perfect innings in NPB last year.
Best of the rest: Venezuela, Puerto Rico and Mexico's rosters are probably the next three deepest, boasting players like Ronald Acuña Jr. and José Altuve (Venezuela), Francisco Lindor and Javier Báez (Puerto Rico) and Julio Urías and Randy Arozarena (Mexico).
Other superstars include Freddie Freeman (Canada), Xander Bogaerts (Netherlands) and Luis Robert (Cuba).
Korea is also deep with talent thanks to a pair of major leaguers and numerous stars of the KBO League, which trails only MLB and NPB in terms of competition.
Elsewhere: If you'd prefer rooting for the scrappy underdog, look no further than the Czech Republic, whose team consists of mostly amateurs who work primarily as firefighters, schoolteachers and real estate agents.
The big picture: Baseball has never had a premier global tournament, with the sport played only sporadically at the Olympics, where MLB players can't compete. The WBC has a chance to fill that void.
As the lone opportunity for the world's best players to represent their country, the WBC needed two things: buy-in from players and engagement from fans.
It achieved the former. Now, those stars just need to put on a good show.
Go deeper