Another one (seed) bites the dust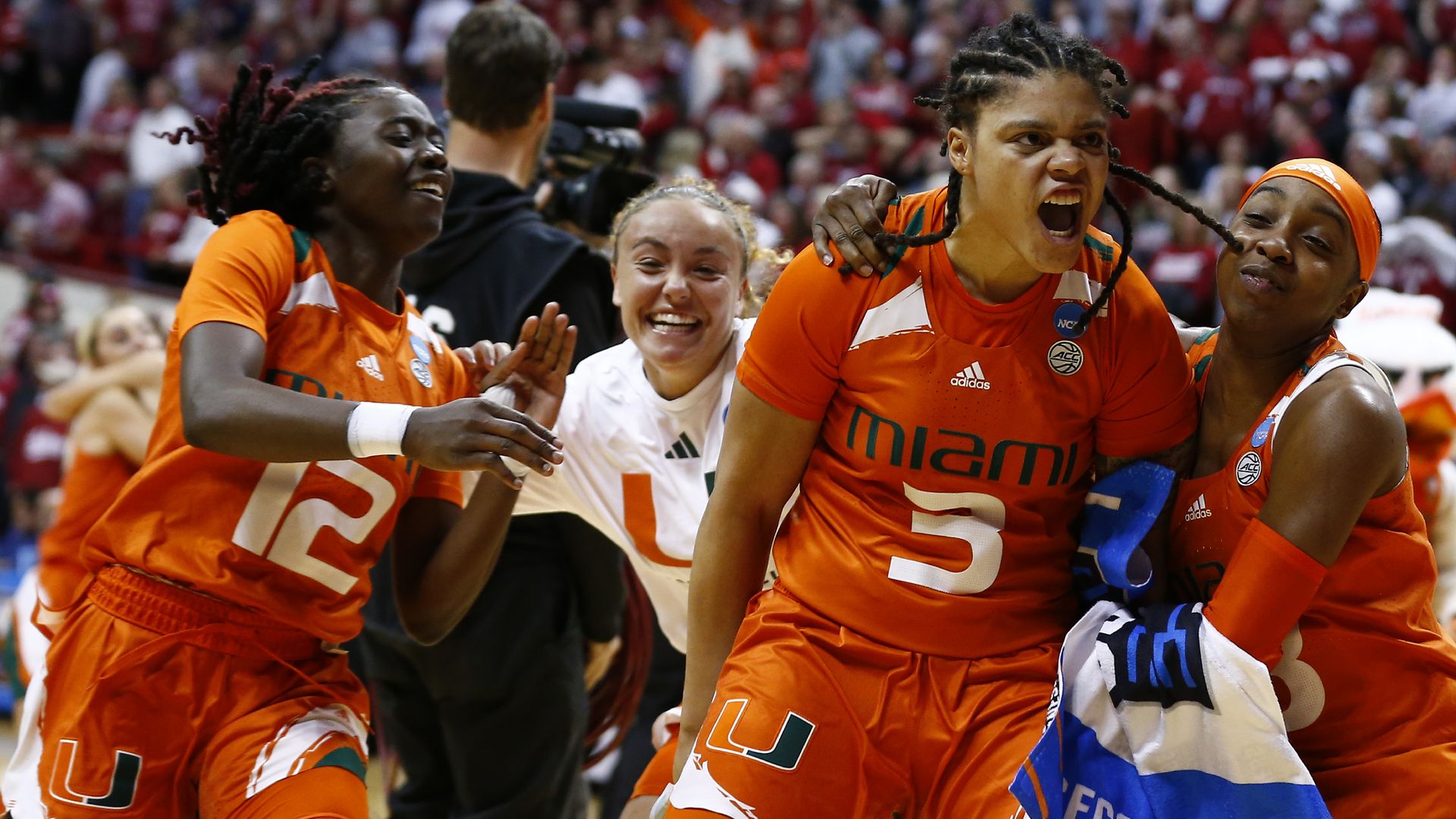 For the first time since 1998, two No. 1 seeds have failed to reach the women's Sweet 16.
State of play: No. 9 Miami knocked off No. 1 Indiana, 70-68, on Monday, one night after No. 8 Ole Miss beat No. 1 Stanford, 54-49.
Between the lines: The Hurricanes (first appearance since 1992) and Rebels (first since 2007) are among the programs making their long-awaited returns to the Sweet 16. Virginia Tech (1999), Colorado (2003) and Villanova (2003) are also back for the first time in 20+ years.
Schedule:
Friday (Greenville): No. 4 Villanova vs. No. 9 Miami (2:30pm ET); No. 2 Utah vs. No. 3 LSU (5pm)
Friday (Seattle): No. 2 Iowa vs. No. 6 Colorado (7:30pm); No. 5 Louisville vs. No. 8 Ole Miss (10pm)
Saturday (Greenville): No. 2 Maryland vs. No. 3 Notre Dame (11:30am); No. 1 South Carolina vs. No. 4 UCLA (2pm)
Saturday (Seattle): No. 2 UConn vs. No. 3 Ohio State (4pm); No. 1 Virginia Tech vs. No. 4 Tennessee (6:30pm)
Wild stat ... UConn is making its record 29th consecutive Sweet 16 appearance. The next-longest active streak is nine straight by South Carolina.
Go deeper