Monumental readies $20M overhaul of D.C.'s regional sports network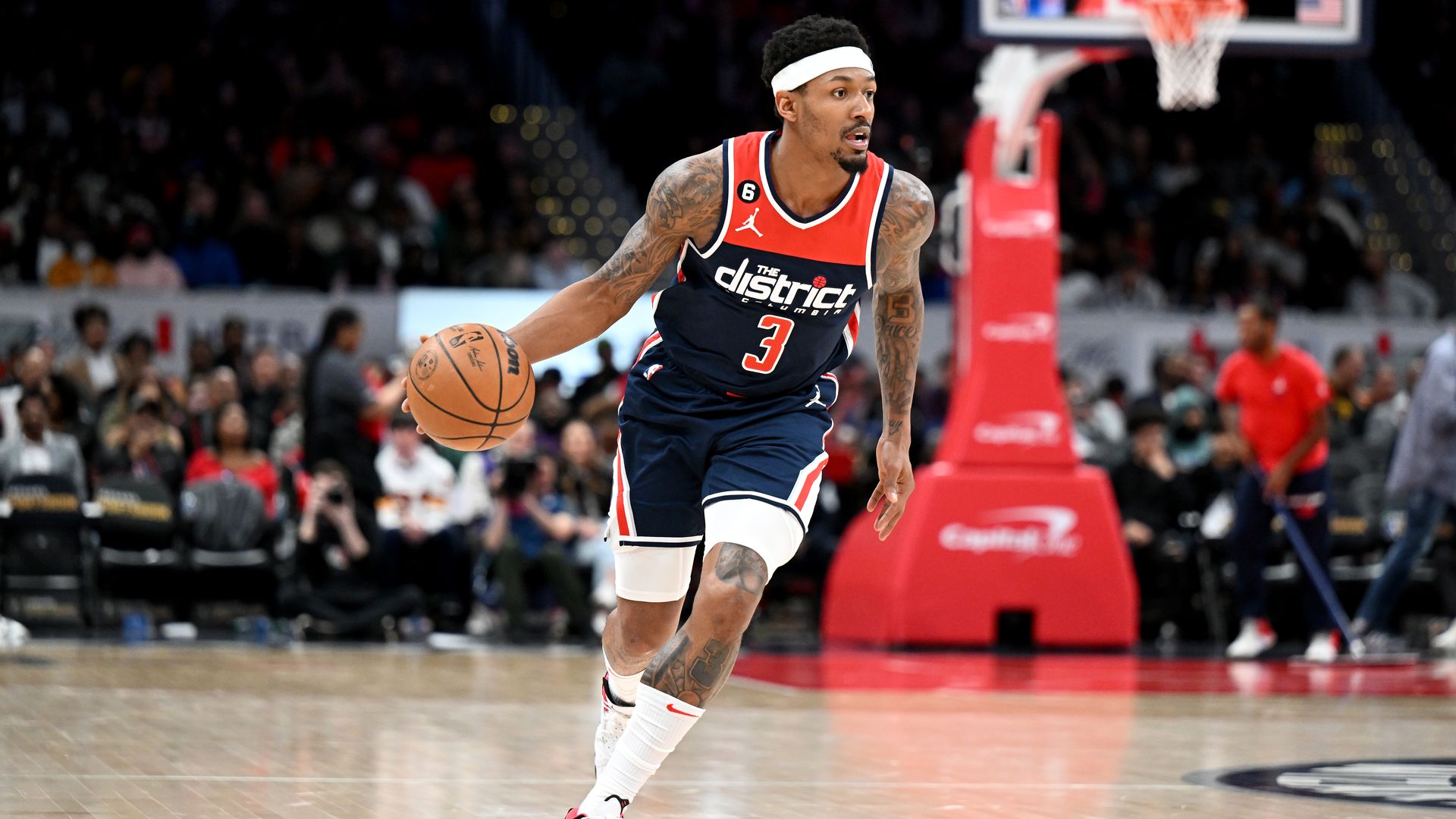 Monumental Sports & Entertainment, the owner of the Washington Wizards, Mystics and Capitals and Capital One Arena, is planning a major rebrand and investment in NBC Sports Washington, the regional sports network it fully acquired from Comcast last September, a top executive told Axios.
Why it matters: Owning the network insulates Monumental from the distribution crisis hitting dozens of sports teams around the country. It also gives Monumental the resources needed to create its own local sports streaming app, which it plans to launch next year.
"Overleveraged operators are experiencing distress, but that should not be conflated with the incredibly strong and stable demand for local sports rights," said Zach Leonsis, president of media and new enterprises at Monumental.
"Live sports viewership continues to be on a growth trajectory and Monumental Sports believes that this is the right time to invest back into those live rights."
Details: The new name of the rebranded network and app will be revealed this summer, ahead of a fall 2023 launch, Leonsis said.
Construction is underway at Capital One Arena in downtown Washington, where Monumental plans to build out a two-story production facility that includes two full-scale studios, two smaller studios and six control rooms.
New linear programming will feature new game day shows leading up to major basketball and hockey games, alternative feeds, and betting shows.
In addition to livestreams of the linear feed, the streaming app will include a library of exclusive on-demand content (including original programming), betting integrations and subscriber-only perks, like integration with Ticketmaster.
By the numbers: In total, Monumental plans to invest around $20 million in the network's technology, infrastructure, space and new content for the linear channel and app.
The investment matters, Leonsis argues, because far more people engage with its teams on television and digitally than in person.
"While 3 million+ fans annually come to Capital One Arena to watch games in person, tens of millions more consume the competition on television or digitally and half the games are on the road," he said.
"We know we can do more with our live rights than what has been traditionally seen, and it will enhance our product for distribution opportunities and partners, advertisers and — most importantly — our fans."
Zoom out: Monumental sees media revenues, and particularly those at the local level, as a driving force in its path to reach $1 billion in revenue in the next few years, Leonsis said. Today, the company is more than halfway toward that goal.
In 2022, local and national media revenues made up roughly 39% of Monumental's total revenue, with around half of that money coming from local media and half from national. By the end of this fiscal year, Monumental expects that number to swell to 46%.
Monumental initially acquired a 33% stake in the network from Comcast in 2016.
Between the lines: Monumental Sports is one of a few privately owned sports conglomerates that houses several local teams and venues under one umbrella.
All of the company's sports franchises, media channels and other bets — like its professional esports and NBA 2K League teams — share a single management team that leverages shared fan data and insights.
Be smart: The company also benefits from serving one of the most affluent markets in the country.
Regional sports networks that serve bigger markets, such as The Yankee Entertainment and Sports Network, MSG Networks in New York, and Marquee Sports Network in Chicago, tend to be more stable.
The big picture: Sports teams — rich in intellectual property that can be leveraged for everything from media rights to betting and merchandise deals — are becoming lucrative bets for private investors.
Last year, Monumental announced that billionaire Jeff Skoll would become a minority investor in the company. That deal gave Monumental an enterprise value of $4.1 billion, per Forbes.
While most sports teams are currently privately owned, a company of Monumental's size could one day opt to go public instead.
What to watch: Monumental plans to reach its billion-dollar revenue goal both through organic growth and acquisitions, Leonsis said.
It was reported last year that Ted Leonsis, the founder, chairman, CEO and majority owner of Monumental, had emerged as a suitor for the Washington Nationals baseball team.
Owning the Nationals would expand Monumental's portfolio meaningfully. Monumental today can't air games for teams it doesn't own.
Go deeper