U.S. government assures on bank deposits, but debt ceiling still looms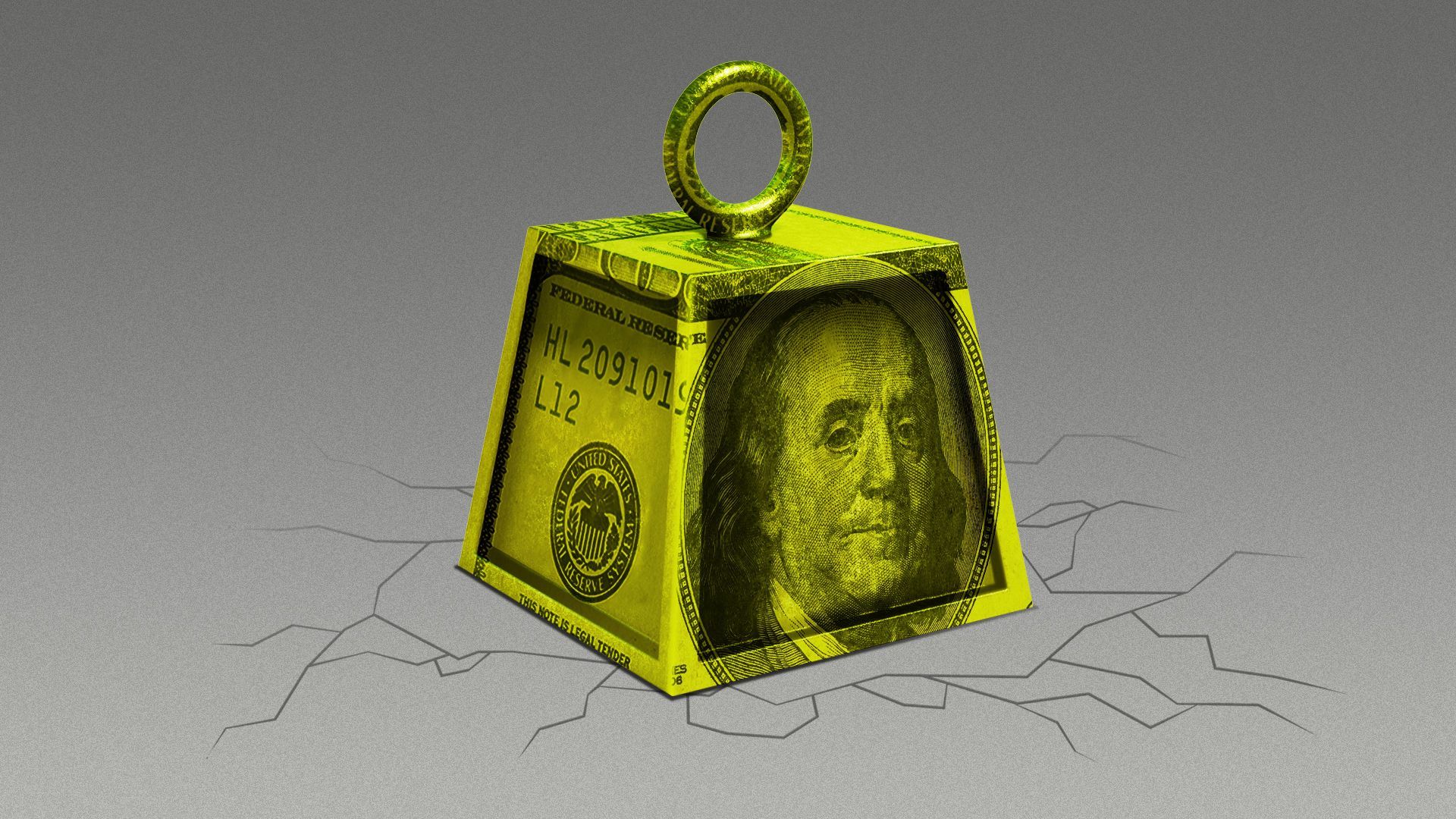 In life, as they say, nothing is guaranteed. In this nation's financial system, however, it's increasingly looking like the opposite — with one big exception.
The big picture: Guarantees and assurances have poured in from the U.S. government since Silicon Valley Bank's bad bet gave way to a full-blown crisis of confidence in U.S. regional banks. Within days, uninsured depositors were rescued at SVB and Signature Bank — a firm message that depositors at other institutions didn't need to fret.
Now comes this: Treasury Secretary Janet Yellen today sent signals that the government is exploring ways to guarantee deposits of any size from an untold number of banks.
The FDIC currently guarantees deposits of up to only $250,000, but a growing chorus of banks, politicians and consumer advocates say that's much too low.
The intrigue: There's just one problem: The U.S. government can't even guarantee that it'll pay its own bills.
State of play: The Treasury Department is already taking so-called "extraordinary measures" to make its debt payments after reaching the congressionally established borrowing limit — but those efforts won't be enough in a matter of months.
At that point, everyone's expecting a standoff on Capitol Hill between Republicans and Democrats over raising the debt ceiling — and so far neither side is budging much.
What they're saying: "With the recent volatility we hope for a smooth agreement," writes Megan Horneman, chief investment officer at Verdence Capital Advisors. "However, history suggests this will drag on and investor confidence will be challenged."
What we're watching: Has the banking crisis scared Washington into striking a bipartisan deal to avoid further spooking markets again later this year?
The bottom line: While Democrats and Republicans may be able to agree that depositors should get a wide backstop, they haven't yet agreed on how to ensure that investors in U.S. debt will be paid what they're owed.
Go deeper