U.S. says war crimes committed by all sides of Ethiopia's Tigray conflict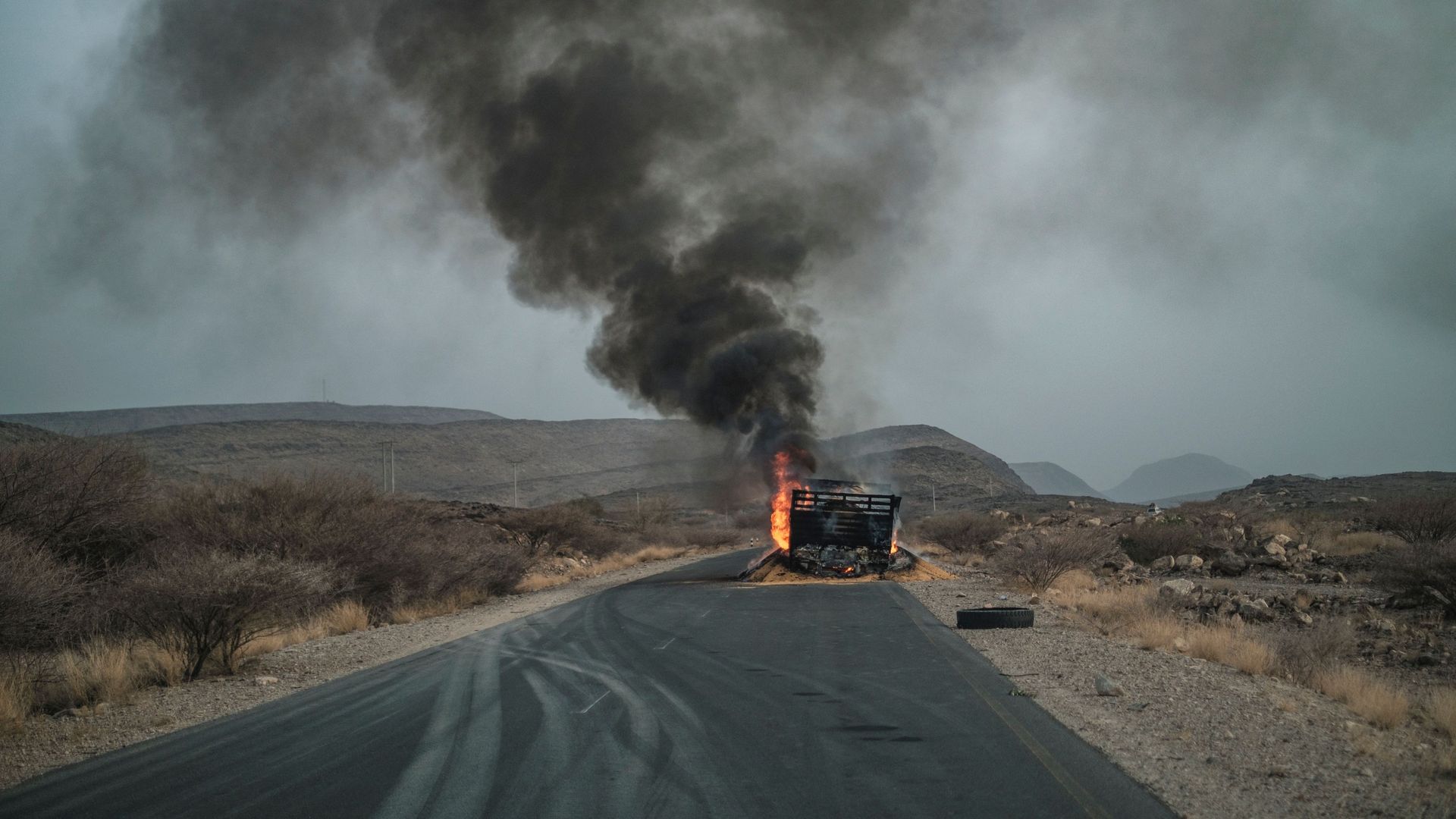 The Biden administration has determined war crimes have been committed by all sides in the deadly conflict in northern Ethiopia's Tigray and neighboring regions, Secretary of State Tony Blinken said on Monday.
The big picture: Ethiopia's government and Tigray forces agreed last November to end the fighting in the two-year war that led to one of the world's worst humanitarian crises. Humanitarian groups are now getting aid into Tigray, which faced what the UN called a de facto aid blockade throughout much of the conflict.
Researchers at Belgium's Ghent University estimate the death toll may be as many as high as half a million people, with many dying from hunger, disease or lack of medical attention due to the conflict. Millions have also been displaced, per UN figures.
Blinken on Monday noted the end to the fighting and the arrival of aid into Tigray, but said "the suffering that was wrought upon civilians in northern Ethiopia must be acknowledged."
Details: After "careful review," Blinken said he determined that members of the Ethiopian National Defense Forces (ENDF), Eritrean Defense Forces (EDF), Tigray People's Liberation Front (TPLF) forces and Amhara forces committed war crimes during the conflict.
Blinken accused the ENDF, EDF and Amhara forces of committing crimes against humanity, including murder, rape and other forms of sexual violence, and persecution.
The Amhara forces also committed "the crime against humanity of deportation or forcible transfer and committed ethnic cleansing in western Tigray," he added.
The parties detailed in the U.S. determination, which echoes similar conclusions made by the UN and human rights groups, did not immediately comment on Blinken's remarks. They've previously denied committing human rights abuses, per Reuters.
What they're saying: "The conflict in northern Ethiopia was devastating.  Men, women, and children were killed.  Women and girls were subject to horrific forms of sexual violence.  Thousands were forcibly displaced from their homes," Blinken, who visited Ethiopia last week, told reporters on Monday.
"Entire communities were specifically targeted based on their ethnicity," he said. "Many of these actions were not random or a mere byproduct of war.  They were calculated and deliberate."
What to watch: Blinken called on leaders to hold those responsible for war crimes and crimes against humanity committed in Ethiopia accountable.
"We urge all parties to follow through on their commitments to one another and implement a credible, inclusive, and comprehensive transitional justice process," Blinken said, pointing to the peace agreement signed in November 2022.
"We additionally call on the government of Eritrea to ensure comprehensive justice and accountability for those responsible for abuses in Ethiopia," he added.
"Formally recognizing the atrocities committed by all parties is an essential step to achieving a sustainable peace."
Go deeper