Starbucks fast-tracks CEO handover ahead of annual shareholder meeting, Schultz testimony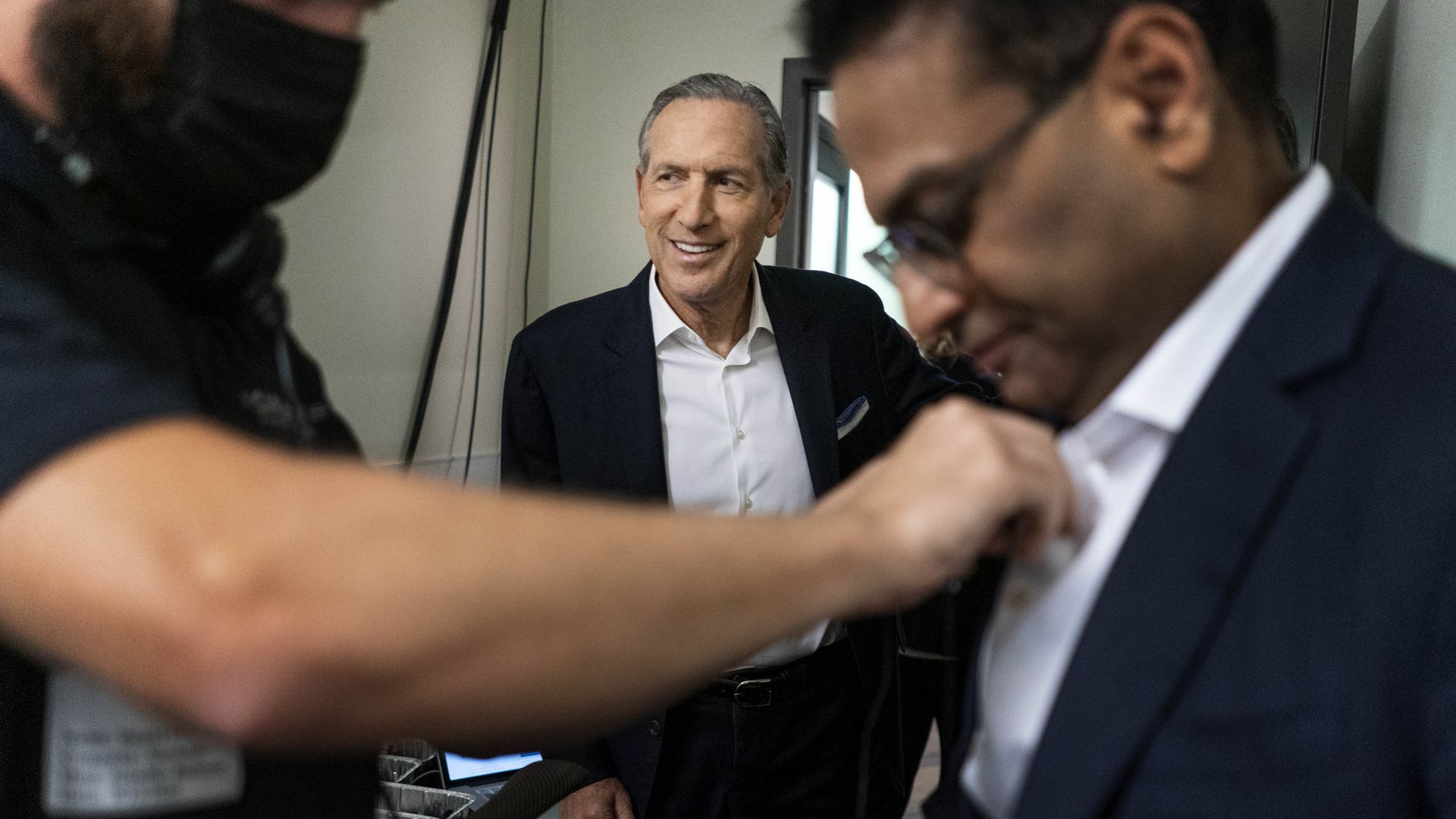 That Starbucks' next CEO would be Laxman Narasimhan is no surprise. That he would become CEO on Monday, however, was.
Why it matters: The most immediate impact of the new timeline is that Narasimhan will lead Starbucks' annual shareholder meeting Thursday.
It also means that when Starbucks' former chairman and CEO Howard Schultz testifies at a U.S. Senate hearing next week about the coffee chain's alleged union-busting activity, he won't technically be in charge.
Starbucks announced Narasimhan as its next CEO last September, and has said he'd take the reins on April 1.
Zoom in: The company had already resisted prior requests for Schultz's appearance before the Senate Health, Education, Labor, and Pensions committee, arguing that he'd be on this way out soon enough.
Between the lines: Starbucks has aggressively tried to fend off unionization.
Of the roughly 9,300 company-operated Starbucks locations in the U.S., 290 have voted to unionize. None have successfully negotiated a contract with Starbucks.
The company has been subject to 509 unfair labor practice charges. The union, Starbucks Workers United, has been subject to 102, the Seattle Times reported.
What we're watching: Experts expect Narasimhan to stay the course.
"I expect them to keep pushing as hard as they can to stop any organizing," Kevin Reuning, a political science professor at Miami University, who is following these efforts, told Bloomberg last month.
Editor's note: The headline of this article was corrected to note that Starbucks' annual shareholder meeting is scheduled for Thursday, not its investor day.
Go deeper