Pharma lowers insulin costs to save money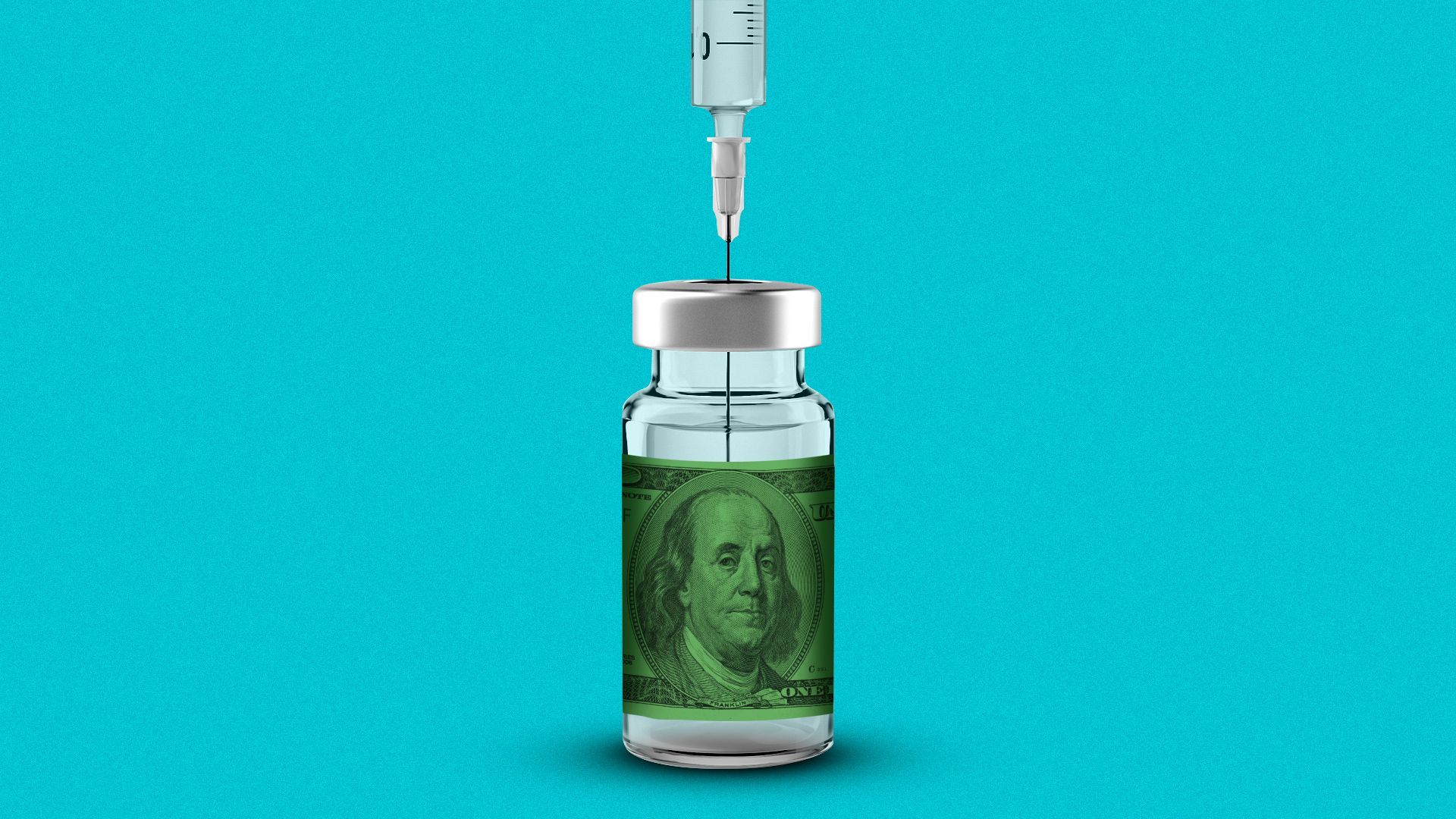 The biggest U.S. insulin manufacturers have each committed to lower the cost of their products — a move that will save them money by lowering the amount they'd otherwise have to rebate Medicaid.
Driving the news: Sanofi yesterday said it plans to cap out-of-pocket costs for its most prescribed insulin, Lantus, at $35 per month for people with private insurance, following similar steps from Eli Lilly and Novo Nordisk.
Eli Lilly earlier this month also committed to $35 per month. Novo Nordisk, on the other hand, said it would lower prices by 75%, with its lowest price at $48.20.
The big picture: The companies were facing pressure from President Biden and some in Congress to cap out-of-pocket insulin costs, after the Inflation Reduction Act limited monthly costs of the medicine for Medicare beneficiaries.
Be smart: The companies said they decided to lower costs to ensure that patients could afford their medications. But Novo Nordisk and Sanofi's changes kick in on Jan. 1 and coincide with the elimination of a cap that limits how much manufacturers have to rebate Medicaid.
What this means: Federal law tries to ensure that Medicaid pays the lowest possible price for prescription drugs, and manufacturers who want their product covered have to agree to pay a rebate.
If a drug manufacturer raises its prices faster than inflation, then the rebate they pay also increases.
Insulin prices had risen so much that the rebate owed was higher than the price of the drug. But the law limited what drugmakers to the insulin's price.
That will end on Jan. 1, when a requirement from the American Rescue Plan takes hold. Then, Eli Lilly, Sanofi and Novo Nordisk's new low costs will save them from owing the government millions.
Additionally, with the price drop, Medicaid will likely end up paying the companies more in order to purchase and cover their drugs, per Ars Technica.
By the numbers: Eli Lily is avoiding paying around $430 million per year in new Medicaid rebates and Novo Nordisk would save $350 million, Spencer Perlman, the director of health care research at Veda Partners, told Bloomberg.
Go deeper