Under pressure, Eli Lilly cuts insulin prices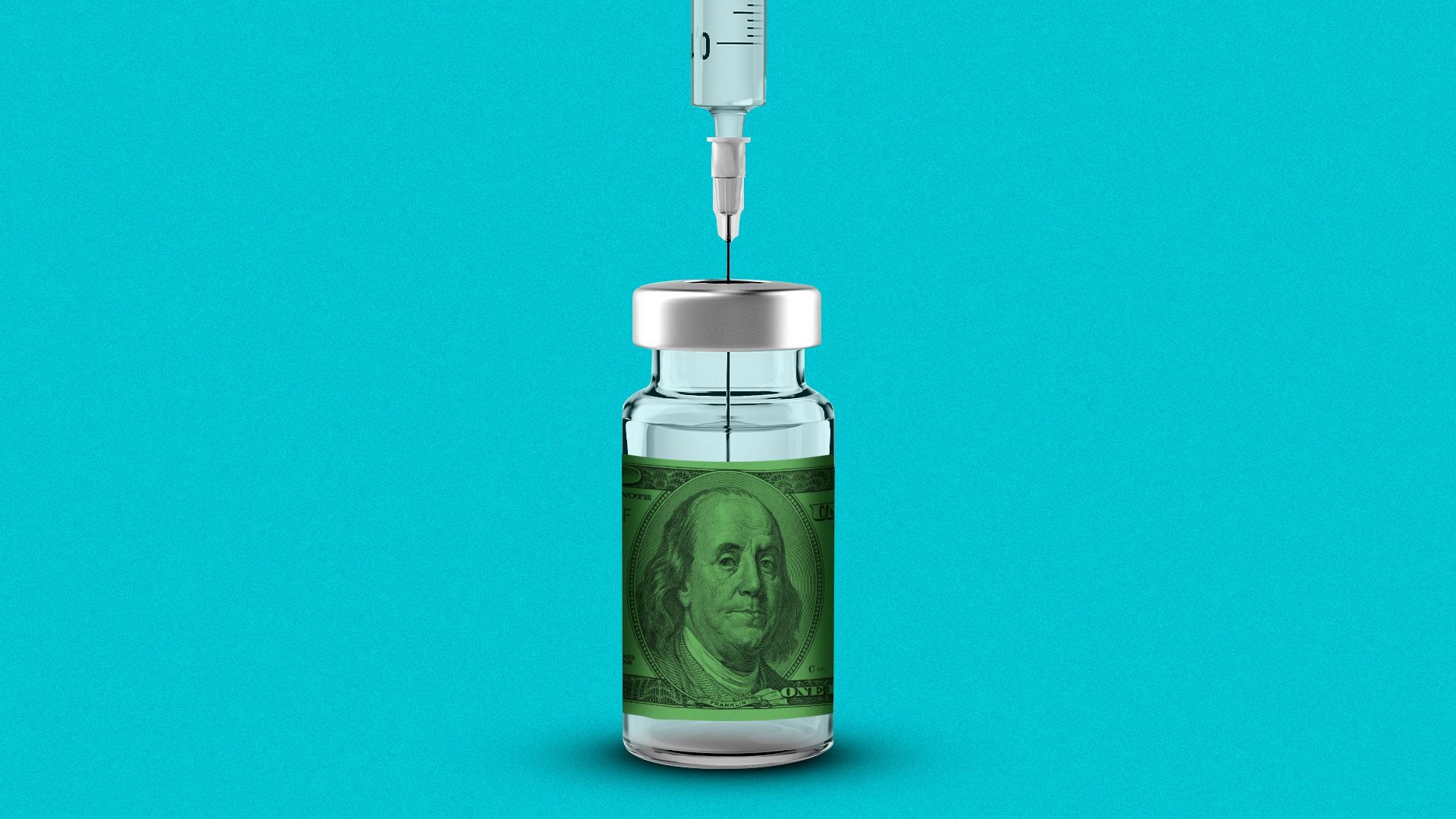 Eli Lilly is slashing prices on its most-prescribed insulins and capping out-of-pocket costs for patients amid pressure from consumers and the Biden administration.
Driving the news: After years of price hikes on insulin, Lilly on Wednesday said people with diabetes would see 70% reductions on its most common versions.
The prices of Humalog, the company's top insulin product, and Humulin will fall 70% in the fourth quarter, according to the company.
The price of generic insulin lispro, which is the same product as Humalog, will drop May 1 to $25 a vial, which Lilly says is less than Humalog cost in 1999. Humalog and the generic version are rapid insulins used to control high blood sugar in adults and children with type 1 and 2 diabetes.
Lilly also said it would cap out-of-pocket costs for its insulin at $35 a month at some retail pharmacies.
Why it matters: More than 1 million American adults ration insulin because of its high costs, according to a study in the Annals of Internal Medicine, Axios' Oriana Gonzalez writes.
Flashback: Lilly's move comes amid a push by President Biden and some in Congress to cap out-of-pocket insulin costs for commercially insured patients.
What they're saying: Lilly's move is renewing calls for Congress to mandate a price cap.
Sen. Patty Murray (D-Wash.) said it was "about time" for Lilly to take this "long overdue step," adding, I'm going to keep pushing in Congress to cap the cost of insulin for everyone."
Lilly CEO David Ricks says he is fine with that. "I think the [Medicare] Part D development last year was a very positive thing," he said of the $35 monthly price cap. "We'd like to see that applied to commercial markets ... We're making that choice today."
The intrigue: Ricks during a Wednesday news conference brushed off questions about the broader impacts of the move, as well as financial implications to the company, at one point telling a reporter: "This isn't an investor conference."
Lilly executives were united on one talking point: "We're doing this completely voluntarily because it's time and it's the right thing to do," Ricks said.
The bottom line: Lilly, depicted by some activists and some Democrats as a villain over long-escalating insulin costs, is portraying its $35-a-month price cap as a deliberate solution to the problem — even as critics argue Lilly slow-walked to this point.
Editor's note: This article has been updated with new details throughout.
Go deeper