Evictions have returned to — or exceeded — pre-pandemic levels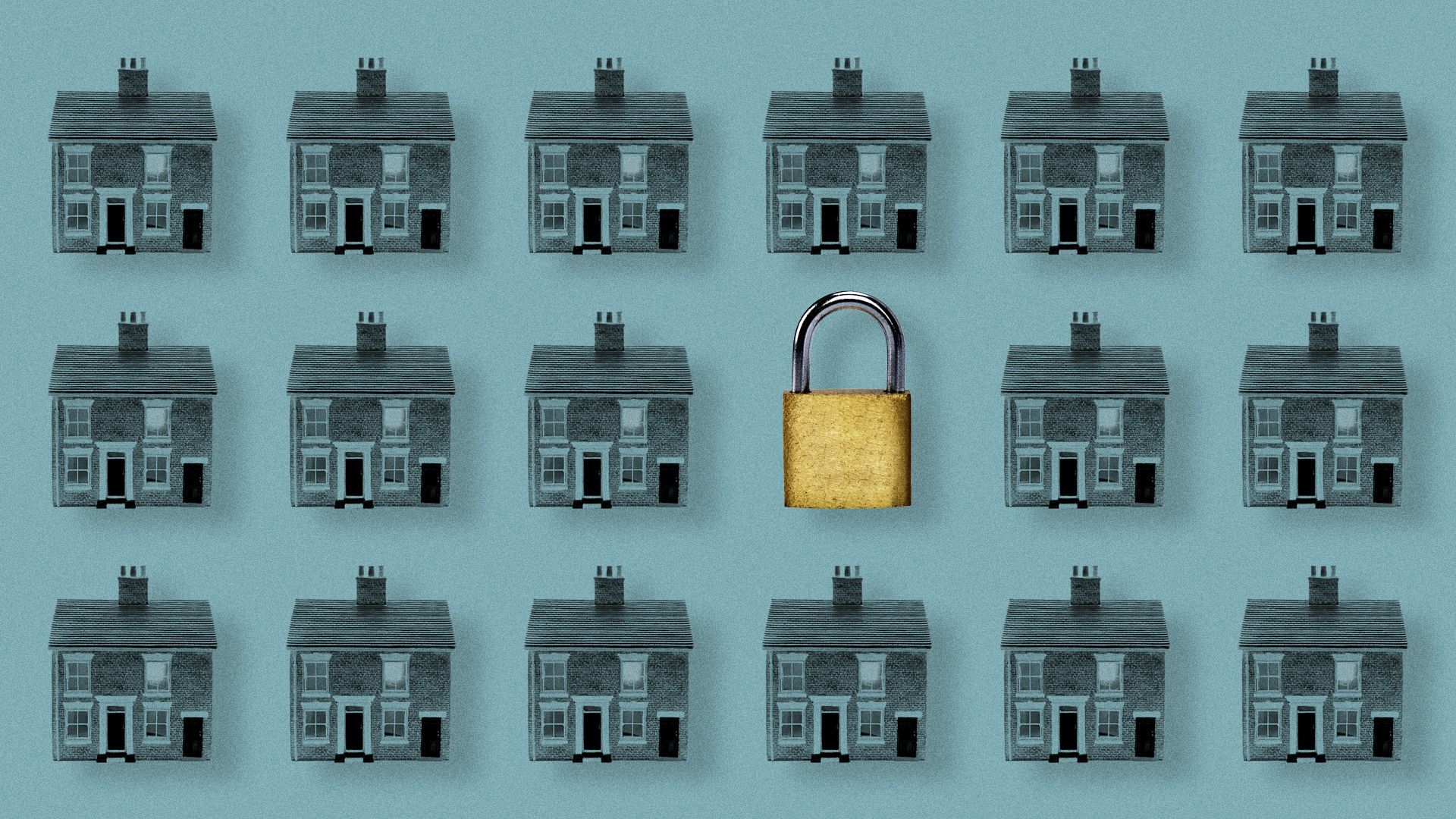 The rate of eviction filings has returned to or exceeded pre-pandemic levels in many U.S. cities in recent months, amid the historically high cost of housing and other basic necessities.
That's according to data from the Eviction Lab — a Princeton University project aiming to fill an "information hole in the center of the evictions crisis" by collecting data from court filings and other sources, research specialist Jacob Haas told Axios.
Driving the news: Sweeping local and national eviction moratoriums helped keep many families in their homes through the heart of the COVID-19 pandemic.
With those moratoriums long since over, many Americans are once again exposed to the threat of displacement — especially as high rent costs have renters spending a record share of their paychecks on their monthly housing bills.
The eviction crisis tends to disproportionately affect minority groups — particularly Black women, says Haas.
Zoom in: In the Twin Cities, for example, an average of nearly 300 evictions per week have been filed over the last four weeks. That's compared to 20 per week while moratoriums were in effect
What they're saying: "We've seen a return to or beyond pre-pandemic averages in a large number of areas where we've been tracking [eviction] data," says Haas.
"To return to that is disappointing given all of the initiatives that were taken to prevent housing instability."
The big picture: Some cities, such as Philadelphia and Cleveland, have recently launched or expanded programs meant to help tenants access financial relief, stay in their homes amid eviction disputes, or mediate disputes between renters and landlords.
"Good cause" bills, meanwhile, aim to restrict evictions to cases where tenants violate their lease agreements, as well as limit major rent increases.
Housing issues and homelessness are shaping up to be especially potent issues in local elections nationwide, Axios Local authors John Frank, Jessica Boehm and Kim Bojórquez report.
Of note: The Eviction Lab notes that its data doesn't capture illegal evictions or cases where renters are effectively forced out by large rent hikes, and it may be undercounting recent evictions due to processing delays.
The bottom line: The Eviction Lab's data set, which includes 34 cities, is the closest thing available to a nationwide evictions database.
While the U.S. Department of Housing and Urban Development is working on new data-collection efforts, "there's still no government database nationwide with full coverage," says Haas.
That data void makes it all but impossible to adequately track — and therefore address — the problem at scale.
Editor's note: This story has been updated.
Go deeper