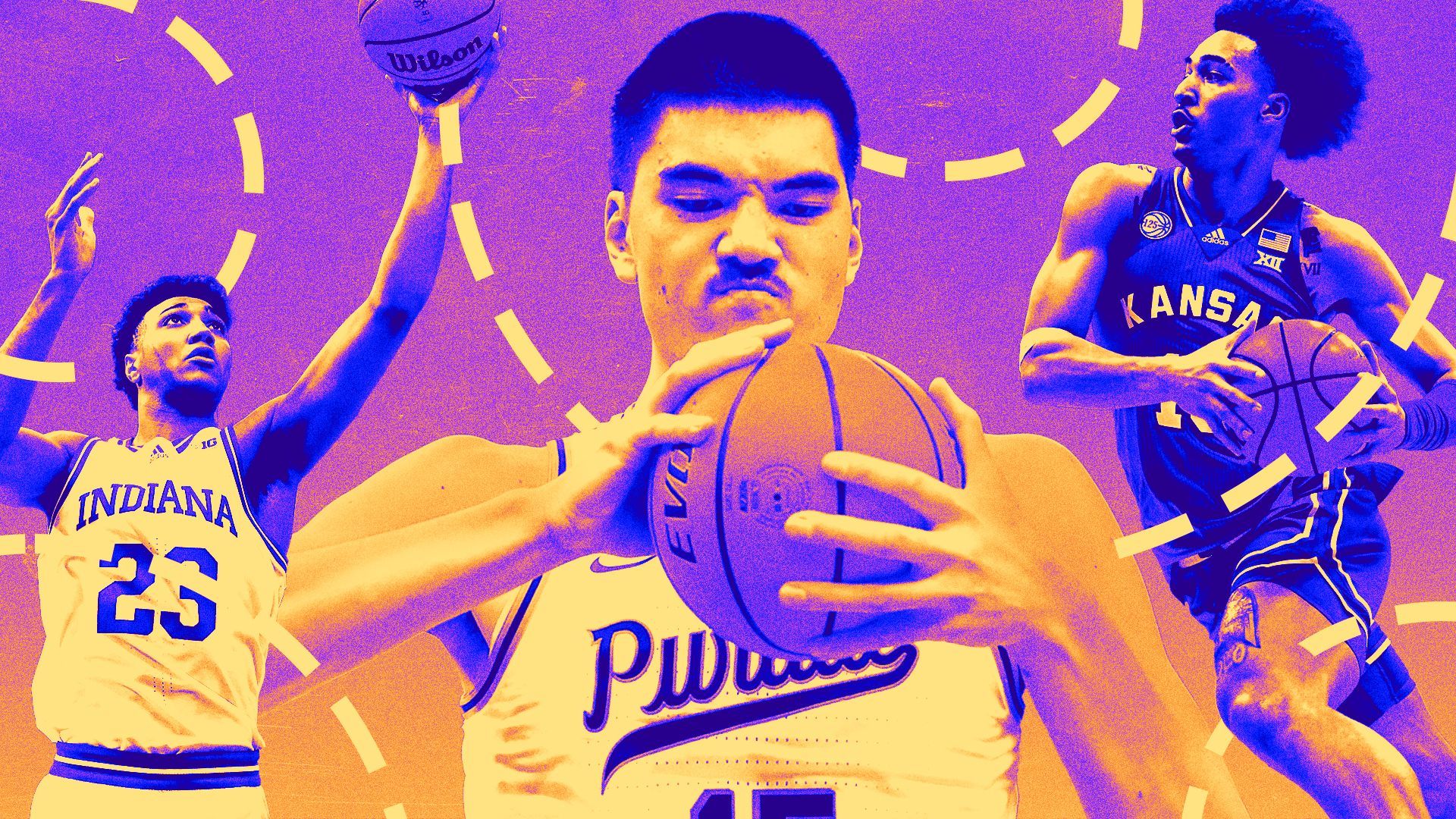 When March Madness tips off today, many top teams will have something in common: an elite big man.
State of play: Six of the 10 semifinalists for the Naismith Trophy, awarded to the year's best player, are at least 6-foot-8, and all six will play over the next two days for a top-four-seeded team.
Plus: Numerous other bigs could play starring roles in the coming days, including Duke's Kyle Filipowski (7 foot), Arizona's Oumar Ballo (7 foot) and Kentucky's Oscar Tshiebwe (6-foot-9).
The big picture: This big man revolution is not a coincidence.
When the NCAA moved the 3-point line back in 2019, it gave dominant bigs more room to operate, and teams have responded by feeding the ball inside.
That has put increased value on post play and led to the highest 2-point field goal percentage in history this season (50.5%), per KenPom.
And with traditional big men becoming less valuable in the modern NBA, more are staying in school and dominating. Take Edey: It's unclear if the Player of the Year favorite will even get drafted.
By the numbers: There aren't just more star big men than usual right now — college basketball as a whole is bigger. The average player height was 77 inches this season, the most in the 17 years of KenPom data.
Go deeper